Whirlwind Love 20 Reasons Why Ariana Grande & Pete Davidson Fizzled Out So Quickly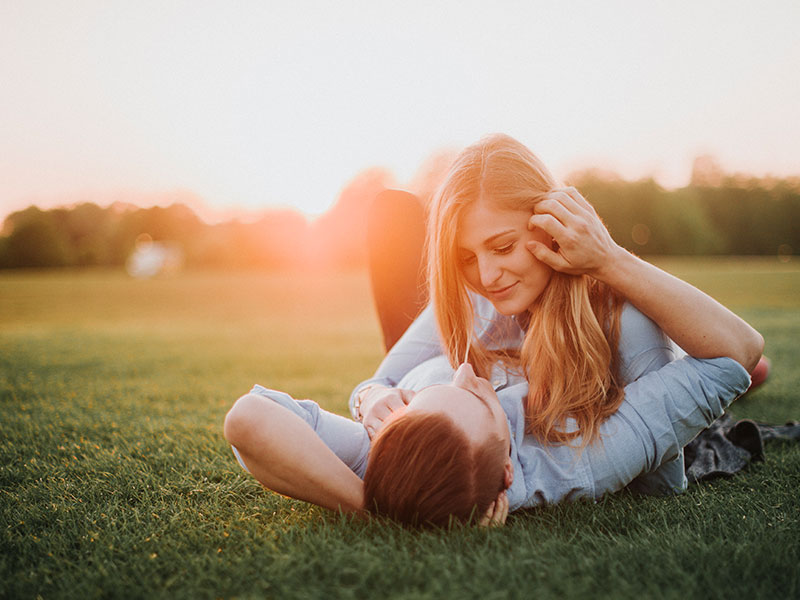 "Thank u, next." Ariana Grande is now listing Pete Davidson alongside her other exes in her newly-released track. The shock news that these two lovebirds have called it quits is still raw - Ariana is now single, and the whirlwind romance is over.
On October 14, 2018, Ariana and Pete's engagement ended. The Instagram canoodling. The arm-in-arm strolls. With just 24 days of dating before becoming engaged, Ariana and Pete went from two single people who barely knew each other to making the biggest engagement headlines of 2018.
They got matching tattoos. Pete got her a $93,000 diamond ring. They even had a pet pig named Piggy Smallz. On the surface, it was 100% Sweetener. As it all fell apart though, the aftermath of Ariana and Pete began to make sense. "It's very sad and we're all trying very hard to keep going. Love you and thank you for being here always," was one of Ariana's first post-split messages on Instagram.
Not long after their split, Pete jokingly asked the SNL audience: "Does anybody have any open rooms? Looking for a roommate?" Ariana, meanwhile, was likely penning "Thank U, Next." The details are out. Zero planning, zero thinking ahead, 100% whirlwind (and not a good outcome). Here are 20 reasons why it just wasn't going to last.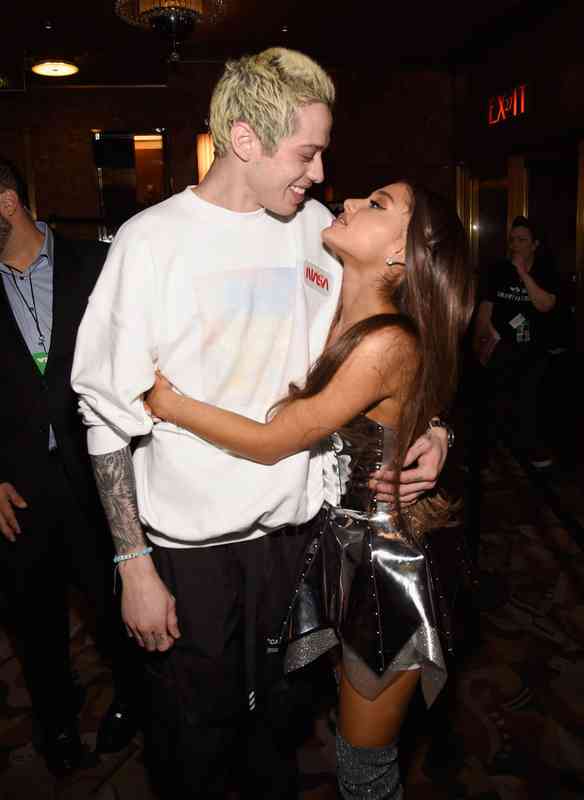 20 "I'm 100% Marrying Him" (The Day She Clapped Eyes On Pete)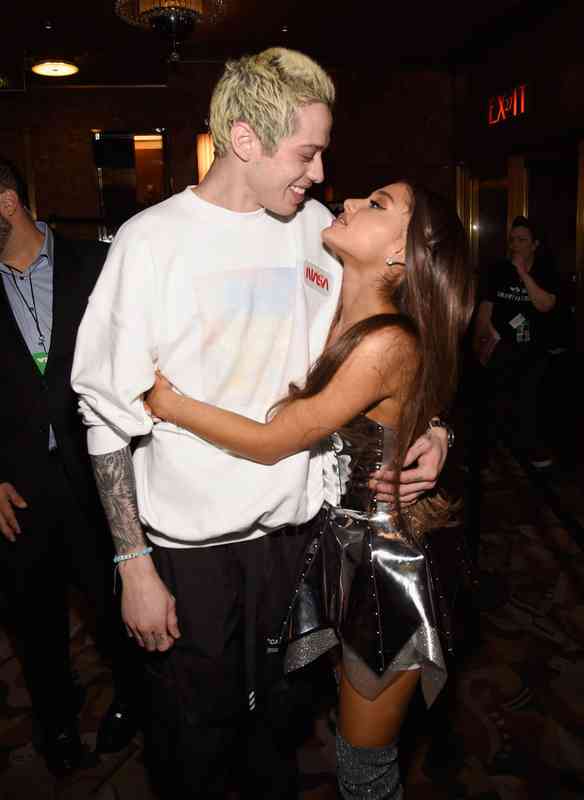 "I'm marrying him, 100%. I'm literally marrying him." Those were Ariana Grande's words to her tour manager when she first clapped eyes on Pete Davidson 3 years ago. Ariana and Pete met during SNL filming, where they had limited contact, according to Ari's Jimmy Fallon interview.
"I had the biggest crush in the whole world on him," Ariana recalled. Crushes don't make for marriages.
Impulsivity is something that can go wrong with something as simple as purse shopping. Whether you wait 6 months or 6 years to consider marriage, you avoid "less than a month" for a reason. It's just too soon.
19 "She Was Calling My Bluff" On The Engagement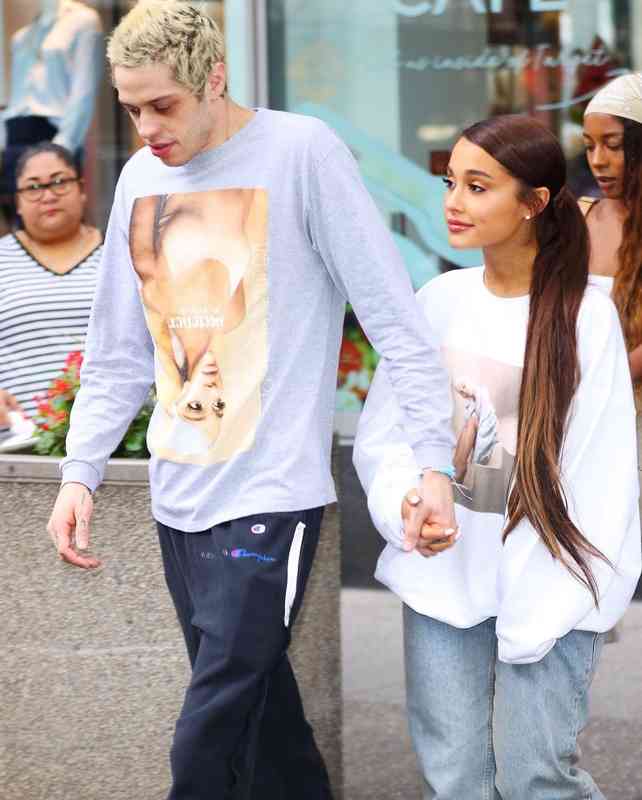 Something about this couple just said "zooming a million miles an hour." With their engagement announced, Pete was profiled by GQ, where the "I haven't thought this through" was made loud and clear. "The day I met her, I was like: Hey, I'll marry you tomorrow," Pete said.
"She was calling my bluff," Pete continued, "I sent her a picture [of engagement rings]. I was like: Do you like any of these? She was like: Those are my favorite ones."
Ariana was then seen parading around her $93,000 3-carat pear-shaped ring. It landed on her finger after just 24 days of dating. #TooSoon
18 Total Heartbreak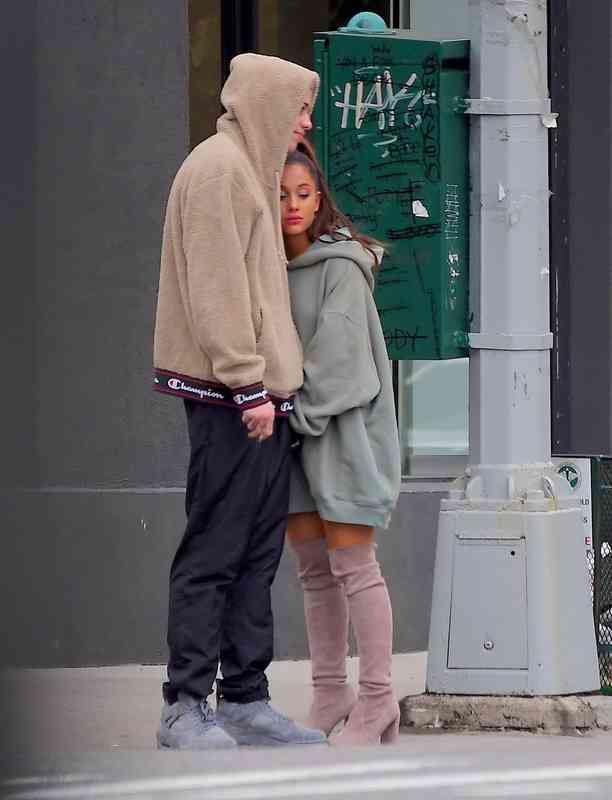 In 2017, we watched Ariana take to the stage with her then-boyfriend, Mac Miller for the One Love Manchester concert. The footage is now so moving considering that the most upvoted comment reads: "RIP Mac Miller."
At the age of just 26, Mac Miller passed. "I can't believe you aren't here anymore," Ariana wrote on IG with a black-and-white pic of Mac. "I really can't wrap my head around it. We talked about this. So many times."
Adding that she was "so mad" and "so sad," Ariana was devastated. Fans were already wondering if Mac's loss would tip Ariana over the edge.
17 "Wish I Could Say Thank You To Malcolm, Because He Was An Angel"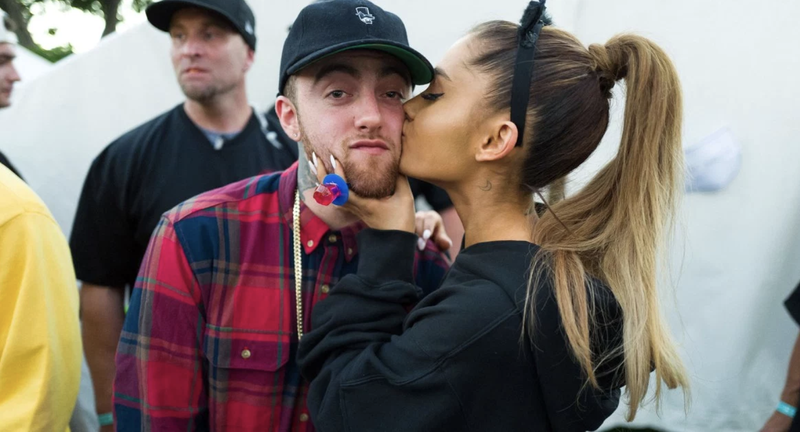 As the tributes poured in following Mac Miller's passing, fans awaited Ariana's response. It came in the form of one picture of Mac on Instagram. The post currently sits at 12.7 million likes. Broken, shaken-up, and clearly destabilized by his loss, Ariana used the few words she could.
"I adored you from the day I met you when I was nineteen and I always will," Ariana wrote about Mac.
"Everything will be okay" were Ariana's words to a video of Mac and herself that showed the happy times.
16 The Guy Who Calls His Relationships "A Contest"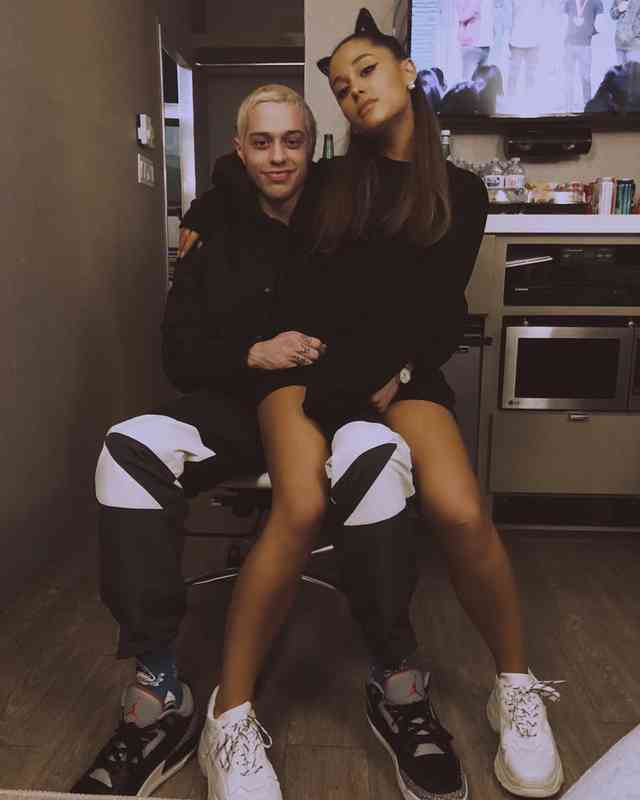 Most guys would probably develop a bit of an ego if they'd bagged themselves Ariana Grande. Pete is an unusual breed. This guy openly admitted disbelief that Ariana said she would "100% marry him" the day she met him. Pete then went onto brag about his girl like she was some kind of prized trophy.
"I feel like I won a contest [… ] It's so lit." Pete's pretty risqué comments on being with Ariana weren't the most tasteful.
In a Tonight Show interview, Pete definitely echoed Ariana's vocabulary - he called their engagement "so sick." Further comments about their personal life left Ariana pretty exposed. Pete never apologized. A guy without full respect just wasn't right for Ari.
15 "Six Beanbags & No Forks:" Still Learning To Be Adults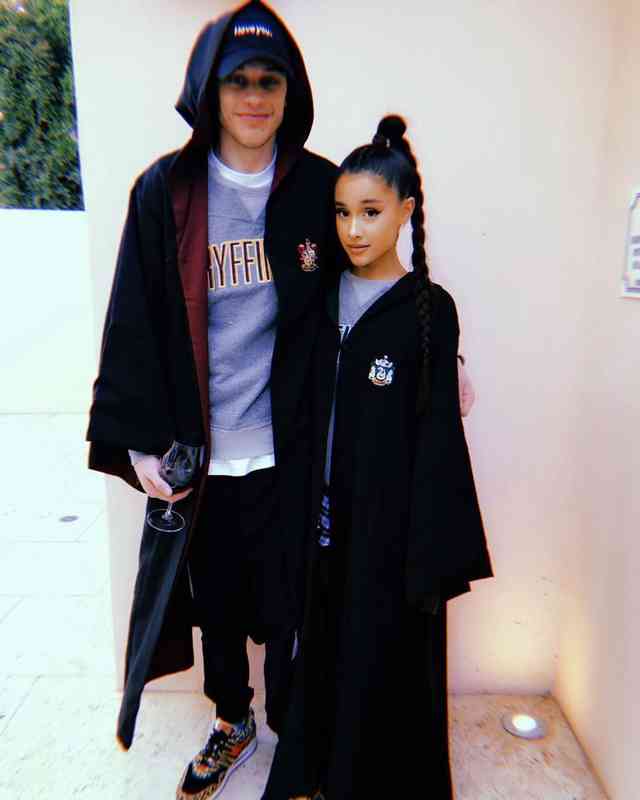 Being in a relationship requires being a grown-up. Your boyfriend might want a reminder of that. In 2018, Ariana and Pete moved into their luxury NYC pad. The setting might have been fancy, but the reality was pretty childlike.
"It's like, we have six beanbags, but we have no forks - you know what I mean?" Pete told GQ. Ariana may be vegan, but even vegans need forks.
Pete continued to outline that "we're learning to be adults." How? By "having a really fun time." The casual living situation works on sitcoms. Andy and April had no crockery on Parks and Recreation. The couple who couldn't even get forks were never going to make it IRL.
14 "Was Pete Davidson Stupid?" 93% Of People Said Yes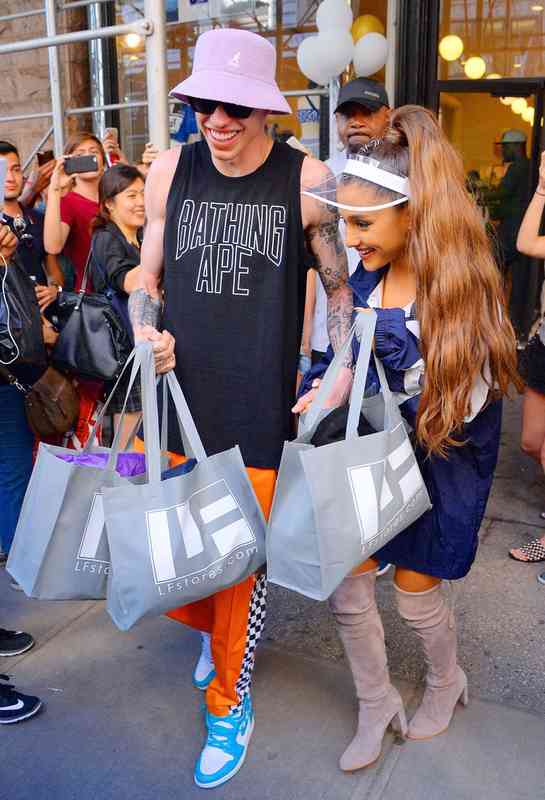 Pete hasn't been lying low since the split. His SNL appearances continue, and yes, he's talking about Ariana. "Um, I've been covering a bunch of tattoos," he said, adding: "That's fun." Reflecting on the public's views about his and Ariana's matching tattoos, Pete confessed to having read a magazine that asked, "Was Pete Davidson stupid?"
"And 93% of it said: Yes," Pete admitted. Pete went on to call the readers "haters." Then again, he was clearly told by somebody close to him that the matching tats were a bad idea. "And the other day, we were in my kitchen and he was like, Yo, bro. Turns out you were stupid."
13 Was Pete The "Bad Boy" Ariana Said She'd Never Marry?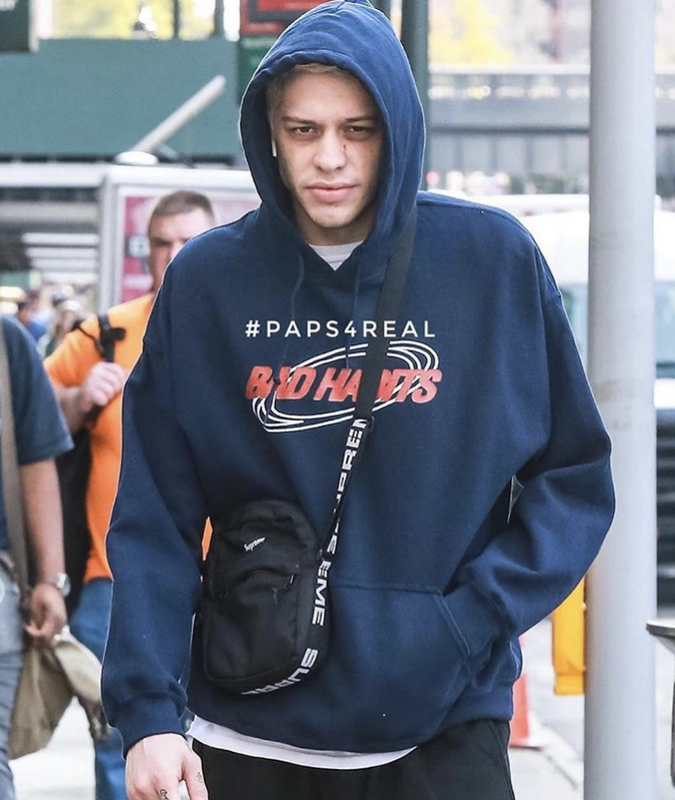 The attraction to a "bad boy" is something we'll forever be telling our girlfriends to avoid (while ending up doing it ourselves). Rihanna did it with Chris Brown. Khloe Kardashian did it with Tristan Thomspon. Pete seemed to have fallen hook, line, and sinker for Ariana, but what was his history?
"I've done the bad boy thing," Ariana has said. " But the thing about bad boys is, you have to keep in mind, you're never going marry a bad boy."
Pete's dating history includes Cazzie David (and a swift deleting of their IG pics). Before Cazzie, there was Carly Aquilino. Pete moves quickly from one girl to the next.
12 "For Someone Who Hates Relevancy You Sure Love Clinging To It, Huh"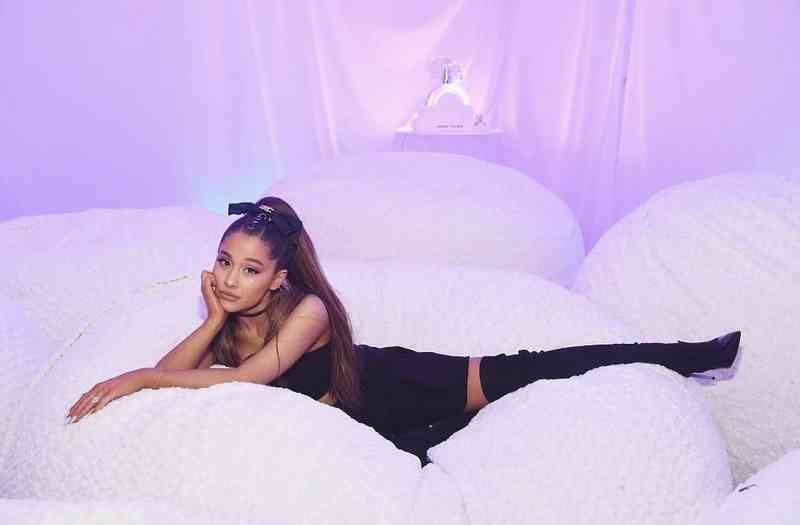 Ariana doesn't appear to be bitter about the split. "And for Pete I'm so grateful" are the lyrics to "Thank U, Next." Diss this girl, though, and you're toast. On November 1, Ariana tweeted (and later deleted) a response to Pete's SNL appearance, where he jokingly proposed to Maggie Rogers.
"For somebody who claims to hate relevancy, you sure love clinging to it huh?" Ariana wrote. She quickly followed the tweet with another post "Thank U, Next." These two didn't talk about arguing during their relationship. If Ariana's feelings were this close to the surface though, what was bubbling under when they were actually together?
11 No Wedding Plans, No Date, A "Hollow" Relationship
As details of Ariana and Pete's relationship surfaced following their split, fans learned that these two hadn't planned a thing. If anything, it seemed like a casual relationship with a fancy ring.
"They never made any plans to prepare for a future wedding," TMZ reported, calling their entire relationship "hollow."
Ariana reportedly hadn't considered a wedding date or venue. She likewise had given zero consideration to a dress. Young love it may be, but when Ariana wants to plan, she plans. The "Dangerous Woman" tour didn't plan itself. Nor did One Love Manchester. Ariana has already announced Sweetener tour dates.
10 "They're Very Unpredictable"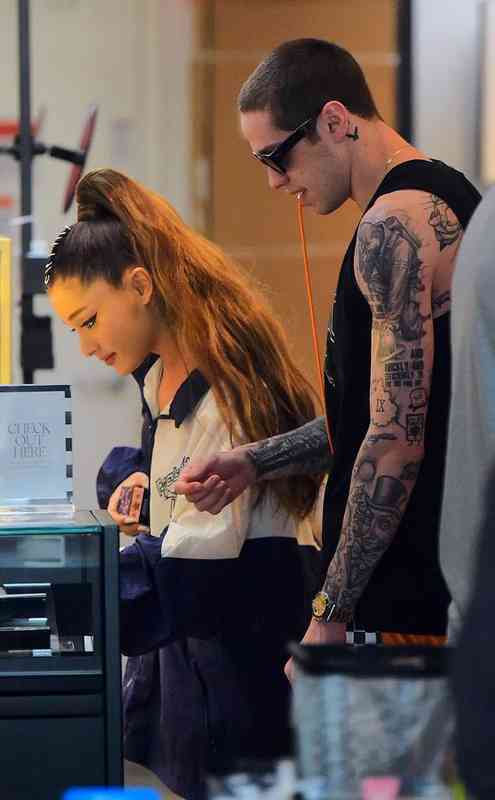 Everything about Ariana and Pete was unpredictable. The early stages of a relationship are called "early" for a reason. It's that honeymoon period when you're just discovering the other person. Chances are, you're discovering the good things first. "They're very unpredictable," a source told People.
"It's over for now but in a few days, it wouldn't be surprising to see them all over each other again."
After just 24 days of dating, Pete proposed. He managed to squeeze in a bunny mask tattoo behind his right ear and Ariana's initials on his right thumb. Now? Pete is desperately trying to cover them up.
9 A $16 Million Apartment: Real Estate Doesn't Seal A Marriage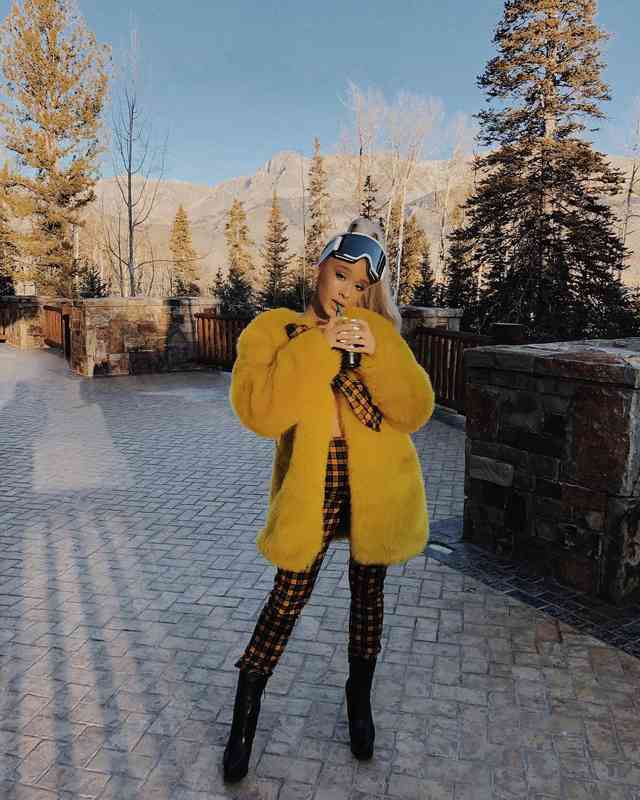 A $16 million Manhattan pads are all good and well, but if Hollywood has taught us anything, it's that real estate doesn't guarantee anything - Brad Pitt and Angelina Jolie's $40 million estate pretty much proved that.
Ariana and Pete shared the ultra-luxurious NYC apartment complete with a juice bar, a skylit pool, an IMAX theater (but apparently no forks). People reported it to be the only private residence in the world to have a full IMAX theater.
Yes, it had a "wellness level" with a spa suite. Yes, the bathrooms had freestanding tubs. These lovebirds might have been living in the lap of luxury, but love nests don't seal the deal.
8 Matching Tattoos: Body Ink Doesn't Seal A Marriage Certificate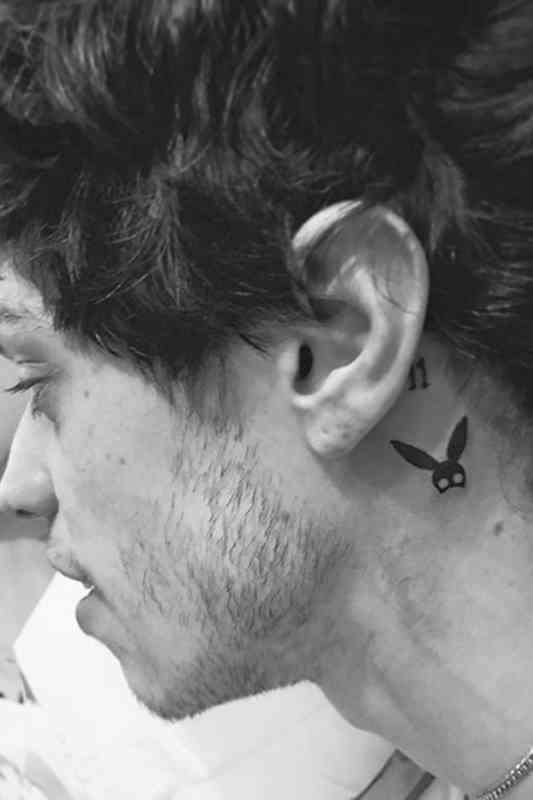 Getting matching tattoos is basically begging for a #Impulsive headline. Pete had gone down this road before. In 2018, Pete was covering up the portrait tat of his ex-girlfriend, Cazzie David. He covered it with a forest.
Not being able to see the wood from the trees, Pete went full throttle with the Ariana tattoos. First came a "Lumos" tattoo that seemed to represent Ariana's Harry Potter love. Then came the bunny mask behind his ear. This was 100% "Dangerous Woman."
Matching cloud tattoos followed. Ariana then got Pete's late father's badge number inked on her foot, while Pete sported Ariana's initials on his thumb. All that ink, but not a drop of it on a marriage certificate.
7 "I Love Clouds:" Too Free-Spirited To Be Tied Down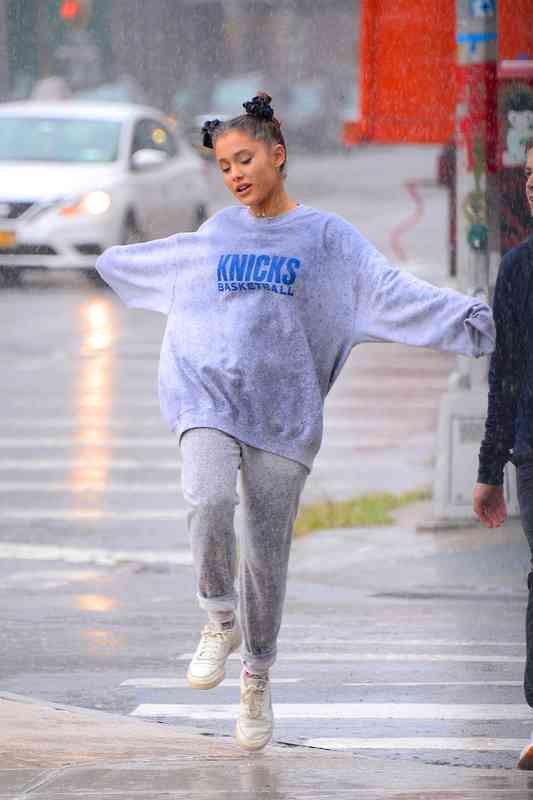 This pic of Ariana running freely through an NYC downpour showed us one thing - a free-spirited girl who takes to thunderstorms without an umbrella (… ella, ella). Ariana is a girl who "jogs up to the Hollywood sign" just to enjoy the view. Trolling Starbucks employees still "gets them every time."
A free spirit comes with wings. They'll fly wherever their instinct takes them. "I love clouds," Ariana told Vogue. "I'm actually sad you came on such a sunny day." This girl had her head in the clouds from day one with Pete. The storm had to come. Ariana ran through the rain here, and she seemed at peace without Pete.
6 Piggy Smallz' Crib: Erratic Symbols Of Partnership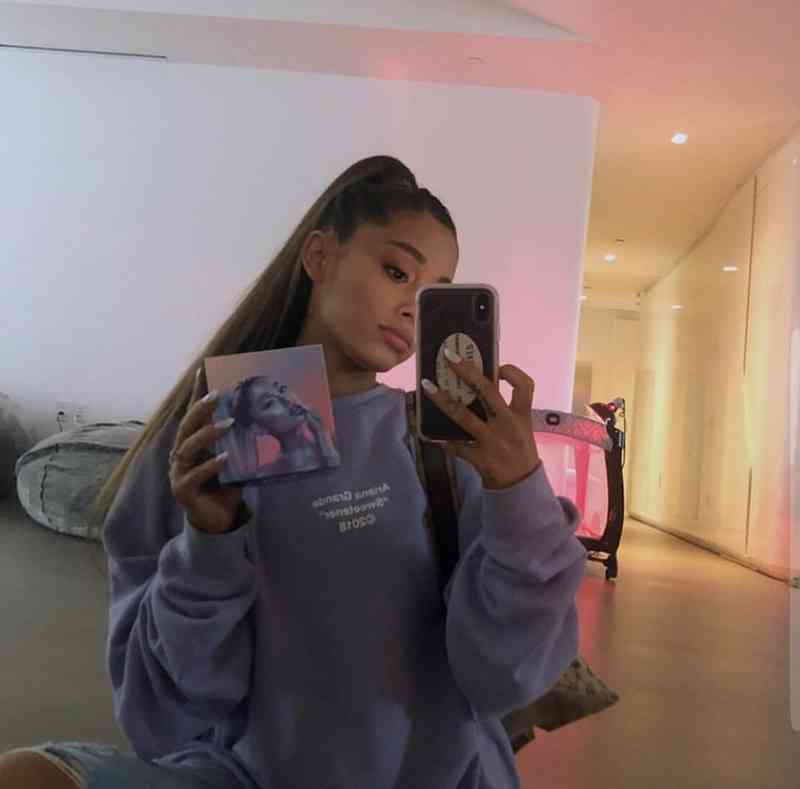 Tiny details don't get past fans. They didn't when it surfaced that "Better Off" was written while Ariana was still dating Mac Miller. They certainly didn't when Ariana updated her IG with a very visible crib in the background.
"My secret child duh" Ariana wrote here. See the crib for Ari and Pete's pet pig? First, you plan the relationship, then the marriage, and then the crib.
These two might have been living in a dope crib, but the addition of Piggy Smallz was more cute than practical. If anything, it symbolized a somewhat-erratic relationship that just hadn't been thought out. Ariana appears to have kept the pig.
5 "Universe Must Have My Back… You're My Soulmate And All That?" #ThinkItThrough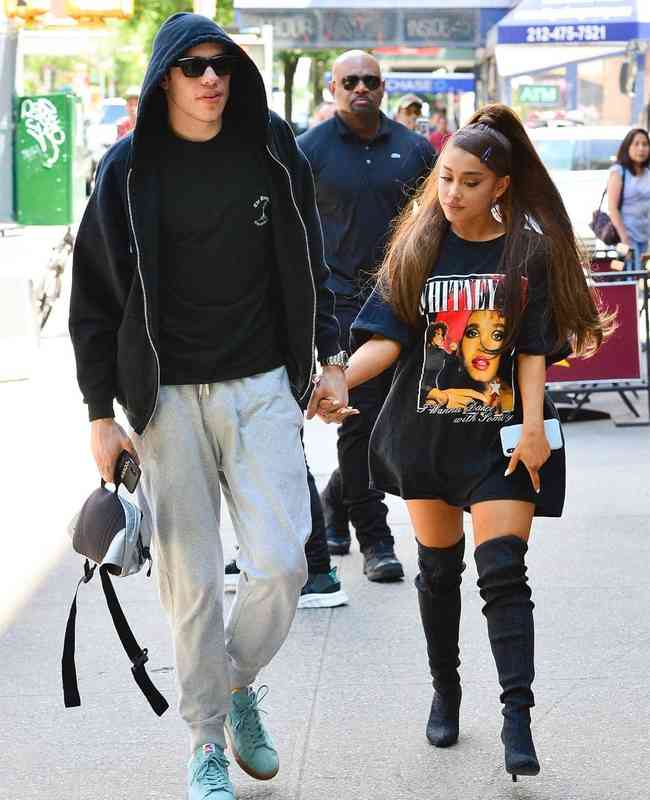 If you believe in horoscopes, you'll know that Ariana and Pete are technically quite compatible. Ariana's birthday is on June 26, making her a Cancer. David's us November 19 which makes him a Scorpio. Both are under water signs. Sometimes, though, it isn't written in the stars. Ariana added a "Pete Davidson" track to Sweetener.
"I love his name and I love him. Music lasts forever. It'll outlive any tattoo, any memory, any anything, even myself," she said.
"Universe must have my back/Fell from the sky into my lap/And I know you know that you're my soulmate and all that." When it falls into your lap, is it a good sign?
4 Like Who Will Have Her Back When It Crumbles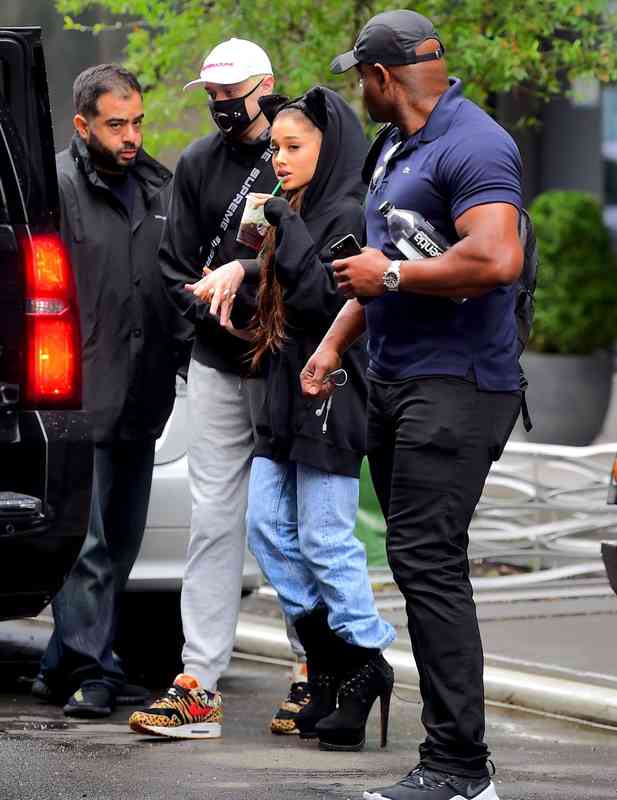 With her millions and international fame, it's safe to say that Ariana is independent. There's something that no amount of money can buy, though. The security of knowing that someone's got your back. "Love is a scary thing" remains one of Ariana Grande's most poignant quotes.
Rollercoaster romances have a way of blinding us from the "what ifs." In Ari's case, "what if" didn't seem to have occurred to her.
"Time to say bye bye to the internet for just a little bit," was Ari's first post-split message. "It's very hard," she added, before thanking her fans. Pete didn't have her back. He was never really going to.
3 When Body Language Doesn't Lie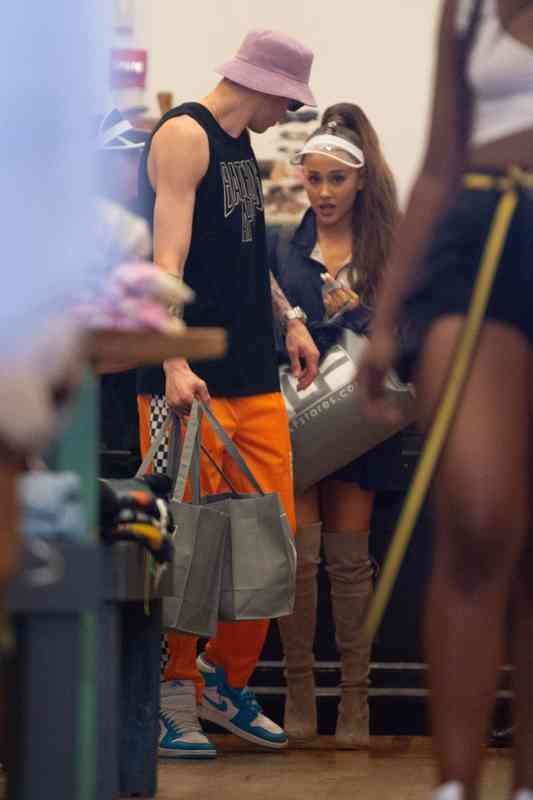 It's moments when celebrities are caught off-guard that give us the snippets that really matter. In July 2018, Ariana and Pete hit up Sephora in NYC. Well aware that the cameras would be waiting, Ariana and Pete did a pretty good job of looking loved-up. We saw them hugging, kissing, and holding hands.
Enter the skilled paparazzo. Everything about Ariana's face here says "fear." When it's moving so fast that you're editing your Sweetener album to include a "Pete Davidson" track, is this a train you can even stop? Fans have since speculated that Ariana wanted to break it off earlier but literally felt that she couldn't.
2 When Those Dogs Were Walked Alone (And One Of Them Was Mac Miller's)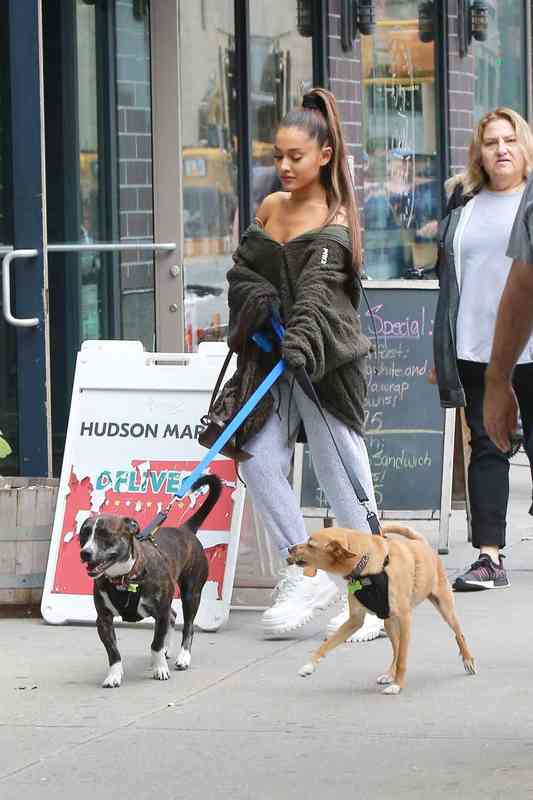 Just days before the split, Ariana was papped walking the dogs - alone. While there's no rule that couples should do this together, Pete's absence didn't get past fans. Most of all, we wondered if Pete wasn't there because one of those dogs belongs to the late Mac Miller.
"I love animals more than I love most people," Ariana said in 2014. Ariana took on Mac's dog, Myron, after his passing. Cosmopolitan wasn't sure if the dog was truly "adopted," but that isn't the message. Where was Pete? Shopping outings seemed fine. Walking the dogs? Let Ari do the dirty work.
1 This Guy Just Couldn't Handle That "God Is A Woman"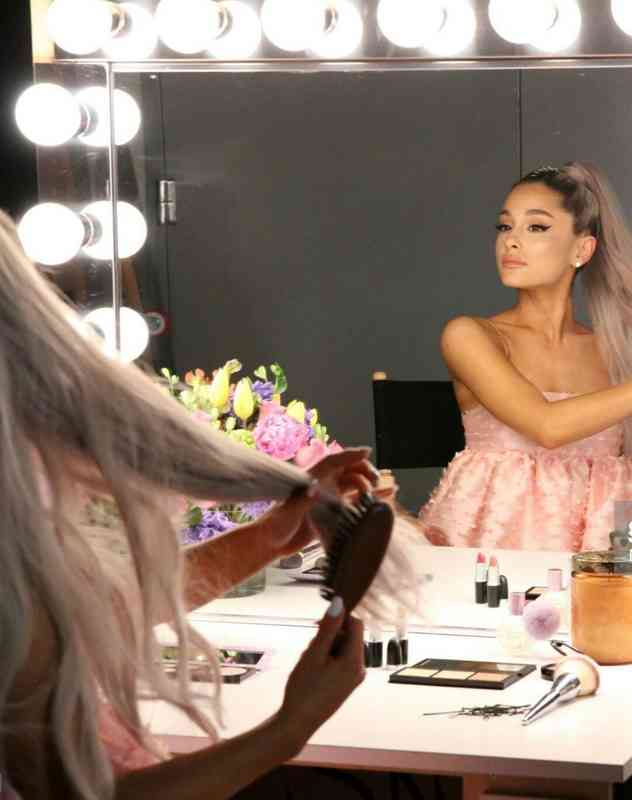 Proposing to Ariana isn't proposing to an ordinary woman (although it was done in a very ordinary fashion).  "It was just like really simple and really sweet. We were just hanging out and he had a ring." The ring landed on the girl who is single-handedly proving that "God Is A Woman."
Speaking about a possible prenup, Pete told SNL: "Obviously I want one, so God forbid we split up and then she takes half my sneakers."
Okay, funny. But did this guy ever realize the sheer power of the Ariana force? Pete and Ariana show no signs of getting back together. "Thank U, Next." #CaseInPoint
Admit it, this guy seemed questionable from the start. Hit share on Facebook for anyone who needs a reminder why 24-day whirlwind romances just don't last.