Whimsical Turned Dark 16 Lesser-Known Facts About Kate Spade's Life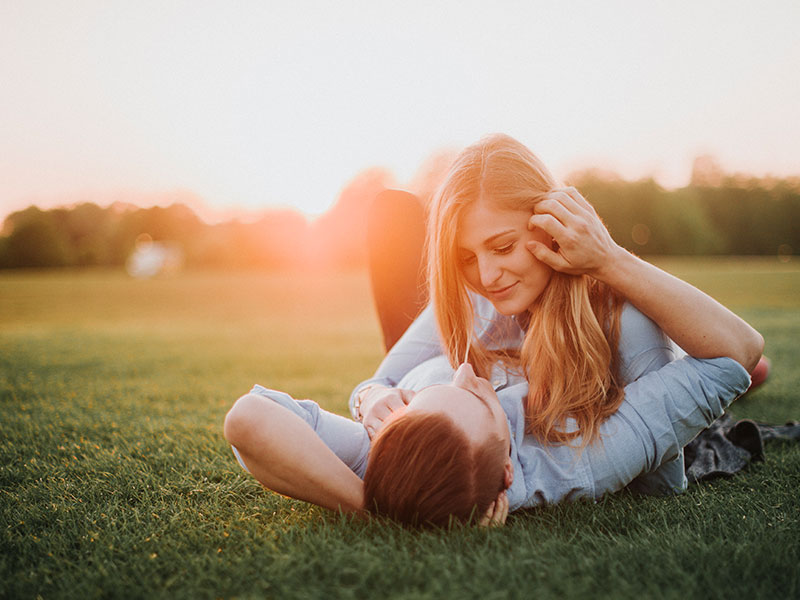 Every girl loves the work of designer Kate Spade. From handbags to agendas, cell phone cases to clothing and shoes, her work has a fun, pop art aesthetic that is impossible to resist. It's very accessible and doesn't feel too fancy or impossible to understand, and we really love it.
Kate Spade tragically passed away the morning of Tuesday June 5, 2018 at her home in New York City. The news that this beloved designer is gone is so sad, and it makes us realize that we might know more about her work, purses, and clothing than the legend herself. We don't tend to hear about designers being in the news as much as other celebrities, even though Kate Spade is a name that we all know and love, and she's got tons of name recognition. Sure, we might have an iPhone case with a gorgeous Kate Spade design, or maybe we got an amazing purse for a birthday or graduation gift.
But what do we really know about the late designer? There are definitely a lot of things that we should know and she had an amazing, inspiring life full of success. Read on for 16 facts about Kate Spade's life.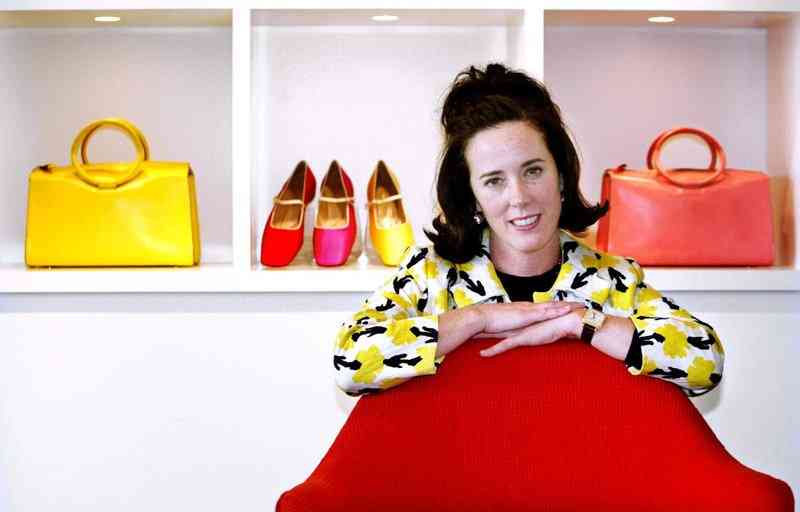 16 She Started Designing Purses In The 90's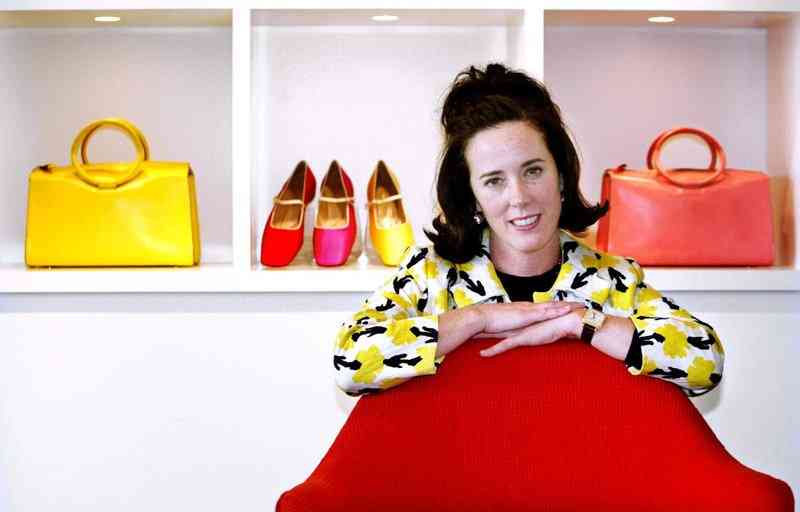 It's always interesting to learn about how an artist or designer got their start. Did they open up a studio in their bedroom, small apartment, or the garage of their parents' house? Did they save money from birthday or graduation presents? Did their parents help them out? And if someone was designing clothing or accessories, did they have a physical store or sell online?
These days, it's pretty common to have something that is purely online, but when Kate Spade got her start in the 90's, she was designing handbags, and it's safe to say that it was still common to have a real store.
When she was beginning her career, she had a small store in New York City (in SoHo, to be exact), and that was her first store. It was only 400 square feet.
It would have been so amazing to have visited that store since it was definitely a piece of history, although we might have been kids at the time or maybe we weren't even born yet, depending on how old we are.
Now she has her Kate Spade headquarters which are over 10,000 square feet and located on West 25th Street, so that's definitely a different neighborhood and a much larger store.
15 She Actually Changed Her Name To Kate Valentine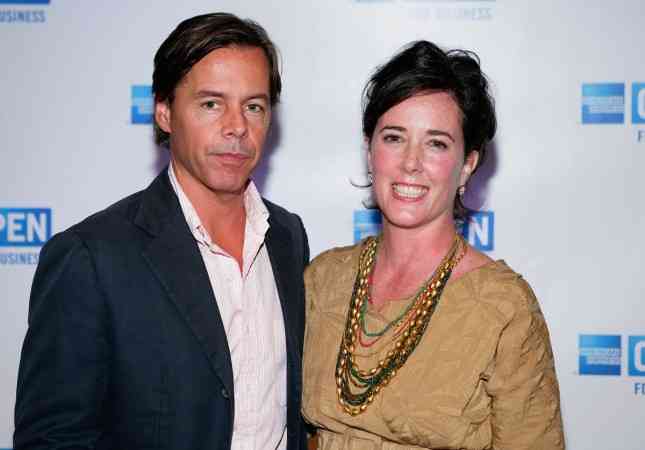 Kate Spade is a name that we all know and she was super famous. Most of us are definitely big fans of the designer's work. But that wasn't her given name, which is a fact that we probably weren't aware of. Her given name was Katherine Noel Brosnahan. When she married Andy Spade, it made sense for them to combine their names for the brand: Kate (her first name) and Spade (his last name). It's safe to say that we didn't know that at all.
Recently, in 2016, Kate and her husband Andy decided to create a new brand called Frances Valentine. It was all about accessories. 
According to Refinery 29, because of that, she decided to change her name so she would now go by Kate Valentine. She told Business of Fashion, "We're not trying to be cheeky or coy. It really was to distinguish the name and separate the two worlds. Obviously, we're super proud of Kate Spade and we want to be respectful of both."
It's super interesting to hear the behind-the-scenes of this kind of thing since we probably all assumed that her real name was Kate Spade and that was why she named her brand that, but that's not actually the real story.
14 She Sold The Brand But Kept Control (Then Sold Again)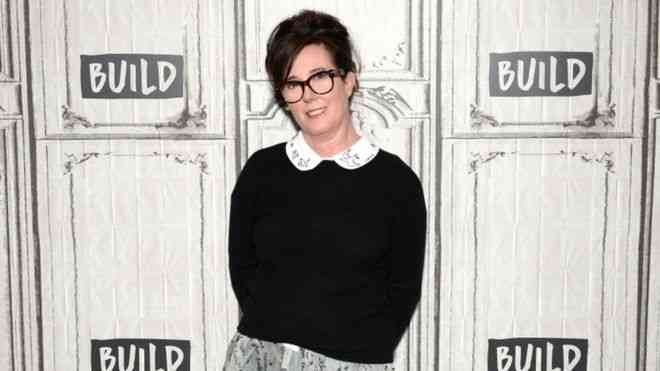 We might assume that if we associate a famous designer with their brand, they will always be in charge of it. But people make different business decisions all the time, and sometimes, someone will sell their brand because they get an amazing offer or they are okay with giving up that kind of control.
In 1999, the Neiman Marcus Group bought 56 percent of Kate Spade's business. She was still involved, though, and so was her husband, Andy. They were the chief executive officer and designer. In July 2007, it was announced that the couple was no longer going to be involved. In November 2006, Liz Claiborne Inc bought the brand, and they felt that it was time to leave.
According to Vogue UK, Kate Spade was interviewed by Women's Wear Daily and said more about this decision: "This is a hard decision, and I feel very emotional about it. But the emotions would be more about melancholy if I thought we weren't doing the right thing. We are with the right partners - we wouldn't make this decision otherwise. This an opportunity for employees, the fabulous teams we have in place, to take the baton and run away with it."
13 David Spade Was Her Brother-In-Law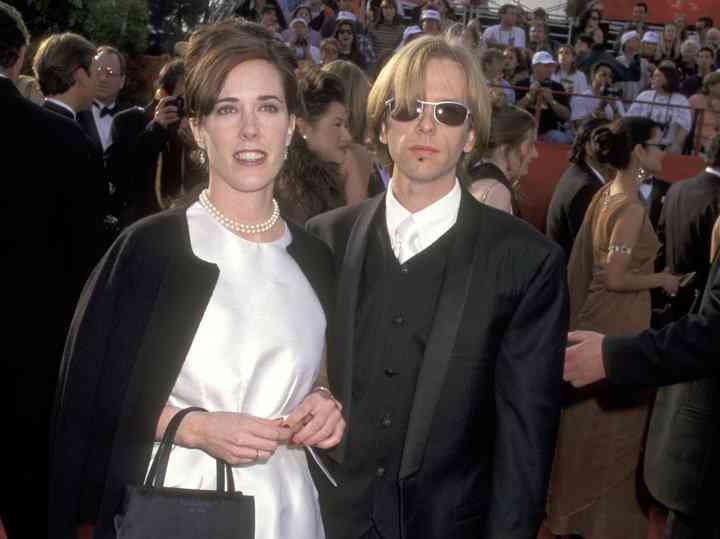 If we're thinking that the name "Spade" sounds familiar, that's because it is. Kate was married to Andy Spade, and his brother is none other than the famous actor, David Spade. Whether we've seen David Spade in his long-running show Rules Of Engagement, more recently in the Netflix series Love, or in older movies like Joe Dirt, we definitely know him.
According to TMZ, Kate and Andy met in the 1980's when she had a job at a store while she was a student at Arizona State University.
When David Spade was interviewed by Esquire in November 2015, he referenced his brother Andy and his wife Kate, which is something that people have noted when talking about the fact that David was related to her…
"He's in a nursing home now, and I said,'"I don't know if that's a great idea to meet my daughter.' It makes me feel bad in one respect, but there has to be some penalty. He's had a great life. I bought him a condo, I got him a car, he gets Kate Spade stuff from Andy, he used to get whatever he wanted. He's been covered. He's had girlfriends, he's been proposed to, and he's got a great life. But at some point, I had to say that there has to be a negative to it all, and this is probably it."
12 She Had A Teenage Daughter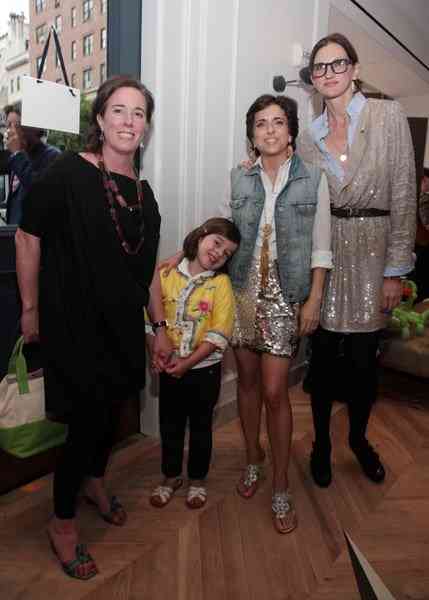 When someone passes away, we immediately think about the family members, and for Kate Spade, that's her husband Andy (they got married in 2004) and their daughter. Kate and Andy have a daughter named Frances Beatrix Spade. Kate gave birth to her in 2005 and she is 13 years old.
In June 2017, Moneyish interviewed Kate Spade, and the article mentioned her daughter: "For her part, Spade says she's 'proud' of the Kate Spade brand 'but I do see a difference with what I'm doing now,' she says. Most of the time, she only thinks about Kate Spade when her 12-year-old asks why there are shoes with her mom's name in them." That is so sweet to hear about and also really sad given the circumstances and what has just happened.
In 2016, The Cut published the daily routine of Kate, and she shared, "I normally get up at 6:30 and get everything organized by the time my daughter gets up - I'm a little OCD… I slowly wake up my daughter up - I give her a little nudge every ten minutes. I swear to god, it's so exhausting. She's going to be 12 at the end of February… I'm in my daughter's room going, 'Oh my god, I asked you 20 minutes ago and you're still in your pajamas.' It's a little mini battle. She's jealous of our dog because he doesn't have to do anything."
11 She Was A Magazine Accessories Editor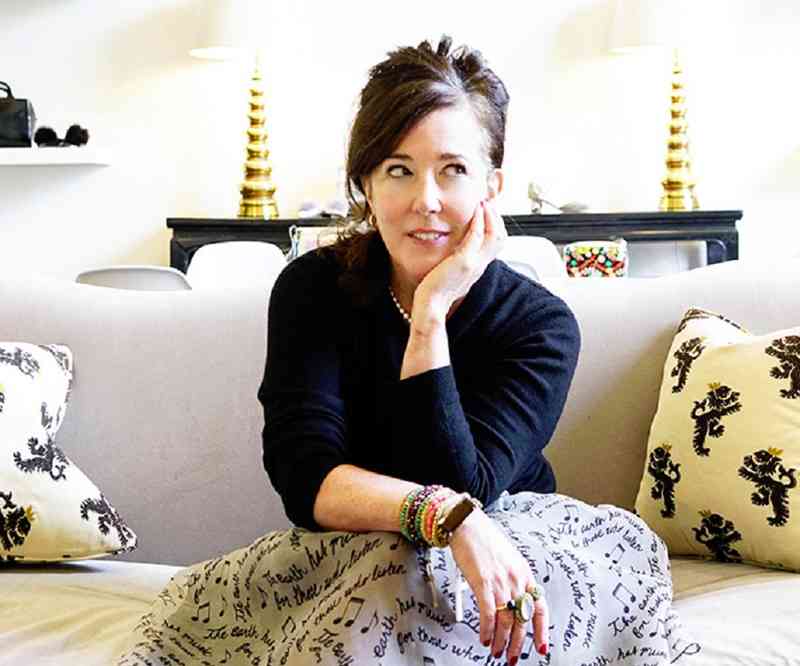 It can be inspiring to look at someone's career trajectory. We realize that it was always clear what their major talent was and that they were definitely on a certain path. That's something that be said about Kate Spade. It's not like she had a bunch of random jobs and nothing ever seemed logical -- she was on a path from the beginning and it was always about accessories and fashion for her. That's very motivating for young girls to look at and see that you can follow your dreams and be focused on what you want.
She worked at Mademoiselle magazine in New York City as the accessories editor, and that makes tons of sense since, of course, she ended up founding her own brand that was an accessories business at first.
 The magazine went under in 2001, but before that, it was a totally legendary thing. It was known as a very feminist publication.
Kate studied journalism and after she was accessories editor at this magazine, she was promoted to head of accessories/senior fashion editor. She decided to say goodbye to the magazine world in 1991 and started her own brand (aka the one that we all know and love).
10 She And Her Husband Pretty Much Always Worked Together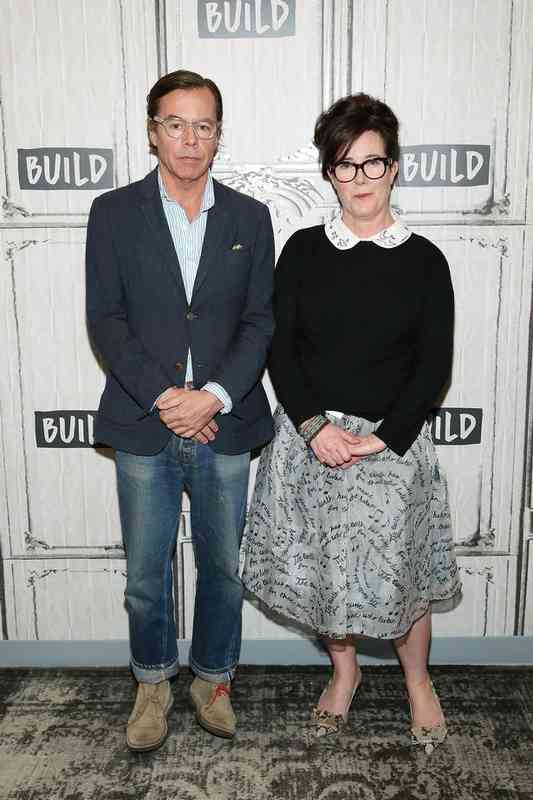 Not every husband and wife can work together, but Andy and Kate were partners in life and business, and they worked on her brand together and started a new one a few years back.
According to a profile of Kate Spade in The New York Times that was published in 1999, Kate and Andy decided that New York was the place for them in 1985 after they graduated from college. As the profile said, "Ms. Spade, whose father owned a family construction company that built a lot of the roads and bridges of Kansas City, went to Arizona State University, then got a job in a men's clothing store where she met Mr. Spade, now 36, a fellow student and the brother of the comedian David Spade."
The profile continued, "Mr. Spade started working as a copywriter at advertising agencies, among them Saatchi & Saatchi and TBWA/Chiat/Day, while Ms. Spade took a job as an assistant fashion editor for $14,500 a year at Mademoiselle. She ironed clothes, carried trunks and got Snickers bars for photographers on fashion shoots. After five years, she was put in charge of accessories, decided that the handbags of the era were too full of gloppy gewgaws -- then quit to design her own."
9 Her Birthday Was Christmas Eve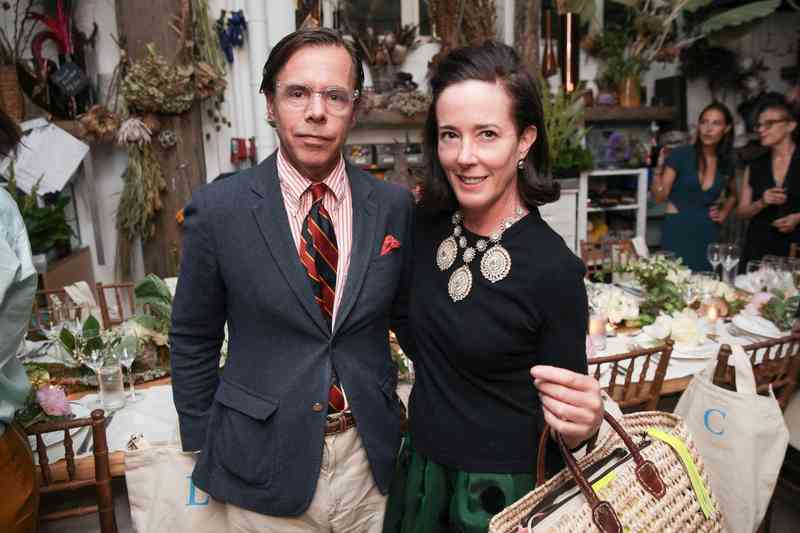 What do we think about people who have birthdays either on Christmas Eve, Christmas, or sometime during the holiday season? On the one hand, this might seem amazing because we figure that we get double the presents, but on the other hand, our parents might have figured that Christmas canceled out our birthday and we just got a regular amount of gifts.
It seems like a pretty magical time to have a birthday, anyway, and one interesting fact about Kate Spade is that her birthday was pretty special. According to Ppcorn.com, Kate's birthday was actually Chrismas Eve, and what's more, her middle name was Noel.
According to The New York Times, when Kate and Andy were deciding what to call their brand, the name "Noel" was in the running (and that makes sense since that was her middle name).
The article says, "Ms. Spade was still Ms. Brosnahan at the time, and somehow a 'Kate Brosnahan"bag didn't work. She toyed with 'Olive' and 'Alex Noel"before giving in to Mr. Spade, who said she should use a name from each of the founders. Plus it sang. 'Andy kept saying the whole time, 'Kate Spade, Kate Spade -- listen to how it sounds,'  Ms. Spade said."
8 Celebrities Were Big Fans Of Her And Her Work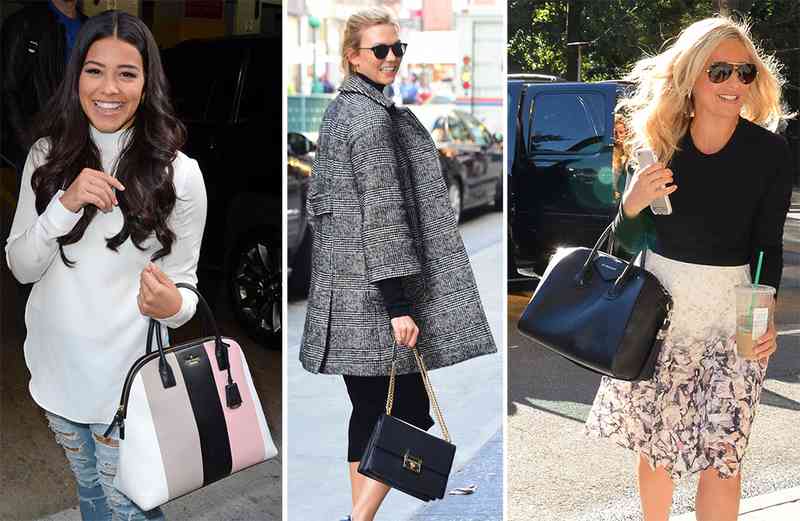 It makes sense that if someone is a really famous and successful and well-known designer, then celebrities are going to be big fans of them. They want to wear the best of the best when it comes to accessories and clothing and shoes. And if the designer does really fun, cool work, then they are probably even more inclined to support her since most people would agree that fashion should be as fun as possible.
Many celebs were massive fans of Kate Spade, and that has become super clear after her passing. Many famous figures have talked about how much the designer meant to them and how sad they are for this tragic loss.
Cosmopolitan rounded up a group of tweets from celebrities. Pretty Little Liars star Lucy Hale tweeted, "Very saddened to hear about the passing of Kate Spade" and continued, "I hope she has found peace." The Real Housewives Of New York star and businesswoman Bethenny Frankel tweeted, "Poor @katespadeny to be in so much pain. Success doesn't make you happy. True love & peace does." Chelsea Clinton tweeted, "My grandmother gave me my first Kate Spade bag when I was in college. I still have it. Holding Kate's family, friends and loved ones in my heart."
7 It Was Important That Her Handbags Be "Fun"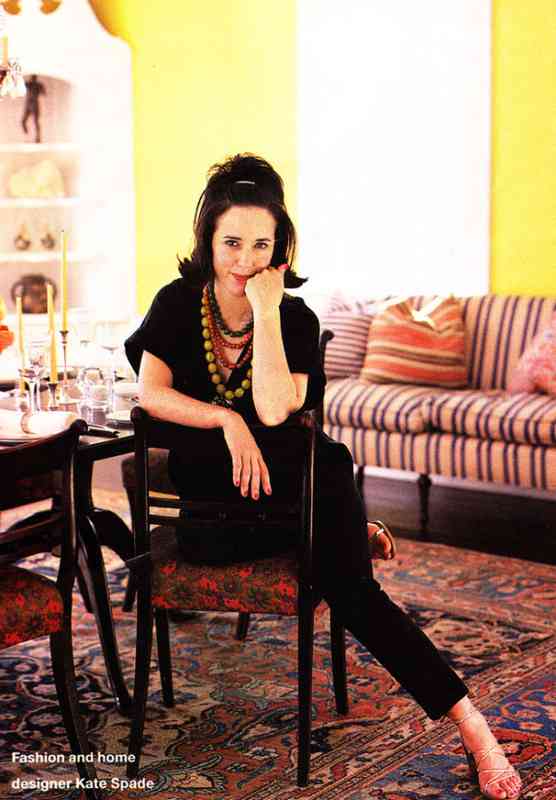 When we think about how to describe the brand of Kate Spade, looking at all of the accessories and notebooks and shoes and purses, we definitely think of the word "fun." There really and truly is no better word to describe her brand. She has tons of bright colors and patterns and everything is so whimsical and light-hearted. We just can't be in a bad mood or be having a bad day when we look at her work.
According to The Sun-Sentinel, Kate Spade thought "brand-name handbags weren't any fun. 'I was looking for something that could be less serious. More personal,' she says. 'I also wanted timelessness.' Like many women, Spade balked at having to choose between functional and fashionable purses. 'Handbags should be both. That's what designers were forgetting,' she says. 'So many bags can hold a kitchen sink but they're just big black bags."
Business Insider published an article saying that Kate Spade had told Glamour once, "I hope that people remember me not just as a good businesswoman but as a great friend - and a heck of a lot of fun." So it seems like not only did she want her designs and brand to be fun, but she wanted to be considered a fun person as well.
6 She Found Inspo At Flea Markets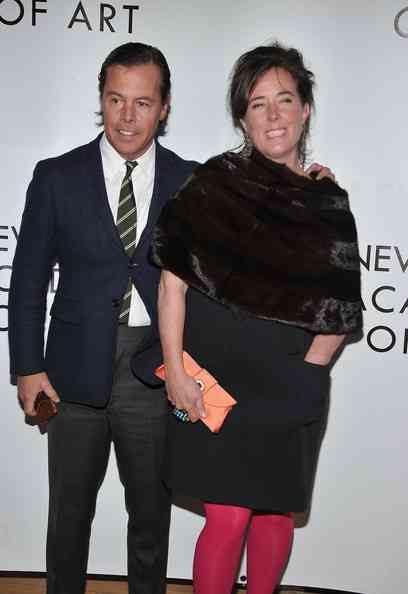 It's cool to hear about where artists, designers, and celebrities get their inspiration from. Some might say books, TV shows, songs, or movies. Others might say from the world around them, restaurants they eat at, trips they go on, or just people that they know or meet. It can be anything and everything, and maybe it only makes sense to the person, which is why we're continually fascinated by creative people and their creative processes.
According to Ppcorn.com, when Kate was just getting started with her career, she was super into going to flea markets. It was basically market research, as it's called, but old-school and hands on. This totally makes sense and seems like such a great idea.
She seemed to have a great work ethic and like she was always totally motivated to make things happen. As she said in The Cut, "When I started at Condé Nast as an assistant, you worked your way up. That may not have been so fun, but it absolutely gave me the most amazing sense of resilience and resolution - hearing people say, Don't come back to me with a no. You have to make this happen. You either want to be in fashion or you don't. You'll either make it or you won't."
5 She Had A Habit Of Drinking Diet Pepsi In The A.M.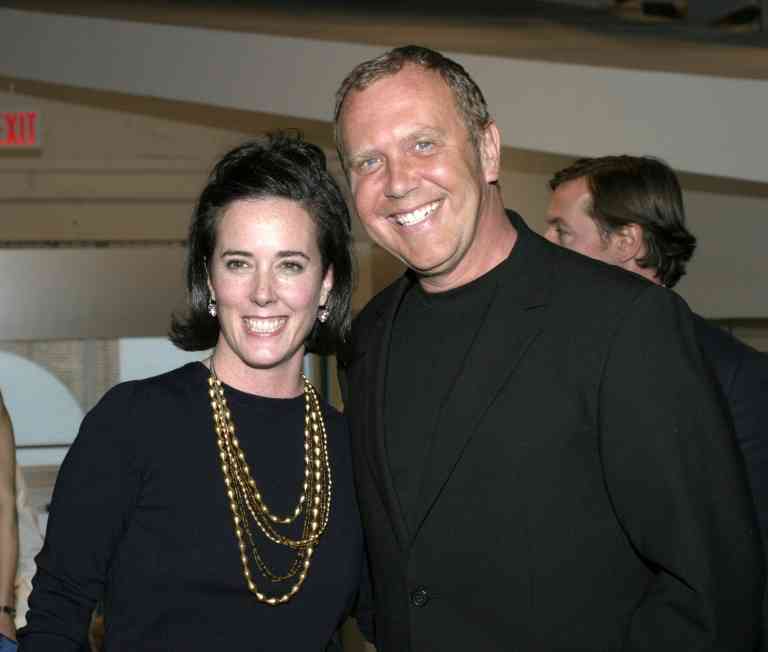 Different people have different morning routines. We often hear people talk about drinking lemon water, either hot or cold, or starting our day with a green juice, or making a breakfast full of trendy superfoods.
What did Kate Spade do in the morning and what did her morning routine look like? As she told The Cut, "I've started drinking Diet Pepsi in the morning. Isn't that weird? When my daughter wants some, I tell her there are certain things that adults can do that kids can't. My life is a little kooky but a lot of fun."
She also seemed very honest and real: in the same article, she said about running her own business, "The best thing about being a business owner is that you get to run your own schedule. Although you owe the most to the business, you also get some hall passes, where I can be in charge of rescheduling things. You owe so much responsibility to the company that you can't even imagine. Some days, I would really like for someone to tell me what to do. Wouldn't that be great? To have someone saying, "Okay, you need to do this, and next you need to do this." I joke with my daughter that she has it so easy because I tell her what to do every second."
4 She Hired A Potato Sack Supplier For Her Handbags When Starting Out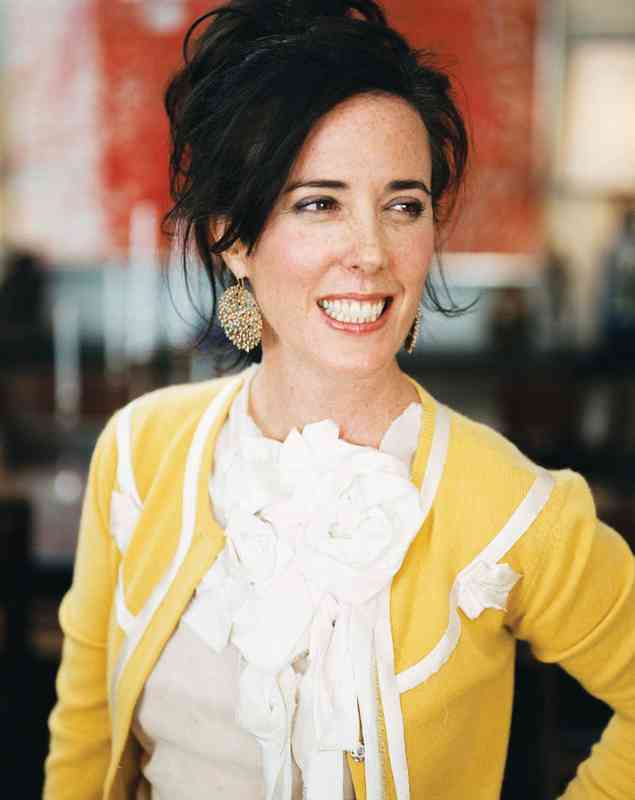 Now that's a fun fact: according to Racked, when Kate was working on a sample of the bag that she was designing in the early days of her career, she literally hired a potato sack supplier. As the article says,
"Her first sample was a square bag mocked up in burlap (her supplier was a potato-sack manufacturer she found in the yellow pages) and woven with raffia fringe… "
"… She produced a few more samples, all made of bright fabrics, and after brainstorming potential company names ('Olive' was a top contender), settled for 'Kate Spade,' a mash-up of her and Andy's names, although it would later become her own after the two married in 1994."
She also described her vision for the bags as "timeless" and "more personal, less serious." We can definitely see that her vision was translated into her work. It really seems like the reason why her brand has been so popular for so long is that it's just plain enjoyable and can brighten up our days. It's not about being fussy or too sophisticated or pretentious. It feels accessible. She had said that she wanted her handbags to "assume the personality of the wearer, not the reverse."
3 She And Andy Started A Brand Called Jack Spade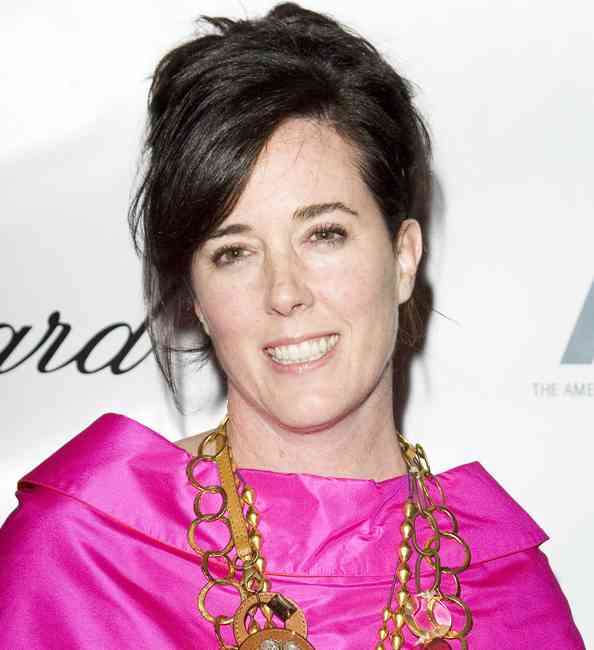 Jack Spade was kind of like the brother brand to Kate Spade and was focused on bags and accessories for men, but unfortunately, it's no longer a thing. In 2015, the Jack Spade stores were closed, along with a line of "Saturday" Kate Spade stores which were said to offer more affordable products.
Esquire interviewed Cuan Hanly, who designed for the brand when he moved to New York from his home of Ireland. He said, "I'd walk in and my mind would start racing because I'd get a sense that there were so many stories behind the products. 'What's the deal with that? Why is this juxtaposed with that?' I felt the brand had huge potential for men's wear, so I found out who was running the company, and I reached out with my ideas." He also said of the kind of man that he was designing for, "Jack's got a sense of humor, obviously. He probably lives in a city, and he's got a rebellious quality that comes out in his clothing. There's also a duality to his personality he's both put together and a little disheveled and he's a bit of a mystery, frankly, even to his friends."
2 She Was Involved In Charity Work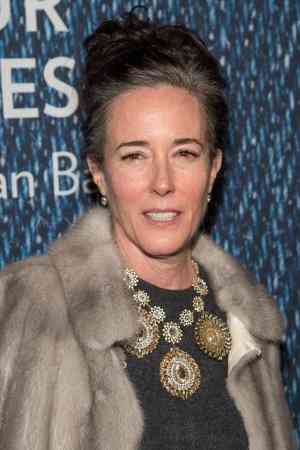 It's pretty common to hear about celebrities who are involved in charity work, whether they are passionate about certain causes or give money to several, and whether they go to fancy events and dinners or decide to start their own foundation or organization. It's nice to hear about people giving back.
Kate Spade and her business were involved in Women for Women International, which focused on women from Rwanda, Afghanistan, Bosnia, and Kosovo, to name just a few.
Something that is really cool is that in 2014, the company got 150 women from Rwanda to design accessories for a line called On Purpose. People could purchase these accessories that summer both online and in Kate Spade stores.
Kate also had her Kate Spade & Company Foundation, which gives money to causes in the United States. As the website copy reads, "The Kate Spade & Company Foundation believes in the power of women to transform their communities especially through trade-based initiatives. The Foundation is committed to providing women with access to the training, tools, and access necessary to achieve economic independence. We pursue this mission by supporting multi-dimensional programs that transition women from underserved communities into successful individuals that inspire the people around them."
1 Kate Gave Her Husband A Lot Of Credit/He Always Believed In Her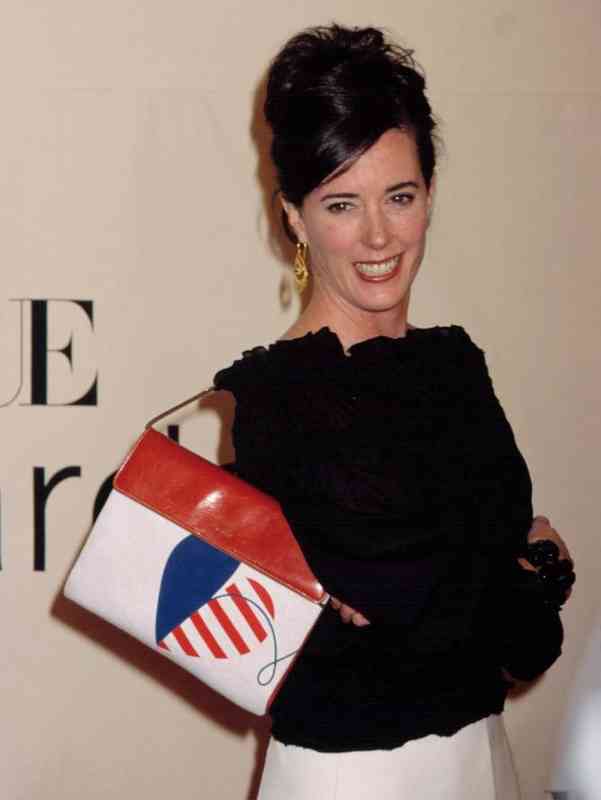 Kate and Andy seemed to have a beautiful love story, and when she was interviewed, she would be asked about the beginnings of her career and also their relationship. People always want to know how someone got started and how they could work with their spouse.
In 2003, Kate was interviewed by Index Magazine, and when she was asked how she decided to design handbags, she answered, "It was really because I didn't want to stay at my job anymore - I was working as a fashion editor at Mademoiselle. Andy, ever the optimist, said, "You always find great vintage bags. You could design bags." We started with six basic handbag shapes. The company has grown as we've become more comfortable with experimentation."
She also said, "I think most people assume that I design while he runs the business and advertising end. But Andy is very involved in design, much more than people realize. Andy runs the creative department. If I want an opinion, I'll ask Andy first." She continued, "I love working with Andy because he knows me better than anyone else does."
Kate Spade will definitely be missed but her fun, beautiful, and whimsical handbags and accessories will always live on.
References: Ppcorn.com, Refinery29.com, Vogue.co.uk, Esquire.com, Nytimes.com, Abcnews.go.com, Racked.com, Indexmagazine.com