Where Are They Now 10 Stars From The Early 2000s Who Made It Big (And 10 Who Unfortunately Didn't)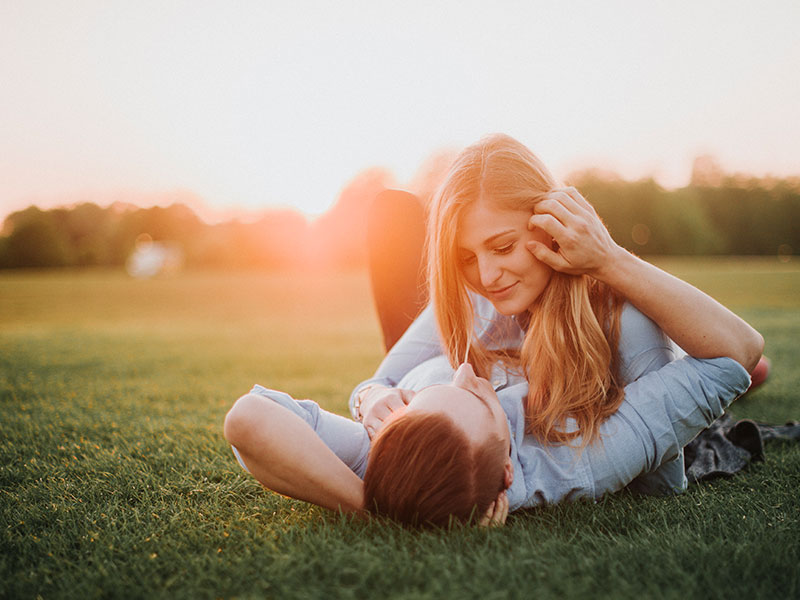 The 2000s was a strange decade.
For fashion, we wore low-rise jeans and scarves as belts. Tiny vests acted as tops, and skirts were worn over pants. Beauty looks were filled with streaked hair that had been flat-ironed within an inch of its life and skinny eyebrows. Overly glossed lips and dewy skin got extra wattage from flash cameras. Reality TV was becoming one of the most consumed genres of television, giving us an "inside look" into the purported realities of the rich and famous or the troubled and troubling.
Owing to the success of reality TV, increased Internet usage, and the consumption of celebrity culture, the 2000s began churning out more famous people than we'd ever seen before!
But what happened to them after the decade ended. Or, if they didn't even last past the midpoint, why was that? Some stars didn't seem to have any staying power when we first met them (looking at you, Nicole Richie), but ended up totally surprising us when they rose from the ashes and created an empire built around the things they know best. As it turns out, those celebs had more to offer than what we first learned about them, which is what has allowed them to make it big since the 2000s.
The 10 other celebrities, on the other hand, seemed to have gotten lost in the shuffle. Maybe they were one-hit wonders whose 15 minutes didn't last all that much longer, or they simply couldn't evolve as the world did.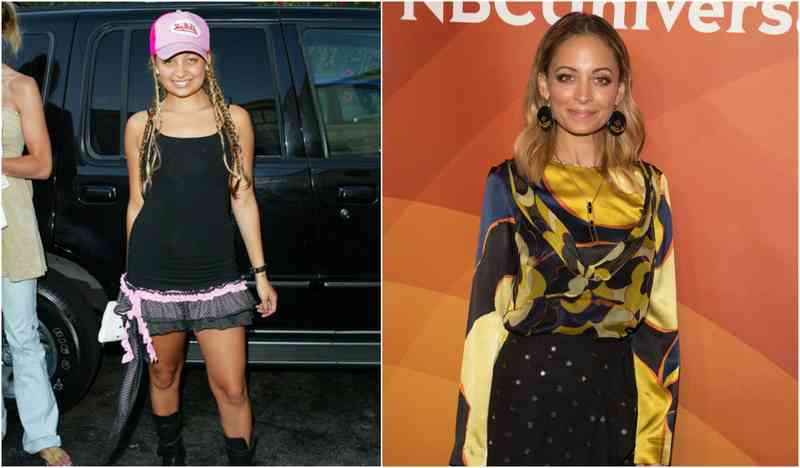 20 Made It Big: Nicole Richie - From 'The Simple Life' To The Fashion World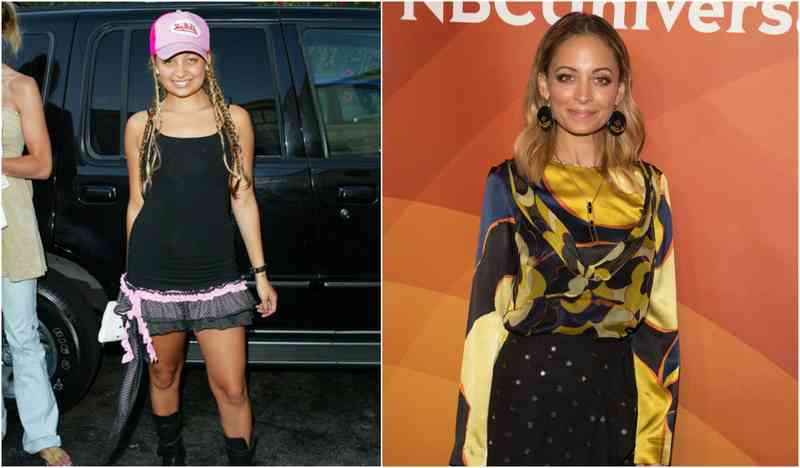 When we were first introduced to socialite Nicole Richie, it was as the lackey to the pink-clad hotel heiress Paris Hilton. The two were inseparable, with the kind of party girl reputation that came to epitomize young starlets in the early 2000s. Reality TV was heating up at the same time, and so the two culminated in the arrival of The Simple Life, which premiered in 2003 and lasted for five seasons. According to IMDB, The Simple Life asked the girls to give up their money, credit cards, and cell phones to live simply, which really meant living with an assortment of families and asking such memorable lines as "What is Walmart? Do they, like, sell wall stuff?" and "What does that mean, 'soup kitchen'?"
Audiences laughed at and with Nicole and Paris, but, as time wore on, we learned that Nicole was actually much smarter than her party girl rep would have you believe.
After The Simple Life ended in 2007, Richie started her jewelry line, House of Harlow 1960, the following year. Two years later, it was expanded to include clothing and shoes, and as of 2012, added about $3 million to her net worth!
19 Stagnant: Avril Lavigne - Pop-Punk Goes Pure Pop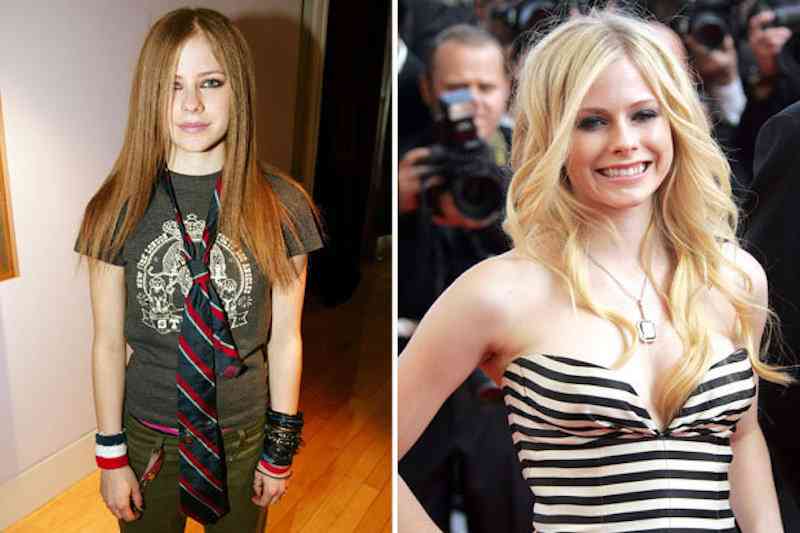 In 2002, there was no escaping Avril Lavigne. With the release of her debut album, Let Go, she made wearing men's ties mainstream and was introduced in music publications as the "Pop Punk Queen", something that rubbed punk purists the wrong way while making young girls feel like they could claim a degree of edginess by listening to Avril's music.
Just 18 when Let Go was released, the album became certified four-times platinum by the end of the year, making her the best-selling female artist of 2002 - not bad for a teenager from Napanee, Ontario! The next two follow-up albums did well, too, selling 10 million copies and 6 million copies, respectively. A clothing line called Abbey Dawn followed, but, soon, it seemed that Avril's eyeliner edge was softening, and her music was becoming distinctly pop-influenced, perhaps due to the success the singer was enjoying overseas, particularly in Japan, with its famous kawaii culture. Take, for example, her last album, released in 2013, which sold only 650,000 copies, and contained the Japan-only single "Hello Kitty", which garnered loads of criticism and simply didn't live up to the expectations that had been surrounding her for over a decade.
18 Made It Big: Evan Rachel Wood - Child Actor To Boss Lady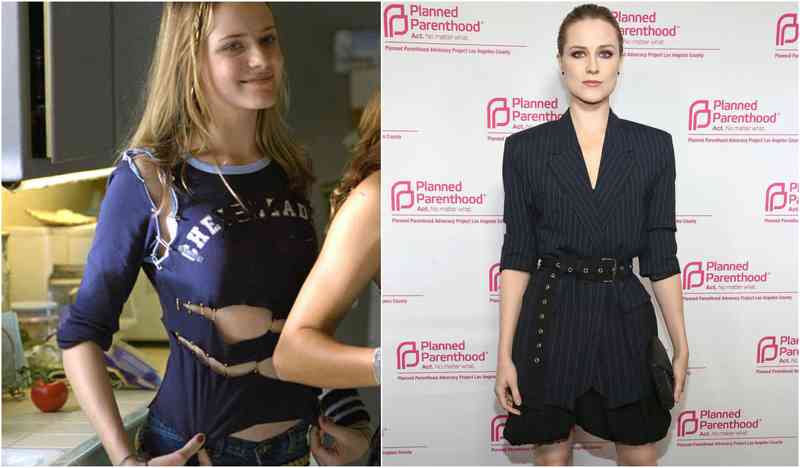 Being 13 when Evan Rachel Wood's film Thirteen first came out, it was a film that was held up as a cautionary tale for mothers and daughters alike. A cult smash directed by Catherine Hardwicke (who later cast "bad girl" Nikki Reed in the much-hyped first installment of the Twilight franchise), the film saw Evan as the good girl who goes bad.
Fiction seemed to merge with reality later on when the actress, who had built up a successful career in indie films like Thirteen was later engaged to shock rocker Marilyn Manson.
She was involved with Manson from 2007 to 2011 - who was almost 20 years her senior!
Later, in an interview with Us Magazine, Evan explained that she was looking for "danger and excitement" and that, while she called off the engagement in 2011, she "wouldn't trade any of [our relationship]".
Fast-forward to 2018 and Evan has enjoyed some major small-screen time, thanks to HBO, first with True Blood and now with sci-fi smash Westworld. As a total boss lady who - spoiler alert! - has become sentient in her android-filled world, Evan is back in the spotlight and kicking some major behind!
17 Stagnant: Seann William Scott - Stiffler Grows Up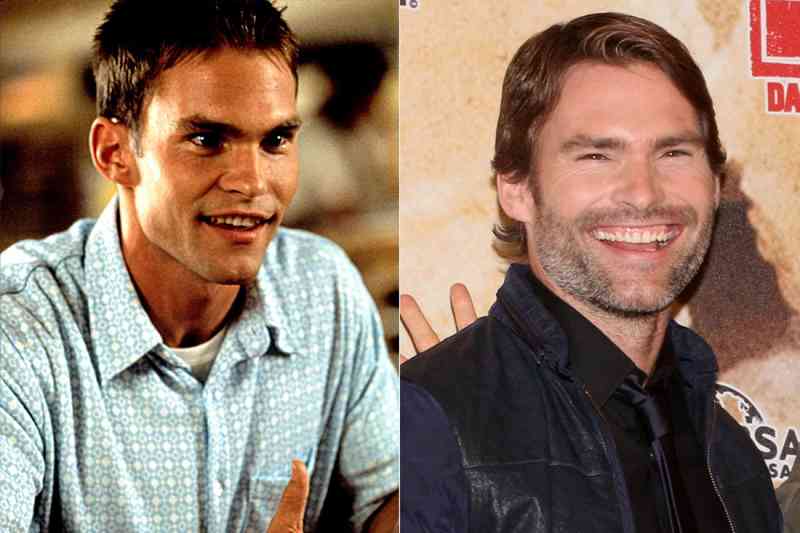 American Pie might have come out in 1999, but it was the following decade that saw Seann William Scott really own his reputation as the "bro" type of guy who is a fixture in every college- and frat-set film of the aughts. In addition to the American Pie series, which saw Seann as Stifler, the lust-crazed dude who was willing to put himself into ridiculous situations just to get some, we also saw Seann in stuff like Dude, Where's My Car? (2000), Road Trip (2000), Old School (2003), and The Dukes of Hazzard (2005).
After the first half of the decade, though, the beloved - and sometimes simply tolerated - Stifler seemed to disappear. Sure, he popped up in a couple things during the decade, like 2008's Role Models, which saw him playing the same role across from Paul Rudd, but he wasn't nearly as prominent as he had been. So, what happened?
Well, exactly what you'd think! Thanks to being cast as the bro-type guy, Seann admitted in 2012 that he had been typecast, largely due to the role that once made him a household name. Additionally, in 2011, he informed MTV News that he had entered a treatment facility for personal and health issues, so here's hoping that we get to see more of a man who's only been able to show us one side of him!
16 Made It Big: Kelly Clarkson - Reality Show Winner Goes Multi-Platinum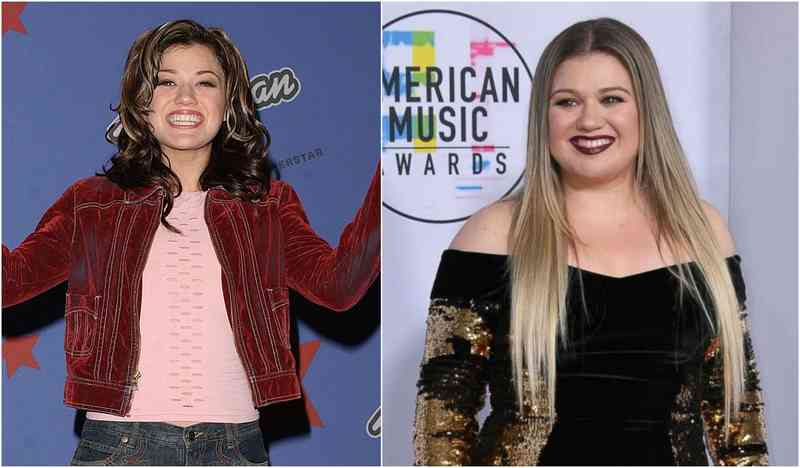 When American Idol first premiered in 2002, it was a guilty pleasure that was watched by millions. Audiences enjoyed seeing terrible singers criticized by the trio of judges (originally, Paula Abdul, Simon Cowell, and Randy Jackson), and voted to see their favorites withstand elimination, usually with surprising departures in between.
One such lucky person was Kelly Clarkson, who became the first - and arguably most successful - winner of the show. (Now in its 16th season, and with a rotating panel of judges, it's almost impossible to name a winner from the past six or so seasons, unless one is an avid viewer.)
A major success story with a true rags-to-riches finish, we've now seen Kelly sell over 25 million records and 45 million singles worldwide, as well as multiple music awards
That 20-year-old from Fort Worth, Texas, has completely blossomed and, strangely, things have come full circle. In the 16 years since her time on American Idol, Kelly is now enjoying a gig in the judge's seat, this time sitting as a coach on that OTHER singing competition show, The Voice, for its fourteenth season (with another 2000s staple that got out from under the shadows, former MTV TRL host Carson Daly!).
15 Stagnant: Ashanti - Big In The 2000s, Who? In 2018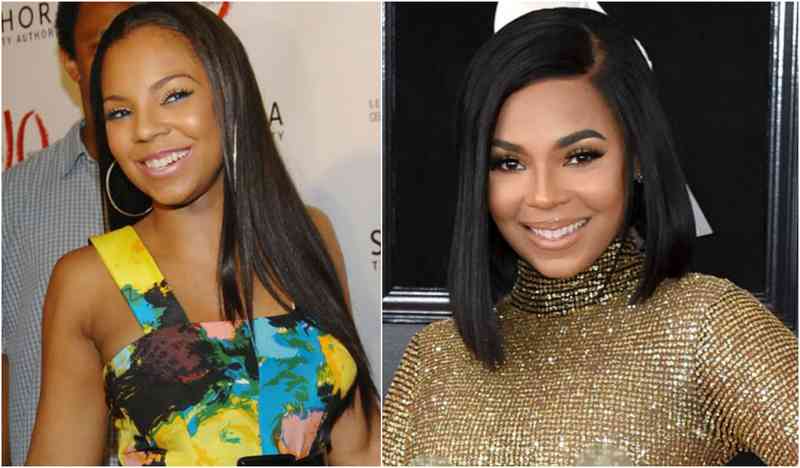 In the 2000s, if you had Ashanti, you also had Ja Rule. The collaborations between the two meshed the former's breathy vocals with the latter's growl for some truly iconic dance moments during the decade that saw everyone busting a move at their high school (and elementary school) dances. Of course, we know where Ja Rule ended up, as one of the creators of the monstrous failure that was the Fyre Festival in 2017, but what happened to Ashanti? Not only was the New Yorker popular for bringing us bangers like "What's Luv?" and "Always On Time", but she also starred in the ultra-2000s film John Tucker Must Die, as one of his burned exes.
Well, art imitated life, and Ashanti was equally unsuccessful in her real-life love life, having a quiet relationship with rapper Nelly for 10 years, only for that to come to an end amid feelings of "betrayal". She's also been the victim of stalking, but, fortunately, her stalker was sentenced to four years in prison as of March 2017. As for her career, she's certainly not the club staple she once was, thanks to a four-year hiatus from 2007 to 2011, but, if you're still itching for some Ashanti jams, she has said that her newest album will drop sometime this year!
14 Made It Big: Benjamin McKenzie - From 'The O.C.' To Gotham City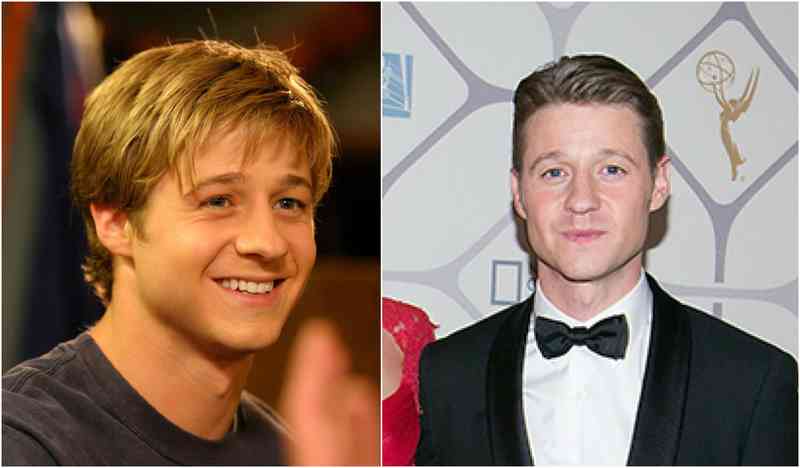 If you were a teenager (or a pre-teen) in the early 2000s, chances are you watched The O.C. It had everything a good, soapy drama has: beautiful people, lots of intrigue, deaths, hookups, love triangles, and a gorgeous setting that was so unlike your own high school.
It also had Ryan Atwood, aka Benjamin McKenzie, bad boy extraordinaire. Troubled and tousle-haired, he was the heartthrob you wanted to fix, as opposed to the nerdier (but equally cute) Seth Cohen, who was played by Adam Brody.
The thing is, with being a heartthrob in your youth, it can be very difficult to transition into an adult actor, with gravitas and the ability to play serious roles, especially if you're no longer a puppy-dog-eyed cutie.
Fortunately for McKenzie, he moved from Orange County to Gotham City - and found some well-deserved success!
Prior to playing Detective James Gordon on the hit show Gotham, which is now in its fourth season, McKenzie earned acclaim on the drama Southland, where he played a rookie cop (noticing a pattern?). While Ryan Atwood didn't have the healthiest of love lives, McKenzie is way better off, having married his Gotham costar Morena Baccarin and welcoming a child together!
13 Stagnant: Mya - 'Lady Marmalade' Fails To Launch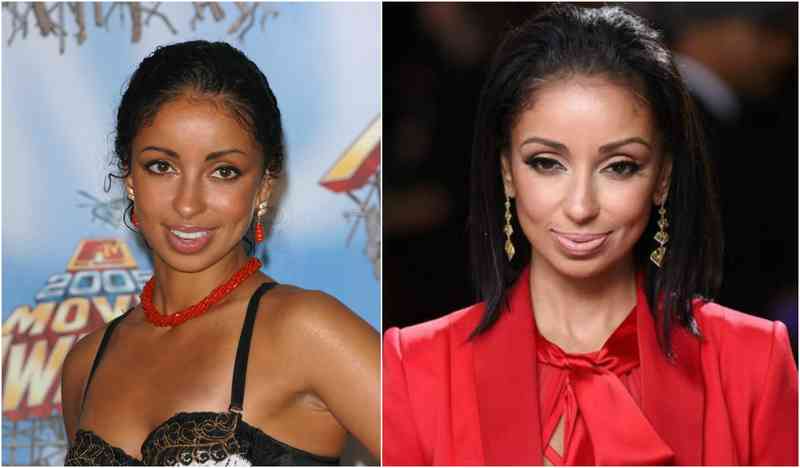 Sure, Mya had some hits on her own, but there's no denying that her biggest contribution to pop culture in the 2000s was her part as one quarter of the succession of pop darlings in the megahit "Lady Marmalade", that had people saying dirty words in French that they didn't understand the meaning of. Alongside Christina Aguilera, Pink, and Lil Kim (with a feature by Missy Elliot), Mya batted her lashes, slithered around in lingerie, and owned her ultra-feminine voice that saw the song sit at the top of the Billboard Hot 100 for 5 weeks! She even popped up in Best Picture winner Chicago, showing that the girl could dance, too!
But, while Mya got her face on some magazine and some recognition for her music, she didn't get quite as big as many had thought - or hoped. Like a lot of so-called "over" stars, Mya popped up on Dancing With the Stars in 2009, but it was really a risqué video that saw the singer take to the pole that saw everyone start discussing what was up with Mya and if she was mentally - and financially - okay.
According to BET, Mya was just performing a song and it was all in good fun, but, that while she's likely not raking it in, she says she does "quite well for [herself]" and lives a "simple life".
12 Made It Big: Hilary Duff - All Grown Up But Still 'Younger'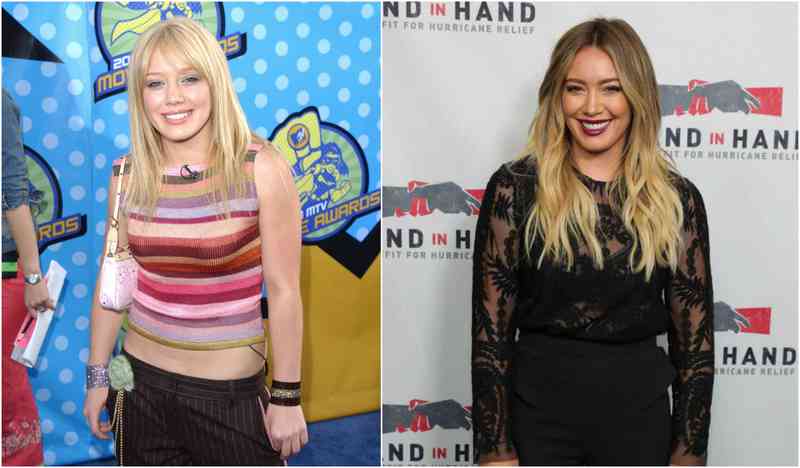 As the titular Lizzie McGuire, Hilary Duff had us all wanting a little-animated version of ourselves to vocalize our innermost thoughts. Growing up as a Disney kid during the 2000s, Duff was equal parts cute and spunky, moving from TV to music and film, as well as getting herself into the tabloids, thanks to a love triangle with the other 2000s mainstay, Lindsay Lohan, and pop singer Aaron Carter. After that fell apart in the first half of the decade, Duff moved on to Good Charlotte frontman Joel Madden, who was in his twenties while she was still a teenaged Disney darling.
Like a lot of Disney Channel alumni, Duff could have flamed out after outgrowing her chubby-cheeked cuteness, but instead, she leveraged her success into a more mature career.
While she took some time off to get married and give birth to her son, Duff never disappeared from the public arena. As well as being a fixture in magazines, Duff later moved back to TV, where she starred in the acclaimed comedy-drama Younger, which is heading into its fifth season and even has a new album coming out! Looks like another Disney girl who actually made good!
11 Stagnant: Josh Hartnett - Heartthrob Hides Away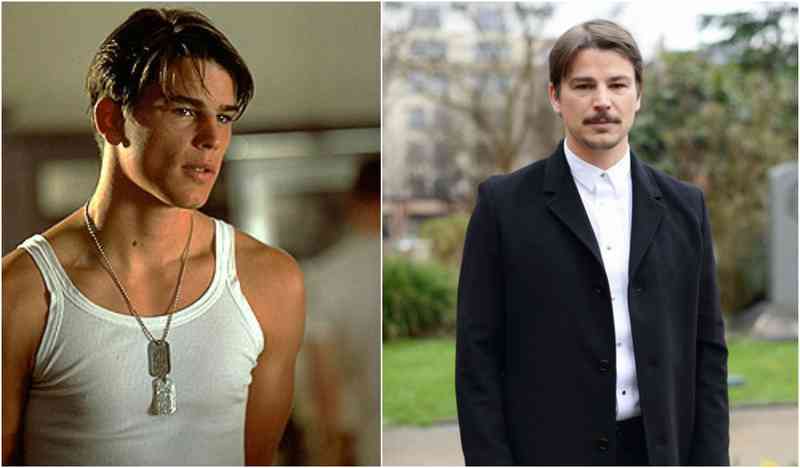 Technically speaking, we first met Josh Hartnett in the late 1990s, when he was cast as a heartthrob/bad boy type in both 1998's The Faculty and 1999's The Virgin Suicides, but it was really in the aughts that the lanky, squint-eyed Hartnett began to make girls swoon and earned himself that coveted A-lister status.
Thanks to leading roles in movies like Pearl Harbor (2001), Black Hawk Down (2001), 40 Days and 40 Nights (2002), and Lucky Number Slevin (2006), Hartnett showed that he could do action as well as comedy, and found himself on the cover of a number of female-targeted magazines, like Seventeen, InStyle, and the now-defunct Cosmogirl.
However, like we've mentioned before, many Hollywood heartthrobs have a best-by date, and the same was true for Hartnett. The actor took a break from acting, explaining, "I was up there for a couple of years, and it was uncomfortable. I think trying to stay at the top is a shortcut to unhappiness." He elaborated further, stating, "I spent a bit of time really thinking about whether this was the right thing for me."
While Hartnett has still had some projects here and there (and become a father to two children), he certainly isn't at the top - but that seems to be exactly what he wants!
10 Made It Big: Rachel McAdams - 'Mean Girl' To Mega-Star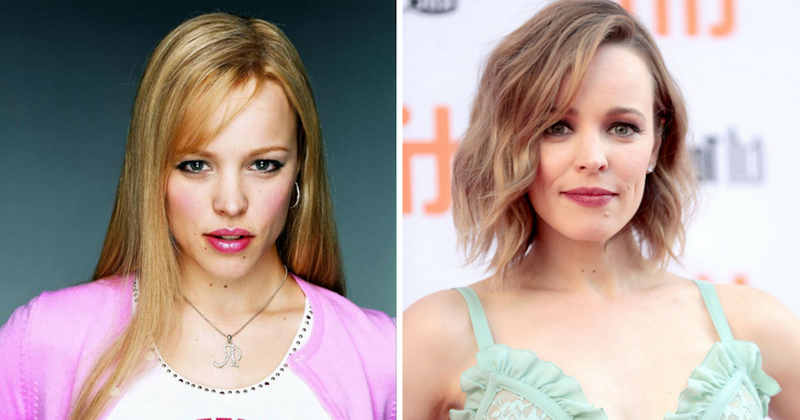 It may be 14 years since Mean Girls first premiered in theatres, but, while the film had lead actress Lindsay Lohan's star burning even more brightly, it was really the villain, played by Rachel McAdams, who showed major staying power.
At 26, McAdams was almost a decade older than her teenaged costars, playing the highschooler and head of the Plastics, Regina George. The movie became a smash hit and still received endless quotes and references to this day. The same year, McAdams also starred alongside real-life then-boyfriend Ryan Gosling in the adored and sob-inducing The Notebook, solidifying her spot among the A-list, even though it had only been two big movies in one year.
In fact, both successes could have proved to be her undoing, but McAdams took what she had and ran with it.
Since Mean Girls and The Notebook in 2004, McAdams has dabbled in comedy, drama, action, sci-fi, thriller, and romance, showing that she has the chops to pull it off. Add to that the fact that she was nominated for an Academy Award in 2016 (where her film one Best Picture, NBD), and you have someone whose maturity was clearly an asset to her, in order to ride out the crazy 2000s to get to the really good stuff.
9 Stagnant: Ryan Cabrera - Statement Hair For Decades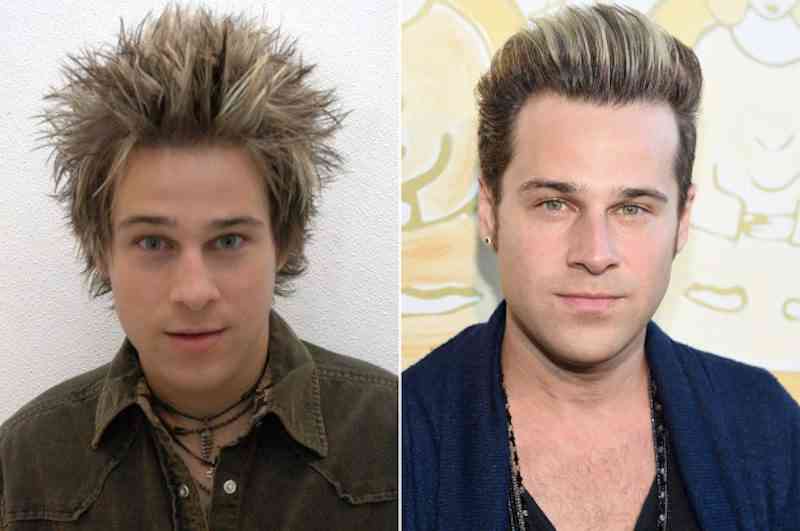 Recognizable immediately for his tall hair with frosted tips, Ryan Cabrera was the epitome of questionable style choices in the 2000s. He also happened to be a pretty big deal on the pop-rock scene, thanks to his second album, released in 2004. The same year, he appeared in an equally 2000s staple - the celebrity reality show - this time with former girlfriend Ashlee Simpson, on her self-titled reality show.
Later in the decade (and so, bypassing our early 2000s stipulation), Cabrera got back into the MTV eye thanks to his relationship with Hills alumna Audrina Patridge. On the MTV show, their relationship and the eventual breakup was chronicled, but, if recent reports are to be believed, that isn't the end for these two lovebirds!
While Cabrera has never reclaimed the fame he had for about two years in the mid-aughts, things are heating up between him and Patridge, who has also been somewhat discarded since the decade ended. According to E! Online, the mom of one attended one of Cabrera's recent concerts and the two are reportedly "doing really well" and "getting pretty serious". If that doesn't make you nostalgic, we don't know what will!
8 Made It Big: Mandy Moore - Bubblegum Pop To Beloved TV Mama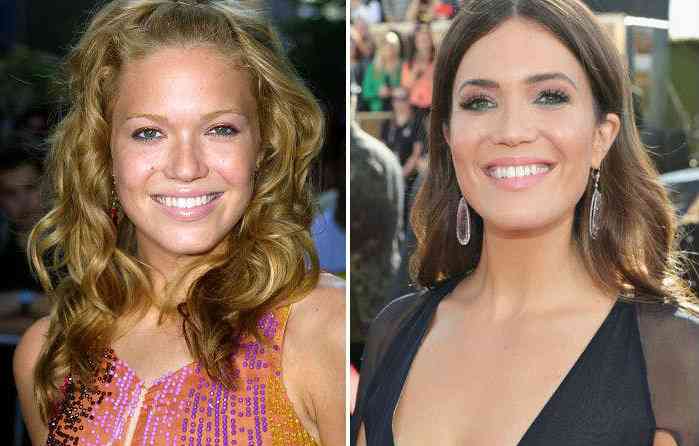 In the interest of full disclosure, it is true that we were first introduced to singer-actress Mandy Moore in the late 1990s, but she didn't really blossom in the public eye until the early 2000s, largely thanks to her more serious venture into the acting arena. Prior to that, she had been left just to the side of the spotlight, thanks to the successes of her other, blonder, more famous peers, like Christina Aguilera, Britney Spears, and Jessica Simpson.
The 2000s gave us a Mandy Moore that chopped her hair short, dyed it brown, and stole our hearts in movies like A Walk To Remember (2002), How To Deal (2003), and Chasing Liberty (2004).
While she may have been ignored as a singer, she was definitely getting recognized for her work as an actress.
Throughout the aughts, Moore kept busy, while still earning a fair amount of recognition/notoriety for her love life, which included relationships with Wilmer Valderrama and Andy Roddick before marrying (and divorcing) Ryan Adams. Since then, she's been the voice of Rapunzel in Tangled and starred in the dramatic TV show This Is Us, which got her a Golden Globe nod and averages about 14.7 million viewers!
7 Stagnant: Chad Michael Murray - Bad Boy Stays Bad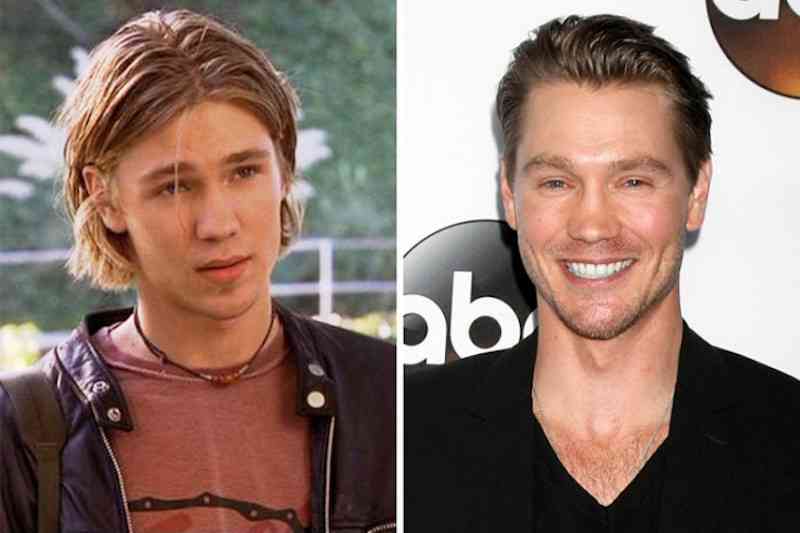 In the 2000s, Chad Michael Murray was the bad boy you wanted to reform. IN Gilmore Girls, he was a snotty prep school kid who was sexy and charming enough to test Rory's loyalty to her high school sweetheart, Dean. In Freaky Friday, he was the guy who was always in detention with star Lindsay Lohan. He was the popular dude who was secretly sensitive in A Cinderella Story. And in One Tree Hill, he was both a basketball star, an aspiring writer and a romantic soul - what girl wouldn't swoon over that? Add to that his floppy hair, height, and smoldering good looks and it's easy to see why Murray was such a success in the 2000s.
Like most male heartthrobs of the decade, though, transitioning cuteness into serious actor cred proved tough for Murray. While he enjoyed a nine-season ride on One Tree Hill, after the show ended, things didn't exactly take off. In all fairness, Murray has kept things going thanks to some TV gigs on shows like the since-canceled Agent Carter, but his big-screen opportunities seem to have dwindled, with just one other project in the works, according to his IMDB page.
6 Made It Big: Lauren Conrad - From 'The Hills' To An Empire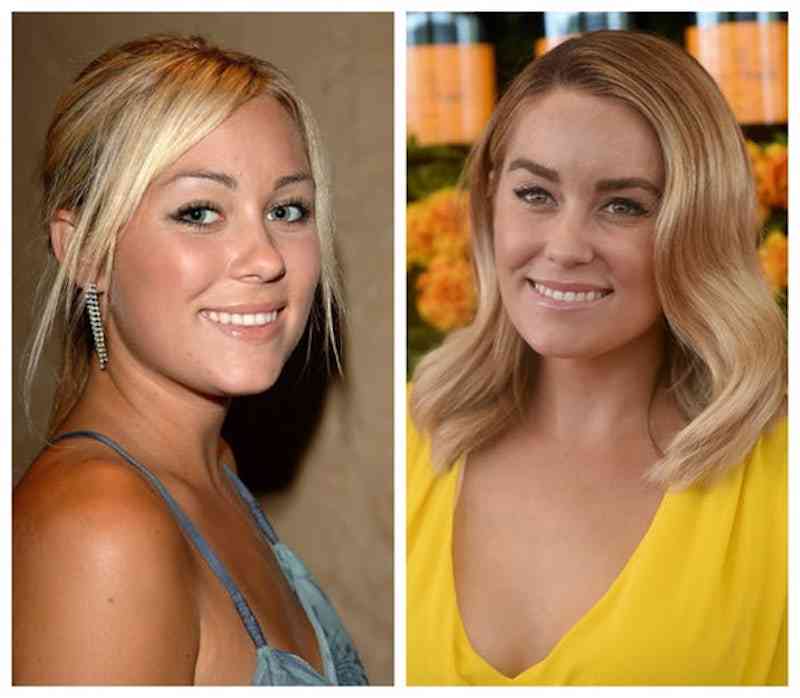 Her former co-star Audrina Patridge may be walking memory lane by hooking up with ex Ryan Cabrera, but since she left The Hills, star Lauren Conrad (formerly known as LC) has never looked back.
When Laguna Beach first premiered on MTV, we were treated to the exotic problems of a group of gorgeous, Orange Country-residing teenagers, and Conrad was the clear standout, thanks to the love triangle between herself, frenemy Kristin Cavallari, and Stephen Colletti. The Hills premiered in the second half of the decade, in 2006, where we got to see Conrad turn down a trip to Paris and sport her iconic black winged eyeliner, but she's clearly made much better choices since.
Far beyond being an ex-reality TV star, Conrad has become a New York Times bestselling author, created three fashion lines, and a lifestyle website, which has furthered her brand and public image.
Described as a "young Martha Stewart" whose normalcy was in stark contrast to the dramatic antics of her Hills costars - and thus made her more relatable and likable - Conrad has been able to leverage her reality TV fame into something way, way bigger.
5 Stagnant: Shane West - We'll Always Remember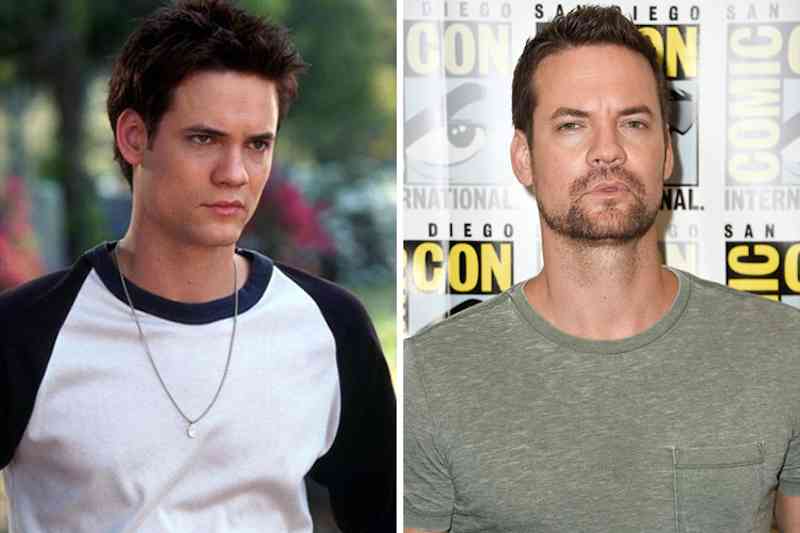 Unlike his costar Mandy Moore, Shane West didn't have quite the success she did following the 2000s. As a heartthrob and a bad boy, West faced a double whammy. Neither distinction ages well, but together they can prove extremely limiting for an actor, who risks being typecast before being fazed out altogether.
With his pouty lips and soulful, troubled teen eyes, West was getting his face on the cover of teen magazine thanks to his work in films like A Walk To Remember and Get Over It, but he seemed to kind of fade from the public eye as he transitioned from film to TV, sticking with the kind of soapy dramas that made him famous. While he has certainly been busy thanks to long-running acting gigs on shows like E.R., where he is credited with 70 episodes, Nikita, where he has 73 under his belt, and Salem, one of the most recent additions to his resumé, for 36 episodes.
While "stagnant" might sound harsh to describe West's career, since he certainly hasn't been resting on his laurels, he also hasn't managed to reclaim the success and fame he enjoyed in the last decade. But hey, maybe that's exactly what he prefers!
4 Made It Big: Zac Efron - 'High School Musical' Hottie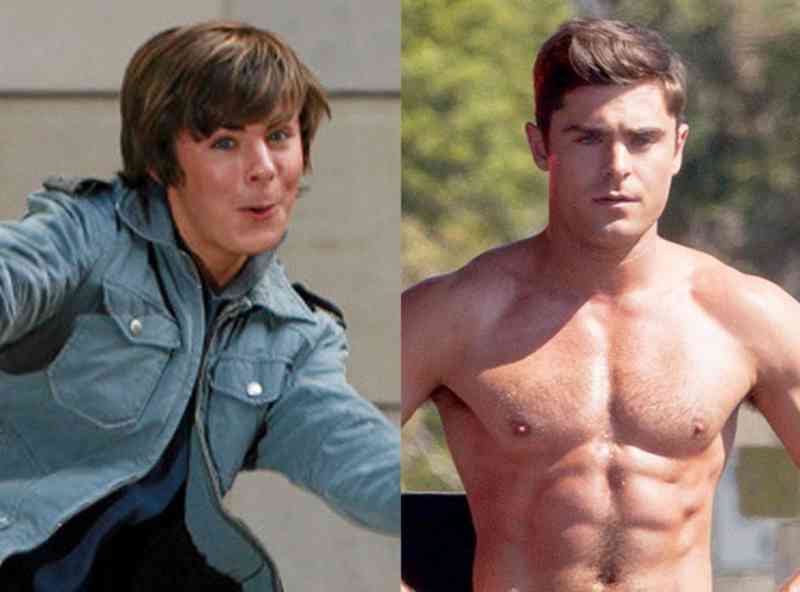 What is there to say about Zac Efron that hasn't already been said? When we were first introduced to him, he was a singing, dancing, Disney sensation thanks to his work as the leading Troy Bolton in the High School Musical franchise. With his floppy hair, soulful lyrics, and blue, blue eyes, Efron was the poster boy for little girls' bedrooms who were just developing their first crush.
Like a lot of Disney alumni, Efron could have crashed and burned. He got famous incredibly fast and, as part of the Disney machine, he could have been swallowed up and spat out.
Fortunately for all of us, that wasn't the case, and Efron moved away from his wholesome Disney image, got super ripped, and began to take on more mature roles that challenged his comedic skills as well as his acting chops.
Arguably the biggest departure from his Mickey Mouse rep is his upcoming role, where he will play the notorious and evil Ted Bundy. Seeing Efron rise above his typecast "hot dude" schtick that started him off is a testament to his skills and determination, which we think will keep his career anything but stagnant!
3 Stagnant: Tara Reid - Career Blasted By A 'Sharknado'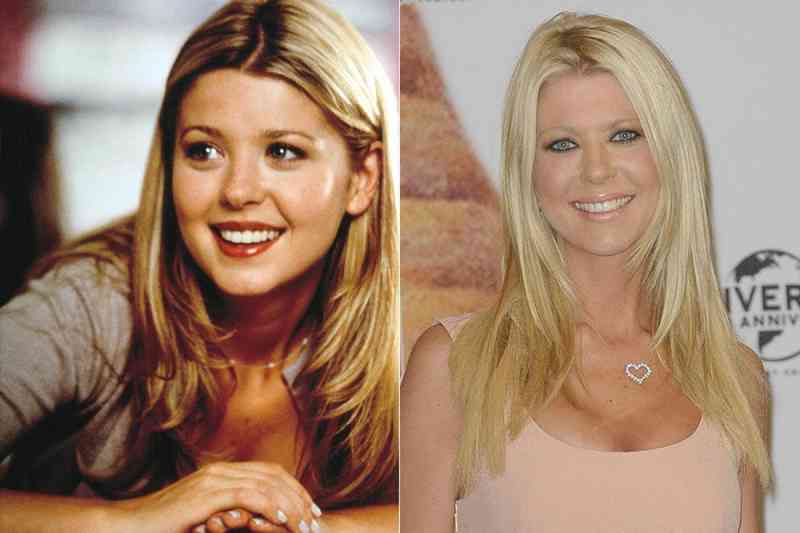 Like Seann William Scott, who we've already mentioned, Tara Reid was sort of his female counterpart. Blonde and beautiful, Reid was the object of teenage boy desire in most of her films, specifically the American Pie series, National Lampoon's Van Wilder, and even Josie and the Pussycats, where she played the adorably airheaded Melody.
Unfortunately, owing to the intense pressure of Hollywood, Reid turned to plastic surgery to keep up with her bubbly and buxom appearance, getting liposculpture and implants, both of which turned out disastrous. The changes to her physical appearance - in addition to her shrinking frame - garnered Reid more tabloid attention, as did her rampant partying as a staple of the 2000s party girl scene. Like those before and since, her reputation - and perceived lack of talent - caused a halt to her career, where the actress was resigned to working in TV movies and low-budget flicks. She did experience a bit of a resurgence in 2013 following the release of the first Sharknado, which became beloved for the "so bad it's good" vibe, but, far from being the quirky-cute Vicky or well-meaning but dim-witted Melody, Reid just hasn't quite recovered her initial appeal.
2 Made It Big: Keira Knightley - Soccer Player To Oscar Nominee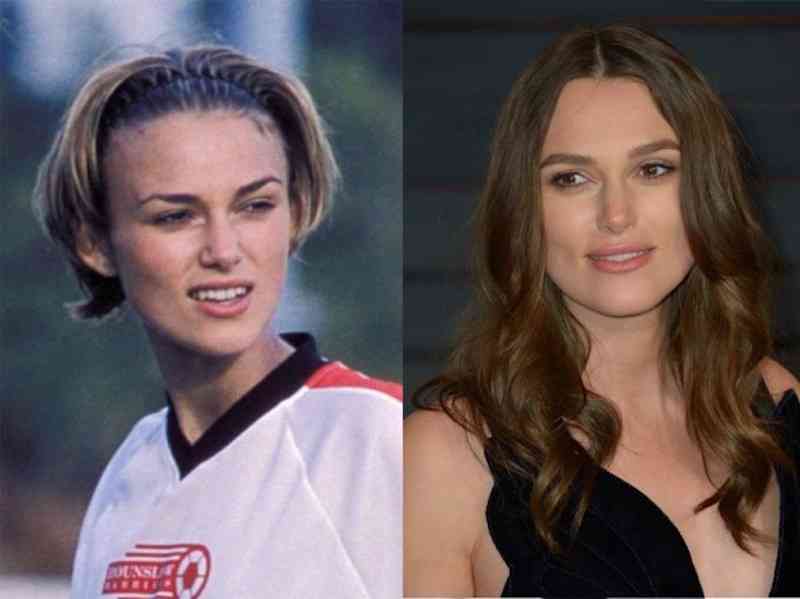 The 2000s were a major decade for Keira Knightley. The British actress first gained recognition in 2002's Bend It Like Beckham, and that small indie flick about soccer ended up launching her into the stratosphere. The very next year, she had her first big-budget production across from Johnny Depp and Orlando Bloom, thanks to the first installment of the Pirates of the Caribbean franchise - a series she would stick with for three more films!
Add to that the holiday favorite Love Actually in 2003, her Oscar-nominated turn in 2005's Pride & Prejudice, and the acclaimed Atonement in 2007.
By 2008, Knightley was the highest-paid British actress of the year!
Certainly, getting that famous that quickly, landing role after role in a multitude of genres, and becoming a fashion plate both on and off the red carpet could have proven to be too much for Knightley, who might have risked burning out quickly. Fortunately for her - and us! - that wasn't the case. Instead, she simply solidified her place among the Hollywood elite with yet another Oscar nomination, a slew of other award wins, and a turn in independent and small-budget films. Since making a name for herself over 15 years ago, Knightley has hardly slowed down, and currently has four major projects in the works!
1 Stagnant: Lindsay Lohan - Wasted Potential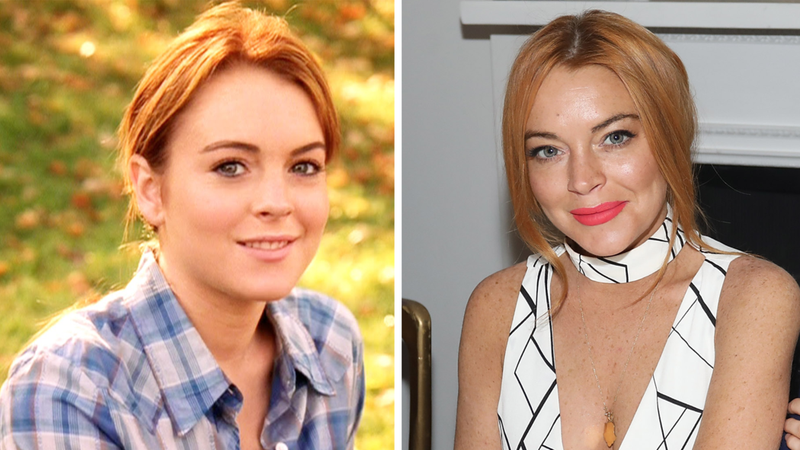 We can't talk about stars whose careers stagnated after the early 2000s without discussing Lindsay Lohan. While we first met Lindsay in 1998's The Parent Trap, it wasn't until the following decade that she made herself one of the most sought-after young actresses in Hollywood. Movies like Freaky Friday (2003), Mean Girls (2004), and Confessions of a Teenage Drama Queen (2004) had the freckled redhead rise among the other actresses her age.
Alas, it all too quickly came crashing down. A victim of the party girl scene and reputation that was so popular during the aughts, rumors began abounding that Lindsay was involved with a variety of substances and an unreliable actress on her sets. She lost out on prestigious roles and became better known for her turbulent personal life than for her acting talent.
There were times, since Lindsay spectacularly crashed and burned, that it looked like a comeback was possible. She had a docuseries, called Lindsay, in 2014, which purported to show her road to recovery, but she wasn't able to stick with it. Bad movies and the odd TV appearance have fleshed out her IMDB profile, but there's no doubt about it: Lindsay's career, which was once so promising, has stopped short.
References: imdb.com, eonline.com, buzzfeed.com, wikipedia.org, businessinsider.com, wikipedia.org, riaa.com, wikipedia.org, wikipedia.org, usmagazine.com, wikipedia.org, mtv.com, mtv.com, imdb.com, refinery29.com, wikipedia.org, usmagazine.com, nydailynews.com, wikipedia.org, wikipedia.org, buzzfeed.com, bet.com, wikipedia.org, wikipedia.org, imdb.com, wikipedia.org, chroniclelive.co.uk, imdb.com, imdb.com, wikipedia.org, eonline.com, imdb.com, wikipedia.org, imdb.com, wikipedia.org, jsonline.com, salon.com, imdb.com, cosmopolitan.com, usmagazine.com, imdb.com, imdb.com, forbes.com, imdb.com