Where In The World Is Miley 20 Things Cyrus And Liam Have Been Up To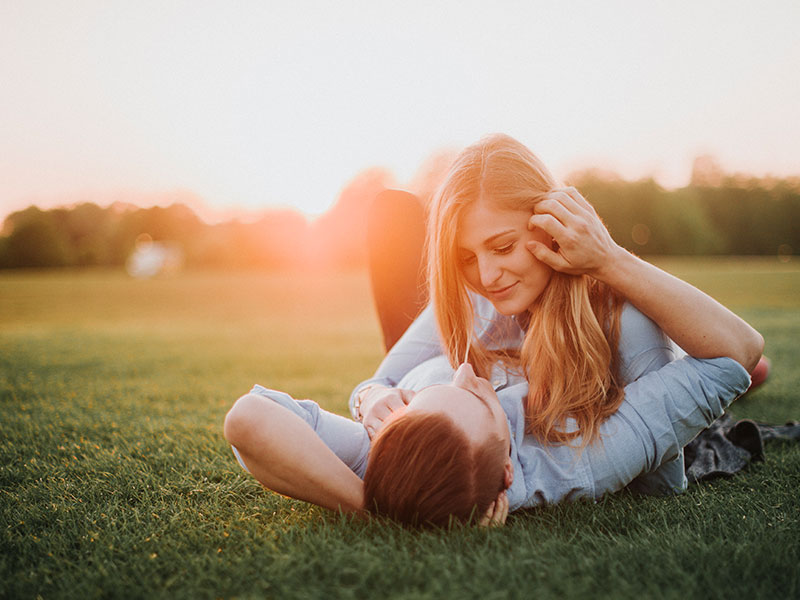 Once upon a time, we could not stop hearing the name Miley Cyrus on every television and radio station and now the songstress and actress has gone MIA. From one complete extreme to the other, but maybe after her outburst she now just wants to lead a more ordinary life. But, what is up with her? Where is she? Are her and Australian hottie Liam Hemsworth still together?
When Cyrus was known as a Disney pop princess in 2009, she met her beau on the set of the romantic film The Last Song, who was unknown at that time. However, the high-profile relationship did not go without bumps on the road; the pair had gotten engaged to then calling it off and finally sparked their romance once more. Just recently though, there were false rumors of a breakup in July, after the deletion of all Cyrus' photos on her Instagram account, when, the high-profile couple has just remained pretty private. We guess celebs can't take a break from social media because speculation will quickly surface ― how sad. We're proud of Cyrus for doing so, but we can't help but be curious to know what the lovey-dovey couple is up to, just like you. And so, here are some photos of what the pair are low-key doing.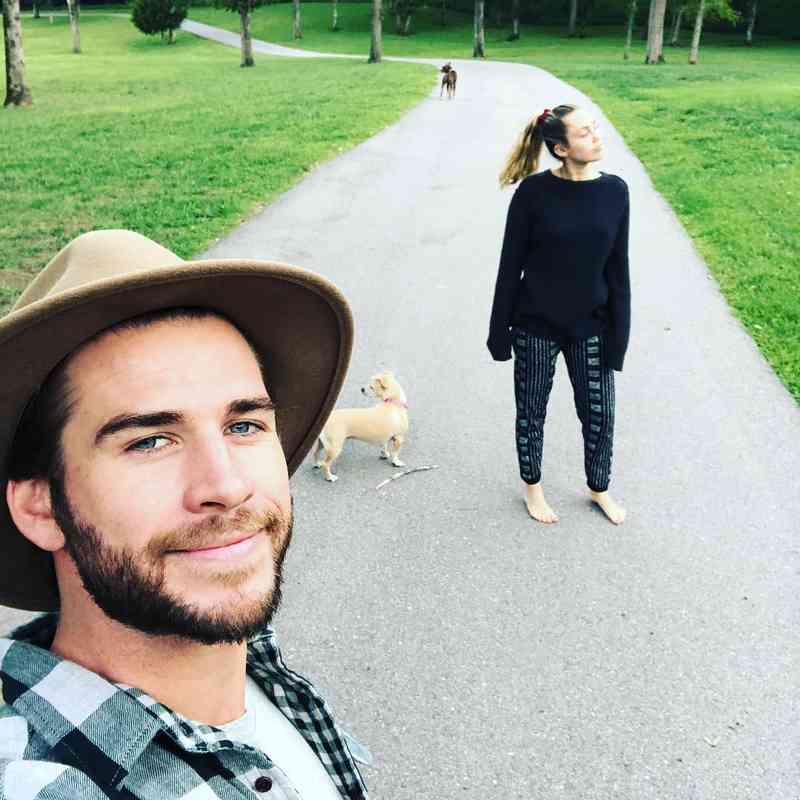 20 The Photo Confirmation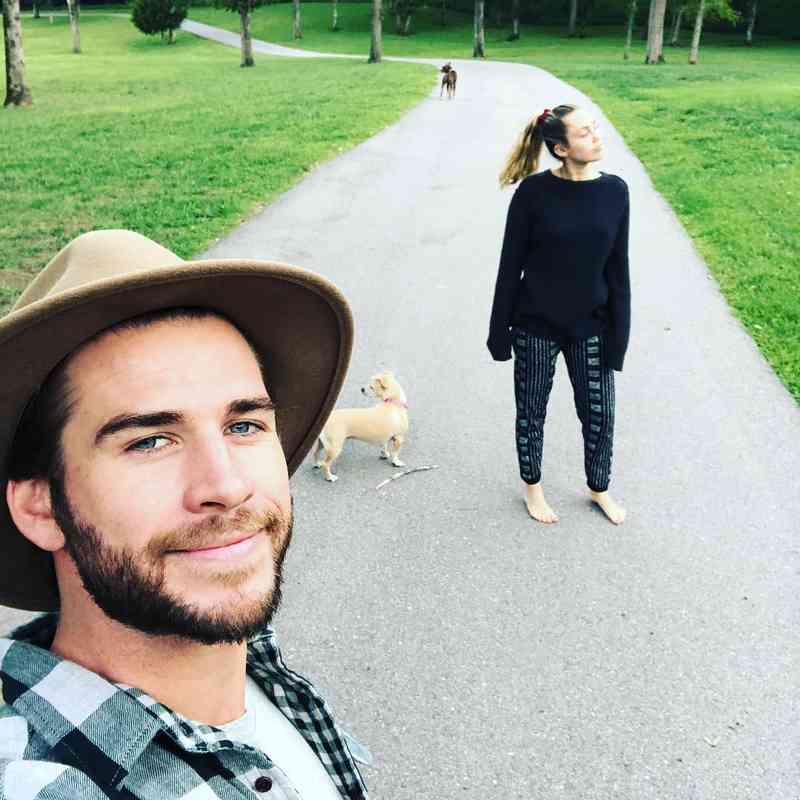 Though Cyrus deleted all her precious Gram photos, Hemsworth kept his, but he is not the most active fella on Instagram either. So, what is this crazy couple up to? Well, this is the photo that put all those breakup rumors to rest, so let us be thankful for that. Can we take just one second to point out how handsome Hemsworth looks in his stylish hat, while Cyrus decided to take a stroll barefoot? Captioned "strolls with my girls," we cannot help but blush at the cuteness of it all. Thank you, Hemsworth, for putting our minds at rest; we are expecting a photo with your girl and a baby next time though.
19 A Relaxing Stroll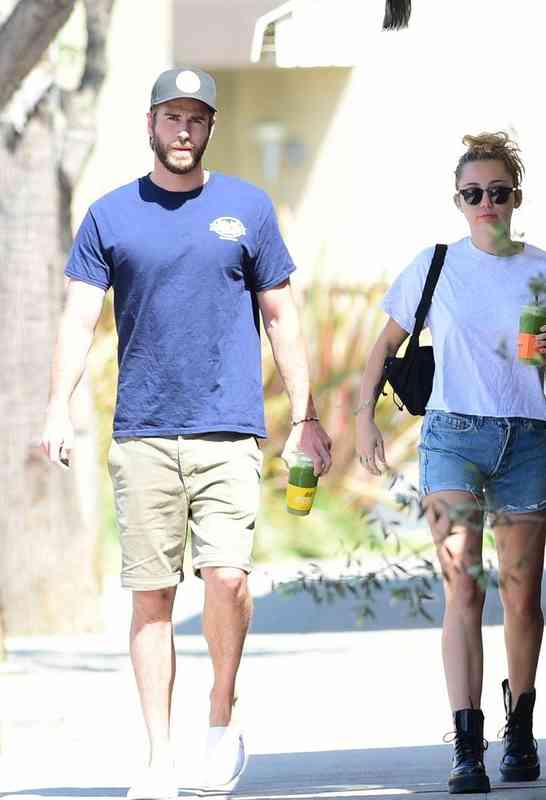 Either we see a lot of Cyrus, like way TOO much of her or nothing at all. Thanks to the paparazzi, those little sneaks have managed to snug in a few shots of the couple but let us just hope she does not throw a temper tantrum. Here is a photo of the A-list couple strolling the block in LA with what appears to be some healthy beverages in their hands. It ain't Starbucks, but it is Cyrus and her too hot too trot 28-year-old drool-worthy boyfriend. It is quite refreshing to see a photo of the pair out and about with one another.
18 A Good Ol' Instagram Video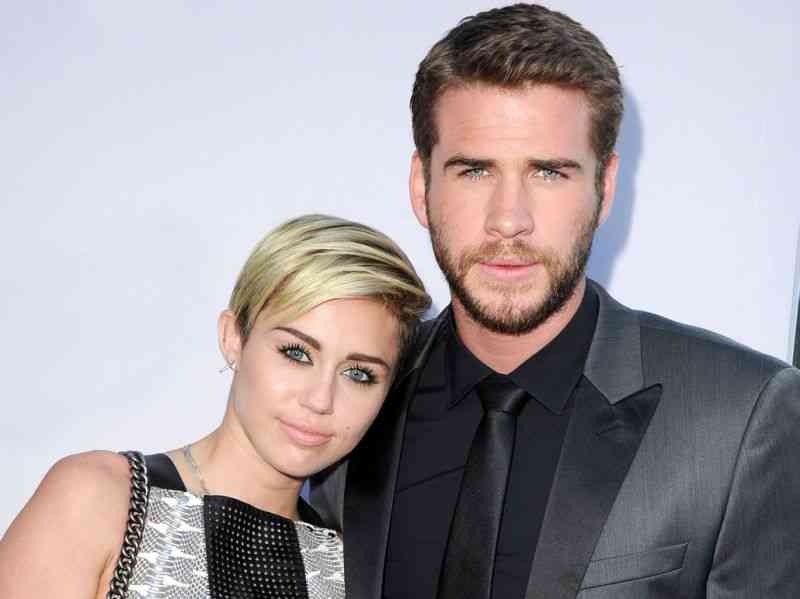 Leave it to Hemsworth to be a real man and put rumors of not being with his main girl to rest. As soon as speculation surfaced of a split between the two that have been dating since 2009, Hemsworth did what he does best, and that is by standing up for the love of his life and his relationship with the "Wrecking Ball" singer. And what better thing to do so than posting an Instagram story? On July 19, he posted an adorable video of himself and his talented leading lady dancing in their car.
17 Their Videos Are The Funniest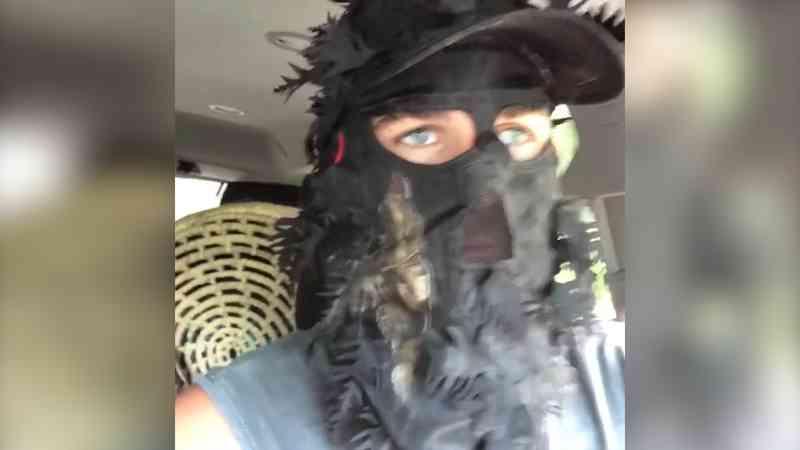 We totally respect Cyrus for taking a break from social media ― after all, sometimes it is needed especially when you are in the spotlight. Cyrus did what is right for herself, and Hemsworth is always there two steps behind her, which was proven in this other video that he posted. There is nothing we live more about this couple than their identical sense of humor and free-spirited personalities. This video is basically a "boom" in the face to anyone who thought the couple was falling apart. Posted by the hunk actor, Hemsworth proves that he's still got a thing for pranking his girl.
16 Cyrus Back On Her Game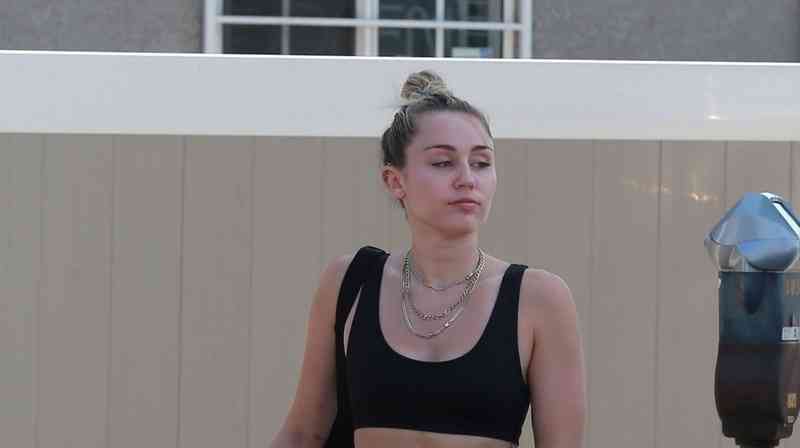 There is a lot of blaring stuff that Cyrus did back then that was not good for her image and career. Though many thought she deleted her Instagram photos because of a possible breakup, not many speculated that it could be for rebranding reasons. Here she is photographed by the paparazzi before heading into the studio. The singer looks great here as she is showing off her fit torso and she looks happier and healthier than ever. In a dog eat dog world, taking a break from social media is sometimes a positive thing and it seems to be doing her well ― just look at that glow.
15 A Pastry Date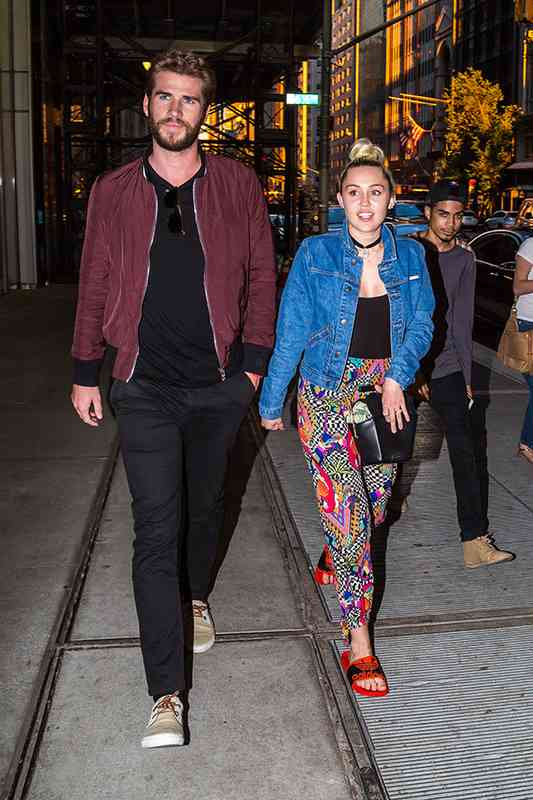 Leave it to TMZ to spot out even the most off the grid celebrities. With the rumors debunked, we all wondered when we would catch a glimpse of the romantic couple that met on the set of their romantic film The Last Song. The two lovebirds were spotted on a lunch date (oh fancy) at Aeirloom Bakery in Toluca Lake. And if we are any good at reading gestures, then we could confirm they are A-okay.
14 Hemsworth The Prankster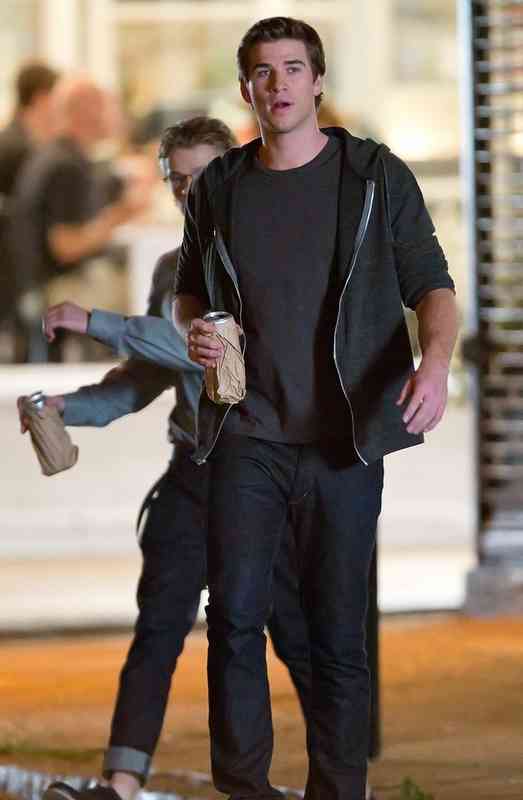 At least we know that the duo is still into each other, and we do not see them getting bored by one another anytime soon either. Most people love to follow the two because their videos are just epic, whether they're sitting in the car singing or the blue-eyed hunk is pranking his lady. Cyrus was waiting in the car sitting, and Hemsworth went to the window and banged on it and screamed. Her reaction was priceless, as usual.
13 Wake Up Like…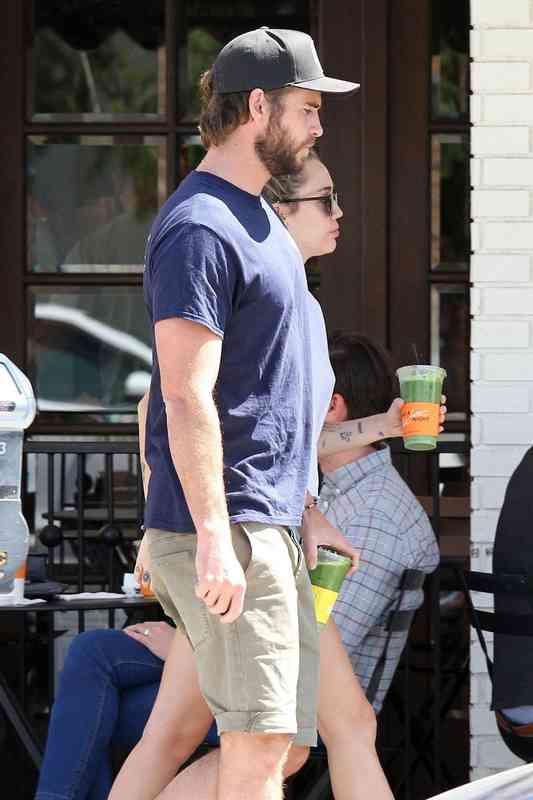 The way most of us start off our day with coffee, Cyrus and Hemsworth do the same; by the way, they probably also wake up struggling to get out of bed as us normal people do. Now that Cyrus is restarting new with new music, we see how much of a healthier lifestyle she is leading with her Australian funny boy. Plus, the paparazzi always catch the two out and about walking and keep active. Here, we see Cyrus and Liam Hemsworth start their morning off with a trip to Alfred's for an iced coffee. Wait, that green stuff looks way too healthy to be coffee.
12 Spotted: Hemsworth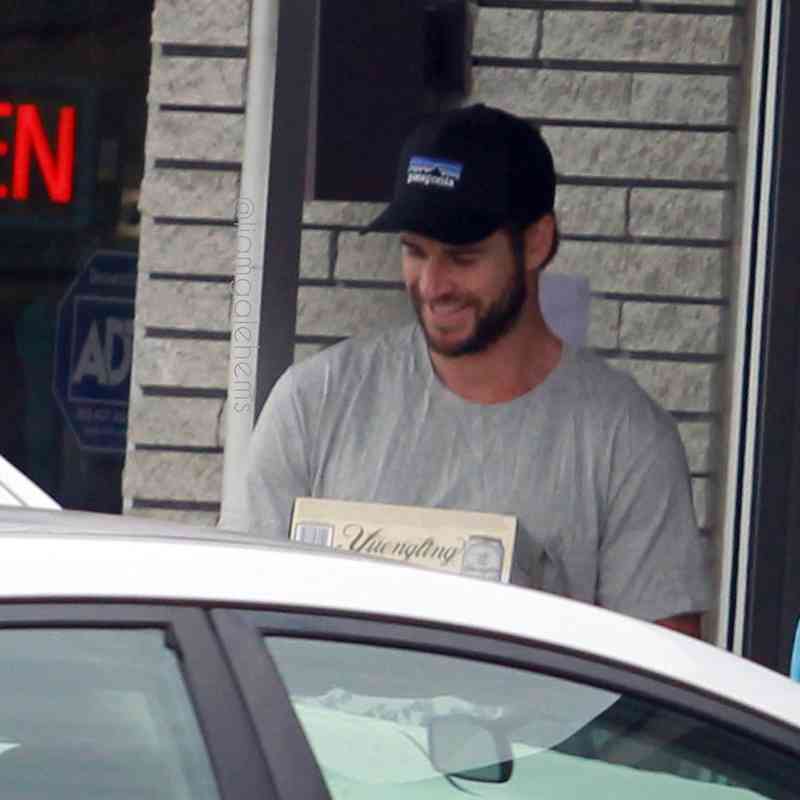 This one is for all you die-hard Hemsworth fans who are totally in love with the gorgeous Australian. Wondering what Hemsworth is up to? Well, he may not always be pictured with Cyrus because he is a real big boy and could do stuff on his own too, like in this picture. Hemsworth was spotted without Cyrus out and about at a local grocery store to get all the healthy stuff surely? Nope. It is summer, Hemsworth knows it is all about chilling out with a beer. Here he is spotted with nothing but a box of beer in his arms. Ladies, you now know which drink to send him over, just in case.
11 Spotted Twice In The Same Day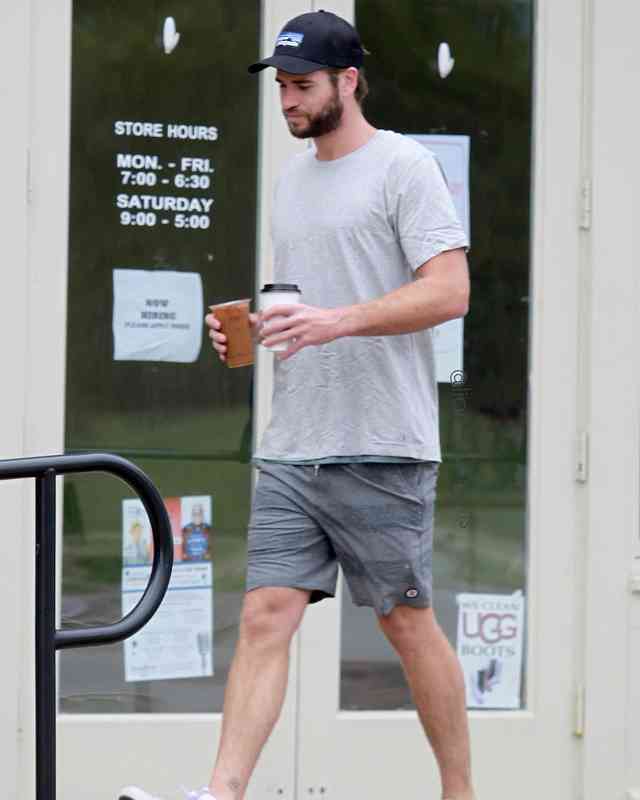 So while Hemsworth made a pit stop at the grocery store, on that same day, he was also spotted getting some coffee ― who knew Hemsworth was such a down-to-earth dude? The previous photo and this one were both taken on September 4th; as you see, he is wearing the same outfit. We are used to seeing the couple walk around town getting their quick fix together, but then again, the couple is not joined by the hip. Where there is Hemsworth, there us Cyrus somewhere ― like back home waiting for her man, or out at the studio.
10 They Love Their Coffee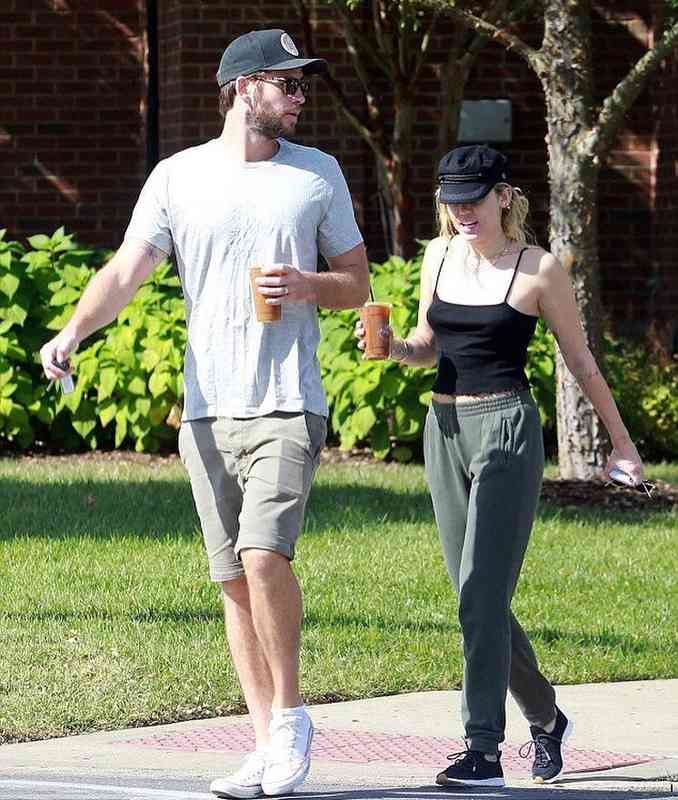 Yes, somewhere deep down inside all of us we are jealous that Cyrus gets to call this heartthrob her man, but we are utterly obsessed by how cute they are together. They do not have to have rings on their fingers to confirm their love for each other, their actions say it all. We admire how the duo does not lead the same lavish and posh lifestyle most Hollywood celebs lead, as we often just see them taking walks dressed very casually with some kind of drink in hand. Here they are spotted grabbing what looks like an iced coffee while in Nashville on August 29th.
9 Like Two Puppies In Love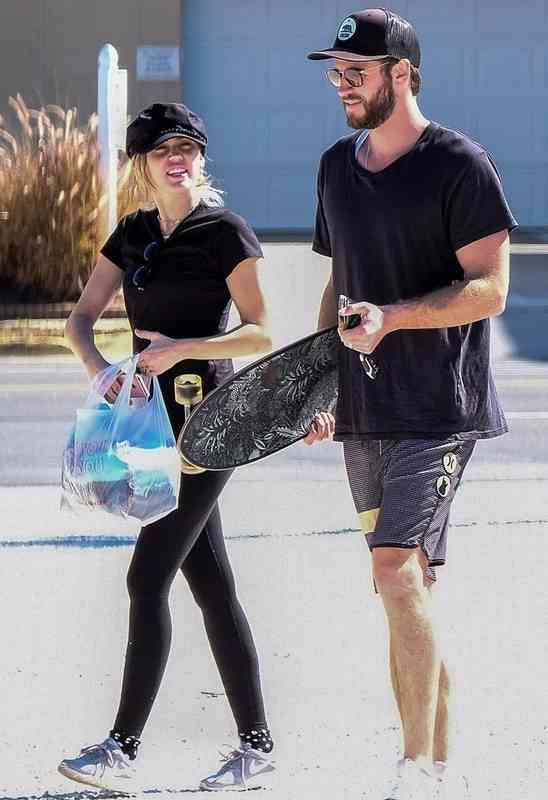 It is quite refreshing to see the couple who had a rough start still look head over heels in love with each other. They are always looking at each other with smiles and sparkling eyes, completely in awe and in love with one another. We are seriously hoping that they go the distance, we all cannot wait for them to tie the knot.
8 A Father's Day Treat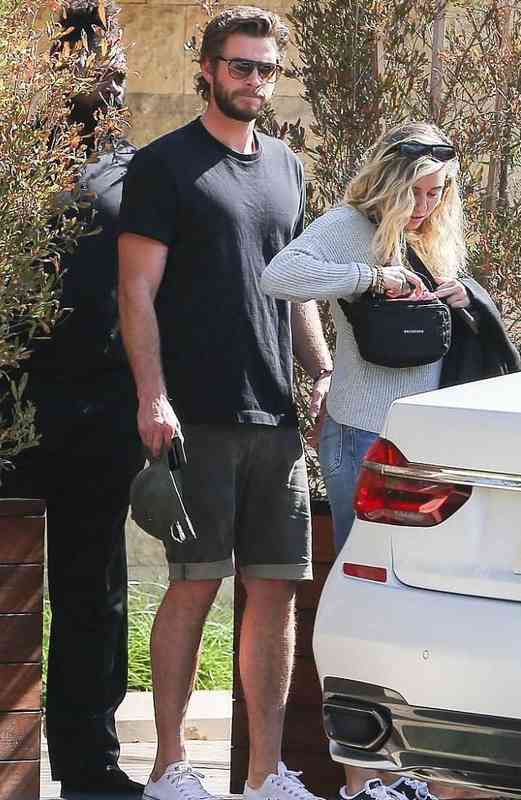 Hey Hemsworth, yes, we see you looking at us. Every time the paparazzi or someone captures a photo of them, the pair are seen as being humble and doing down-to-earth things, we never see Cyrus ruffle the feathers anymore. Instead, this photo was taken on Father's Day on June 17th in Malibu, California. We find it super sweet seeing the couple make importance of a special day, while they took the time out of their busy schedules to go to enjoy a nice lunch at the Soho House. This photo was taken upon their departure it seems.
7 Date Night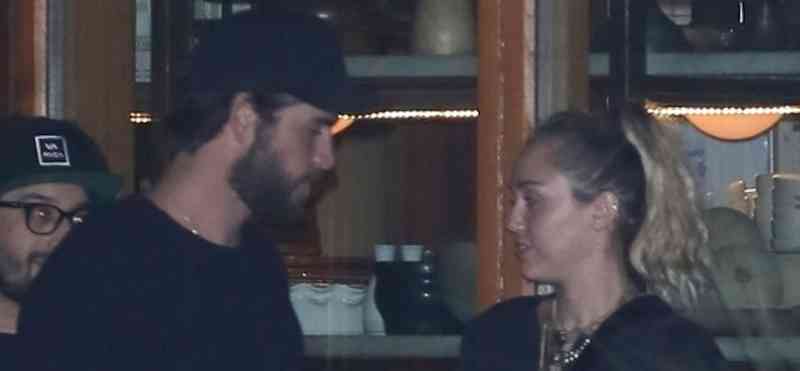 Finally, the paparazzi got a picture of the duo somewhere else besides a coffee shop or strolling with coffees in hand ― how exciting. Surprisingly, they are two celebrities who are completely casual, and do not make a big deal of going to 5-star fine dining restaurants, but they do occasionally. Here, the A-lister couple were seen making their way out of a restaurant on a Saturday night together; we guess it was date night for the stunning and fun-loving couple. Spotted at a celebrity hotspot by the ocean in Malibu, California, while they enjoyed each other's company, they also met up with friends.
6 Hemsworth On Duty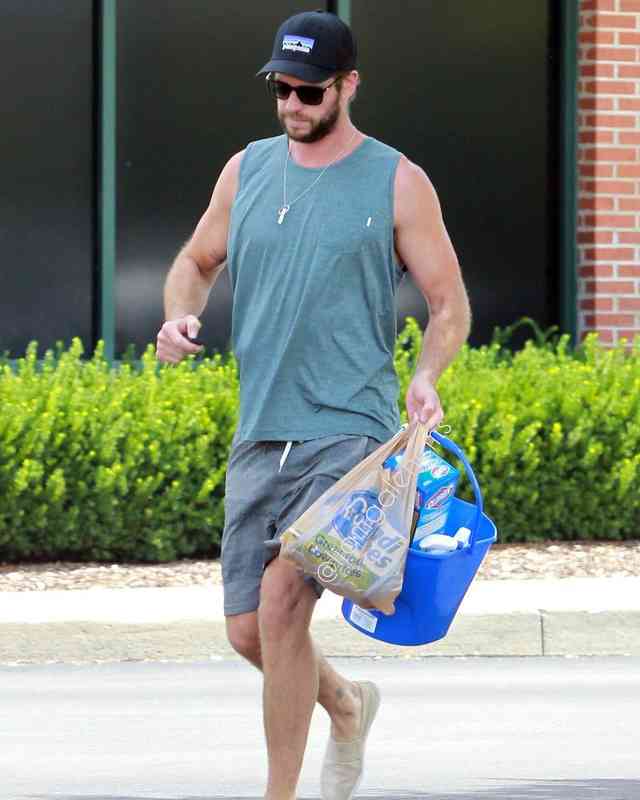 Hemsworth is so nonchalant that when we see him photographed, we often forget that he is actually a celebrity. With Hemsworth working on a movie this summer and Cyrus making improvements for herself, the two have remained pretty low-key and on the DL the entire summer long, so catching glimpses of them together was awfully rare. Also, with another photo of Hemsworth off on his own doing the groceries, it is safe to say that Cyrus probably sends him out to get the chore done. Seems like Hemsworth also had to get some cleaning done too with his blue mop bucket and cleaning products. What a man!
5 She Doesn't Match But She's Cute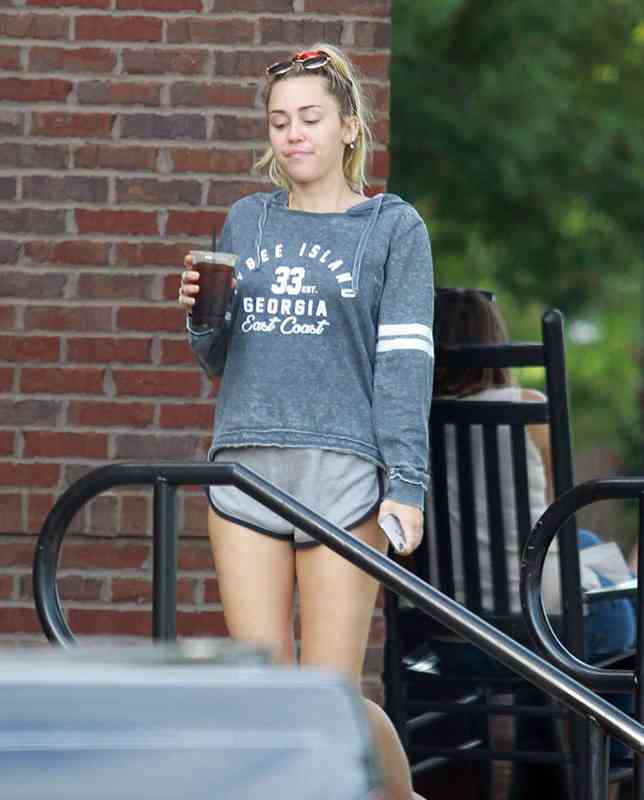 How cute is Cyrus seriously? She could be our bestie. Despite Cyrus' little phase, or big phase might we say, the Cyrus we see now is one who is just always very natural and normal. One thing we have concluded thus far with the little recent photos of the pair, is that they have been ingesting a lot of caffeine ― nothing wrong with that though. Here is a photo of the pop and country singer enjoying some downtime with her drink while out and about just a few days ago. Hemsworth was probably around somewhere planning his next prank on her.
4 We See Them Cruising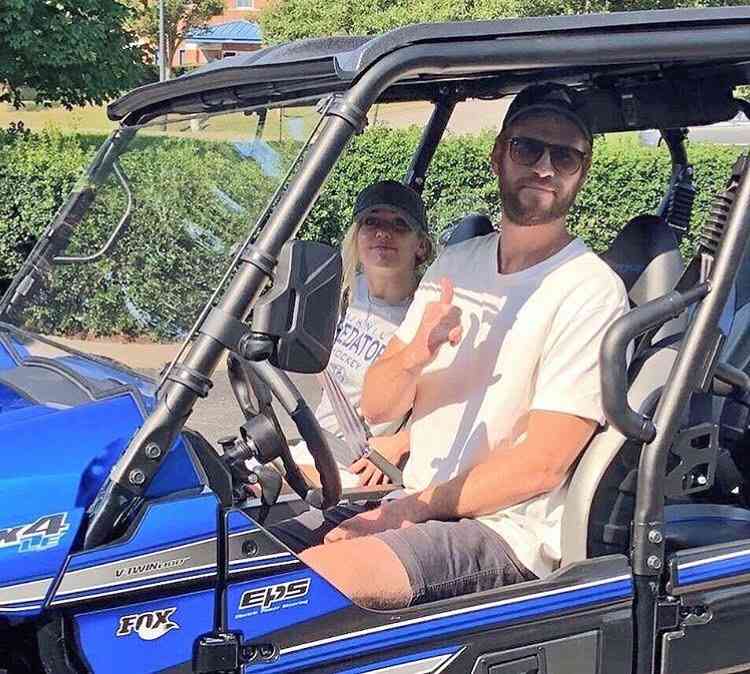 As we mentioned previously, the talented lovebirds recently took a trip together to Nashville, and they seemed to have enjoyed every little second of it. We would have like to have a video of Cyrus exploring her inner country girl, but there was no yeehaw for us. And, instead of being cowboy and cowgirl, the Hollywood couple decided to be a little more modern and cruise the city in a heavy-duty ATV. With Hemsworth behind the wheel, we are sure it was a ride full of adventure and laughs for Cyrus, and we are pretty sure he pranked her again too.
3 A Coffee Date With An Extra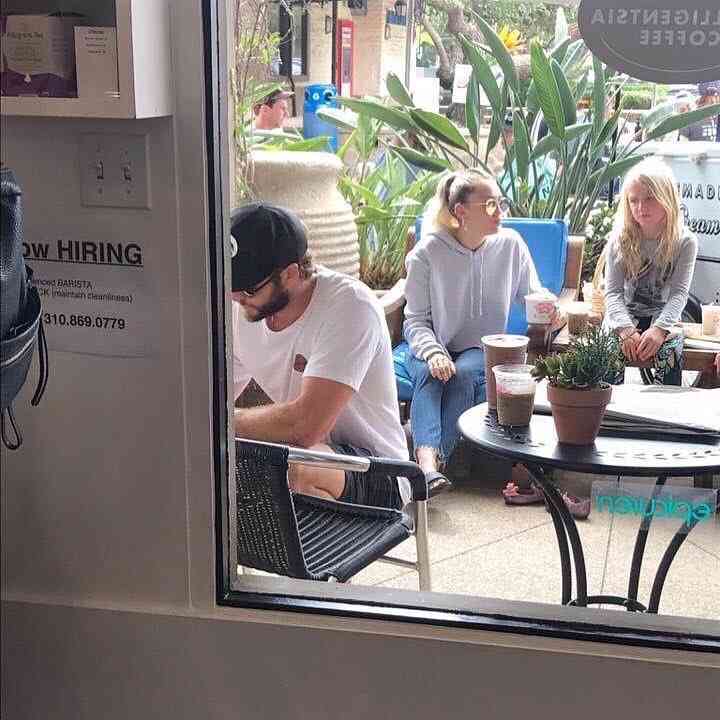 How lucky is that little girl to call Hemsworth her uncle and Cyrus her auntie? Very evidently, we want some free hugs from the Hollywood couple too. It seems like the duo cannot get enough of their tiny and intimate coffee shops, and we don't blame them, but we love how free-spirited they are together. Also, now that we have a glimpse of the duo with a child next to them, we are begging for them to just have a beautiful baby already. The lovely girl pictured in the photo is Hemsworth's niece, and though we have no clue what he is doing at the exact moment this photo was taken, we love seeing them take time for family.
2 Mama Cyrus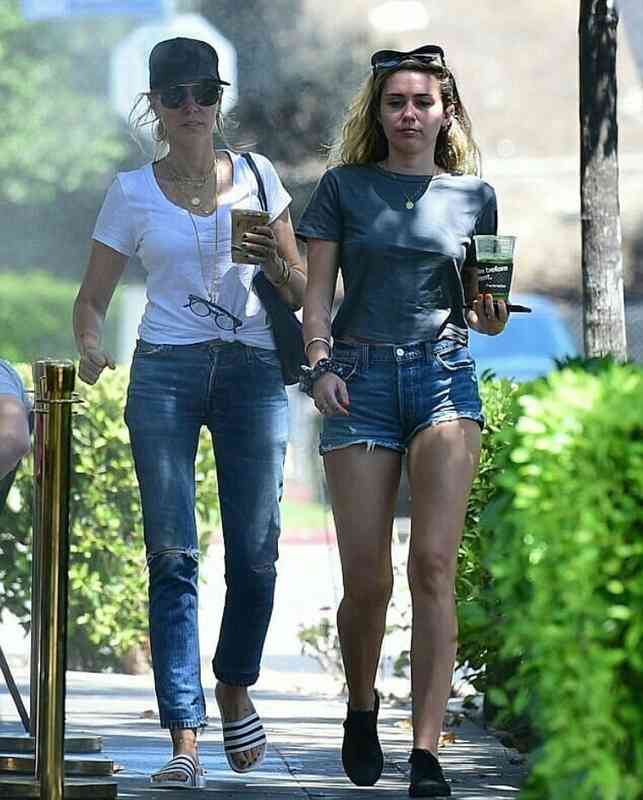 Every woman needs to spend some quality time with their mama bear, and even though Cyrus is as busy as she is, she does not forget where she comes from. We know who the precious singer's dad is, Billy Ray, but her beautiful mom Tish, is one that Cyrus is often seen spending a lot of time with. Moments like these prove that Cyrus is no longer the typical celebrity she once was; she is a lot more ordinary and is productive with her time, either by being active, spending time with her lover or her loved ones. Cyrus, you got to let us know what the green drink is, it seems like the main choice for you.
1 Not One Without The Other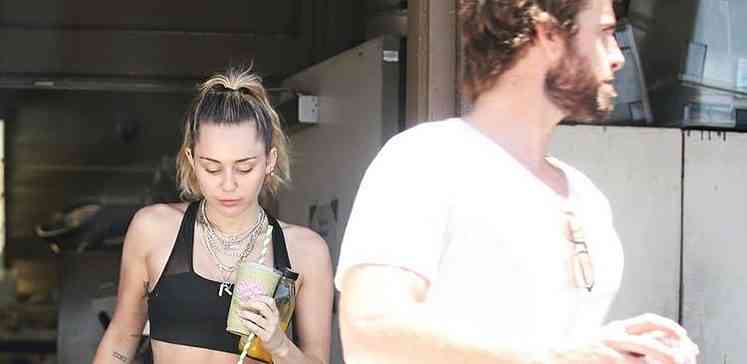 They clearly do not care for the camera, but neither would we if we were them. Also, how is it that whenever they are photographed together or separately they always seem so relaxed? Maybe we should detach from social media as Cyrus did, would help us feel a lot less stressed and we would love to look as glowing as she does. The radiant singer, songwriter, and actress was obviously ready to do some exercising with her athletic wear, showing off her torso. He is a lucky man to have, and as usual, the duo looks adorable together.