What 21 Of Our Favourite 2000s Heartthrobs Are Up To These Days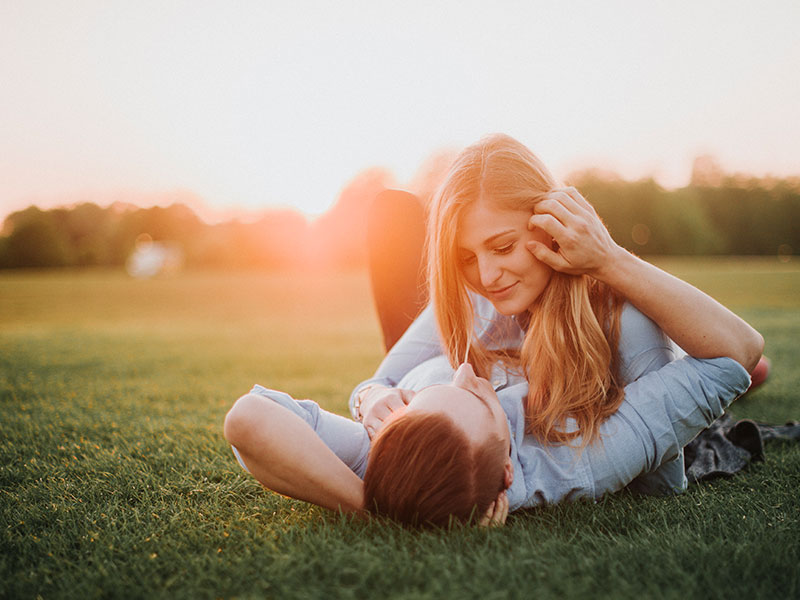 The 2000s were a great time for television and movies. Some of the all-time greatest shows were running during this time, like One Tree Hill, The O.C., Gilmore Girls, Smallville and That '70s Show. Some of the most iconic movies of our lifetime came out during those years, like Mean Girls, Twilight, A Walk to Remember, Save the Last Dance, Harold and Kumar, and of course, High School Musical.
These shows and movies introduced us to some of the hottest heartthrobs out there. Who didn't fall head over heels for Aaron Samuels? Who didn't become completely obsessed with Seth Cohen or Ryan Atwood or both? And who didn't have very strong opinions about whether Jess or Dave was a better boyfriend for Rory, or more accurately, which one we would date if we could?
We watched these shows and movies obsessively and fell completely in love with not only the characters, but the super hot actors who were portraying the characters. Some of them, like Chad Michael Murray, seemed to be in every show and every movie we loved to watch, while others, like Sean Patrick Thomas, made few appearances, each of which had a massive impact.
Some of these actors still seem to be everywhere. Their work in the 2000s led to explosive careers that have been going strong since. Some are now portraying the grown and still gorgeous-as-ever characters we have crushes on now (we're looking at you Milo Ventimiglia on This is Us!). But some seem to have disappeared into obscurity.
If you're wondering what your favourite 2000s heartthrobs are up to today, we have all the answers.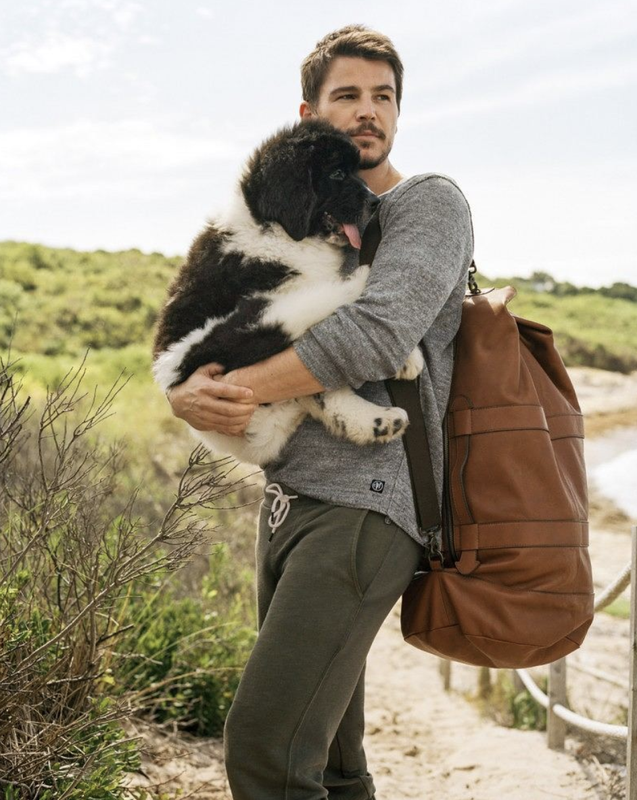 21 Josh Hartnett From Pearl Harbor, Black Hawk Down And O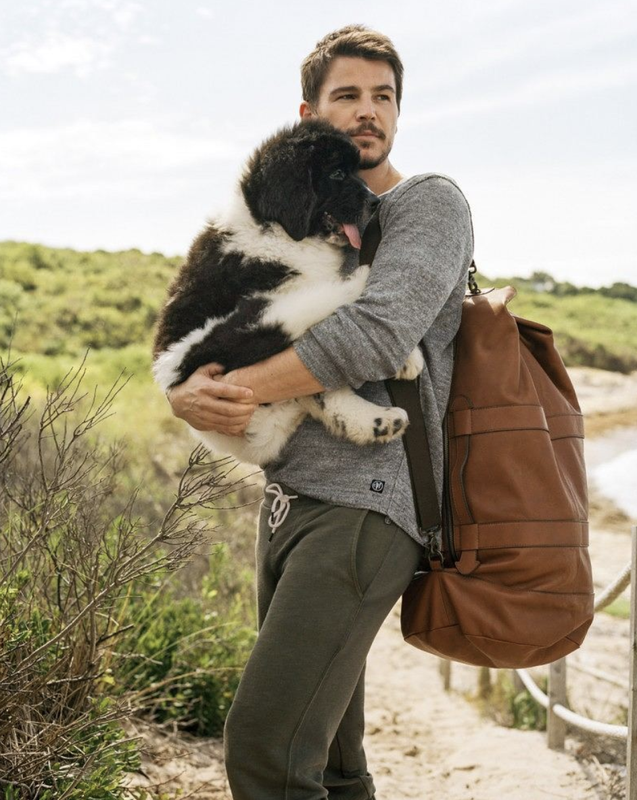 For a while it seemed like Josh Hartnett was in absolutely everything. He starred in plenty of hits in the 2000s like Pearl Harbor, Black Hawk Down, O, 40 Days and 40 Nights and the first installment of the Sin City franchise. No matter what the subject matter, we always loved to see his dark and broody face.
But, in the second decade of the 2000s, he kind of fell off the radar. Turns out, he made a conscious decision to leave Hollywood for a while because it could be, in his words, "an unhealthy environment," Huffington Post reports. So, he took a well-deserved break.
Lucky for us, he graced our screens again in 2014 in a Showtime drama. Hartnett said he's keeping his focus on smaller projects.
20 Mekhi Phifer From O And ER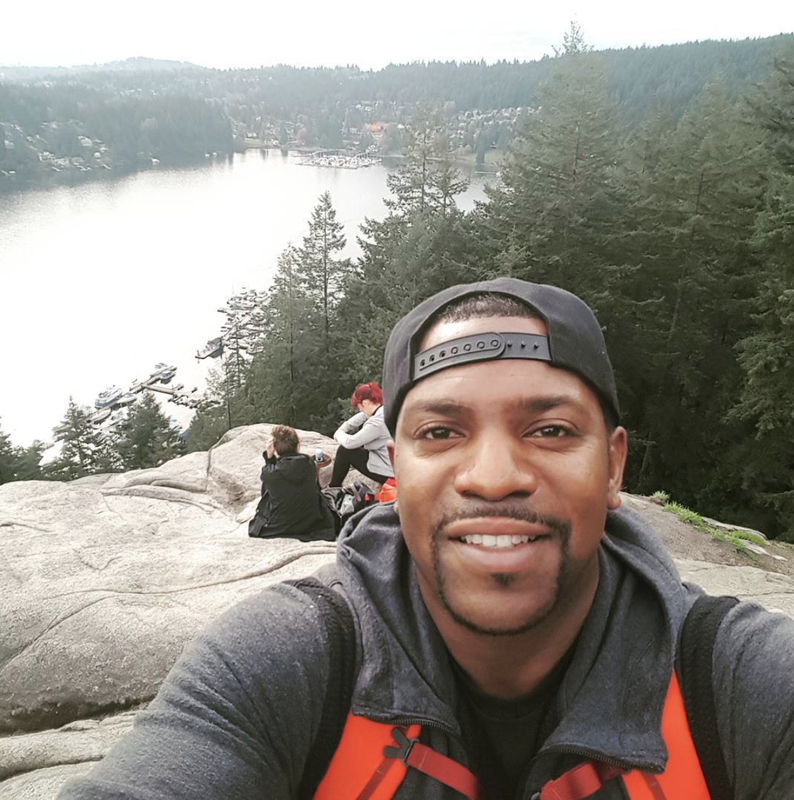 If you fell in love with Josh Hartnett in O, the adaptation of the Shakespearean classic Othello, then you probably also fell in love with Mekhi Phifer, who played the title role. Shortly after that, Phifer landed the role of Greg Pratt on ER, the most popular medical drama of the 2000s. He proved himself to be a serious talent, and a serious hottie, and none of us could take our eyes off him.
Though he wasn't always in the blockbuster hits, Phifer maintained a steady acting career all through the 2000s and 2010s. Most recently, Phifer showed up in the wildly popular movie adaptations of the Divergent series as Max, the former leader of the Dauntless faction. It was a welcome surprise to see him all grown up, and still as hot as ever.
19 Chad Michael Murray From Gilmore Girls And One Tree Hill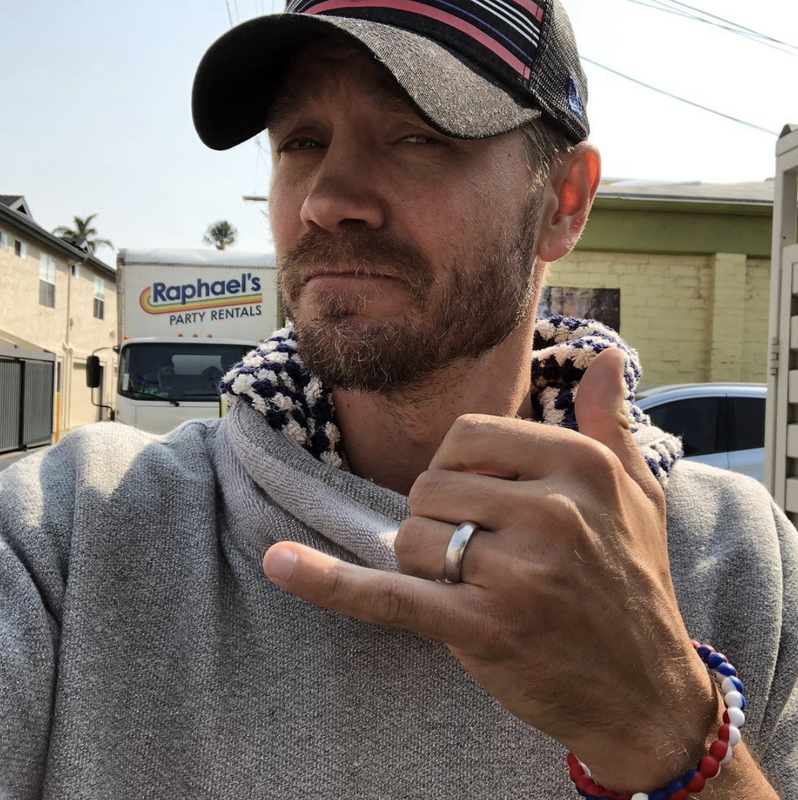 Chad Michael Murray is another star who seemed to be literally everywhere in the 2000s. Not only was he a fixture on all our favourite shows - Gilmore Girls, Dawson's Creek and One Tree Hill - but he was also in some of our favourite movies of the decade, including Freaky Friday and A Cinderella Story. His gorgeous face and bod were all over our screens, and we couldn't be happier.
Then Murray fell off our radar for a few years, which was devastating. Luckily, he returned in the second half of the 2010s with prominent roles on Scream Queens and Agent Carter. These days he's working on a couple of television shows and an upcoming horror film. Hopefully we'll get to behold his glory more often in the near future.
18 Wilmer Valderrama From That '70s Show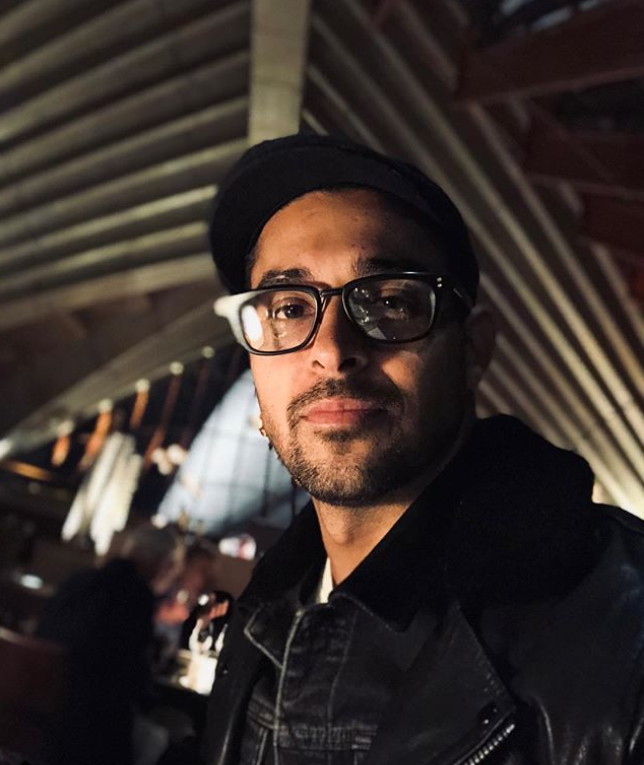 When it comes to iconic sitcoms, the 90s had Friends and the 2000s had That '70s Show.
Though the show was about a time when our parents were growing up, the foibles of being a teen trapped in a high school world are so relatable that the time period of the show didn't matter.
Of course, one of the best things about the show was Fez, the foreign exchange student played by fresh-faced and gorgeous Wilmer Valderrama. Though Fez was awkward and sometimes a creep, his antics were so endearing that we definitely fell in love. The accent didn't hurt, either.
Valderrama is another star whose career has remained strong and steady since he broke onto the Hollywood scene. He's starred in a number of films, including some documentaries that he's helped produce, and his list of TV credits is about a mile long, including a recurring role on the popular crime show NCIS. So, we get to see his amazing face and hear that beautiful accent as much as we want and that's a blessing.
17 Ashton Kutcher From That '70s Show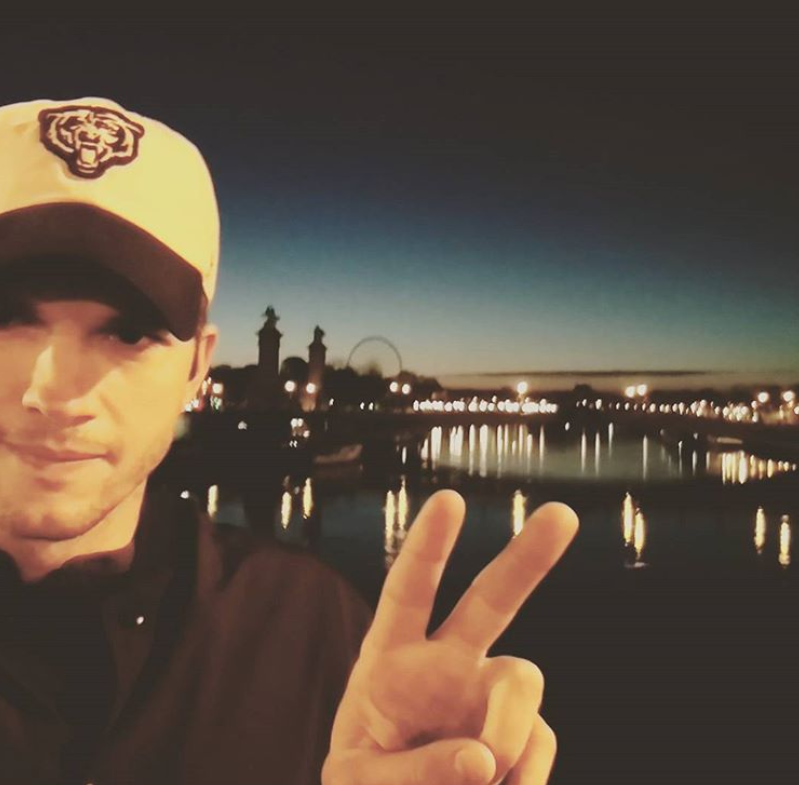 And, of course, we can't talk about That '70s Show without talking about the show's self-proclaimed heartthrob Kelso, played by the incomparable Ashton Kutcher. Even though Kelso was kind of dumb and kind of a jerk, he was still really pretty and his good intentions made him irresistible.
Our love of Ashton Kutcher went way beyond Kelso. We also loved him while he Punk'd other celebs, and in a plethora of movies he starred in during the 2000s. He was a busy guy, starring in at least one if not two movies every year for a while.
He graced our TV screens again regularly starting in 2011, when he took over Charlie Sheen's role on Two and a Half Men, and again in 2016 when he was cast in the show The Ranch.
Much to our delight, he was also in the spotlight for his relationship with former That '70s Show co-star Mila Kunis. They started dating in 2012, had their first child together in 2014, and finally married in 2015. Our dream come true!
16 Sean Patrick Thomas From Save The Last Dance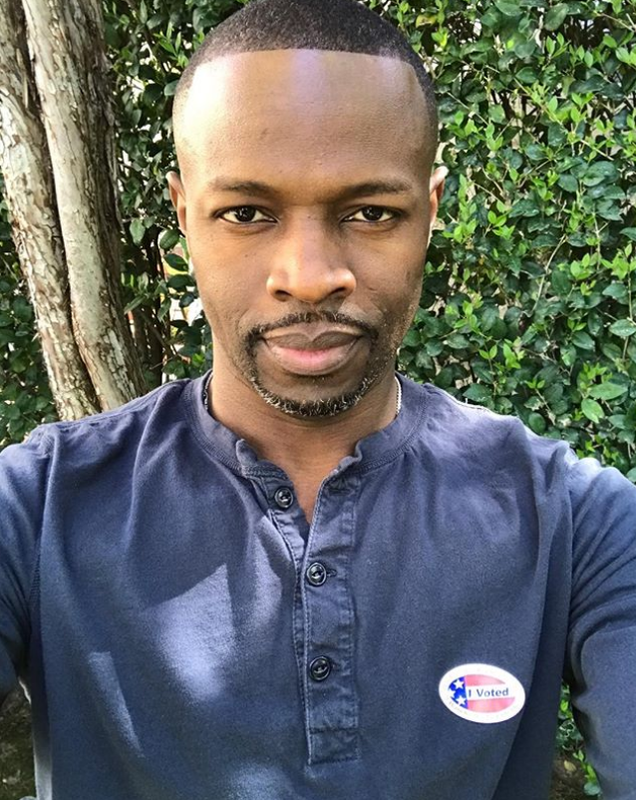 One of the women we couldn't get enough of in the late 90s and early 2000s was Julia Stiles. You probably watched pretty much everything she was in, which meant you definitely watched the masterpiece Save the Last Dance. And, of course, fell madly in love with Sean Patrick Thomas. I mean, that face! That bod! Those dance moves! He was pretty much the definition of a heartthrob.
Unfortunately, Sean Patrick Thomas's gorgeousness didn't show up as often as we would have liked. He's had a few recurring roles on some TV shows like The District and American Horror Story: Asylum, but other than that he hasn't really been on screen lately. Might be because he has an equally gorgeous wife and two adorable kids at home. Being a good dad is sexy AF too.
15 Adam Brody From Gilmore Girls And The O.C.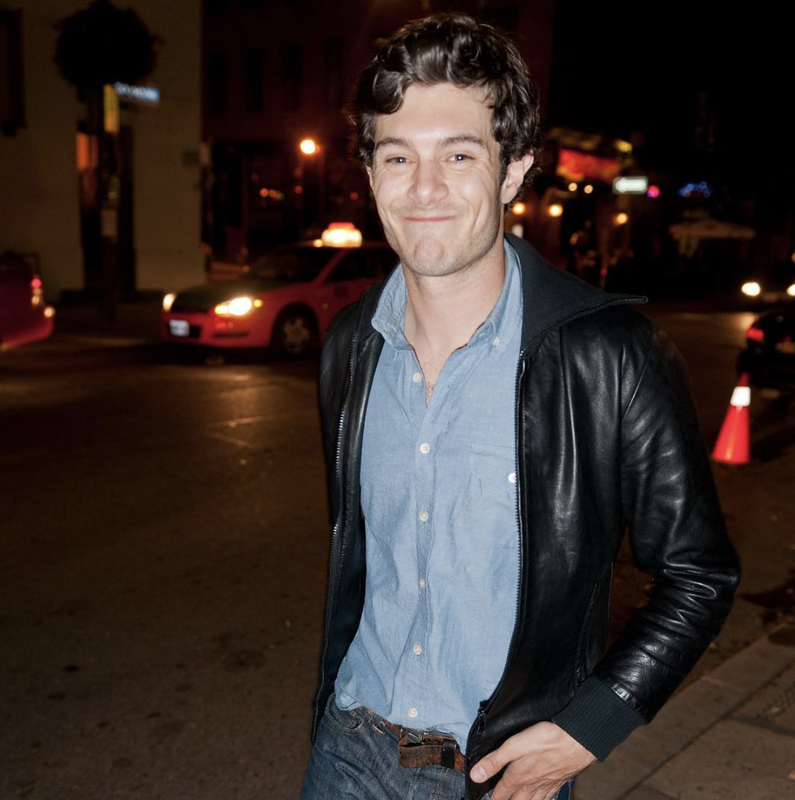 Oh, Adam Brody. The early 2000s love of our lives. Brody started out the 2000s strong with a bunch of recurring TV roles, but he probably didn't catch your eye until he started playing Dave Rygalski, Rory's boyfriend on Gilmore Girls. That same year he landed his iconic role as Seth Cohen on The O.C. and our love for him was solidified.
Since the O.C. wrapped, Brody has been focusing his attention on film. He landed a few high-profile roles in some horror films, most recognizably Jennifer's Body and Scream 4, as well as some major roles in some more indie films.
Today he's married to Gossip Girl star Leighton Meester (sorry ladies!) and he's the star and producer in a show called StartUp.
14 Dev Patel From Slumdog Millionaire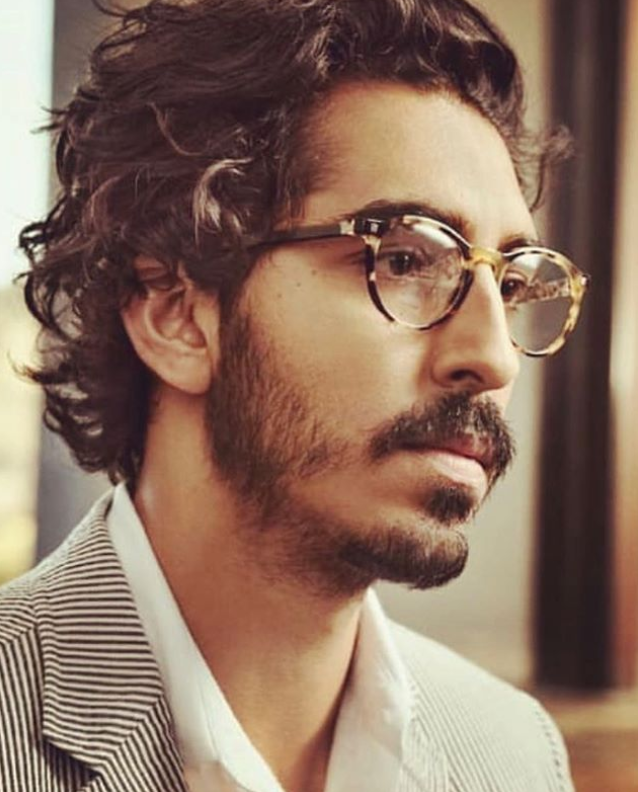 This Slumdog Millionaire was a late addition to the list of heartthrobs of the 2000s. If you were a fan of the British teen drama Skins then you were early to the Dev Patel lovefest. But more likely than not, you weren't aware of his angelic face and sultry accent until Slumdog Millionaire came out in 2008.
After his cinematic debut, Patel's career exploded and we were lucky enough to see his beauty everywhere. He was in at least one movie a year almost every year of the late 2000s and early 2010s, then he landed a recurring role on the HBO masterpiece, The Newsroom. He met with Oscar buzz again for the 2016 film Lion and has been grinding hard the past couple of years on three more movies, two of which came out this year, and one which will premiere in 2019.
13 Tom Welling From Smallville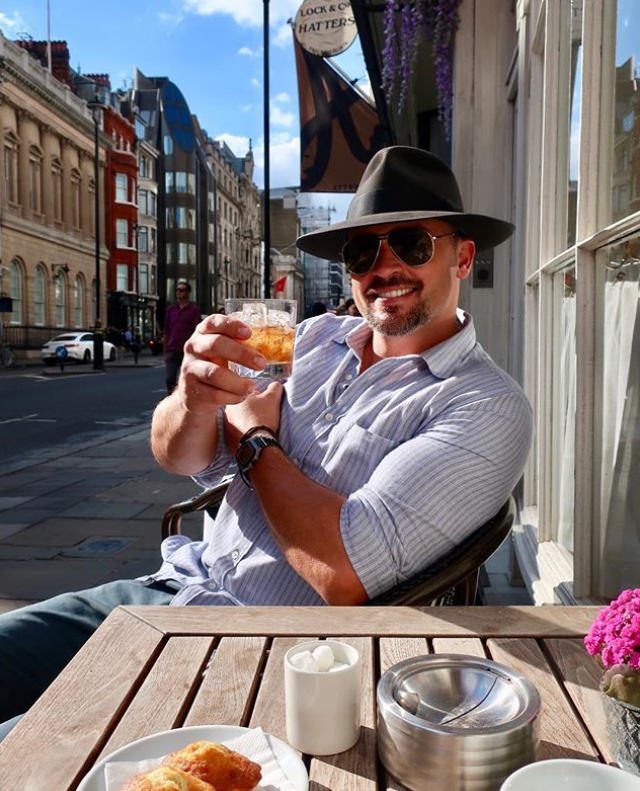 This Superman flew into our hearts on the show Smallville, which documented the teen years of none other than Superman. He played Clark Kent/Superman for over a decade, and during that time also became a director and executive producer on the show.
After Smallville wrapped up, Welling dropped off the radar for a while. He took a couple of movie roles, but other than that he was pretty much a ghost in Hollywood.
Just when we thought we might never see his handsome, rugged features on TV again, he popped back up on the show Lucifer, which premiered in 2016. He's got a major role on that show, which has been picked up for a fourth season.
12 John Cho From Harold And Kumar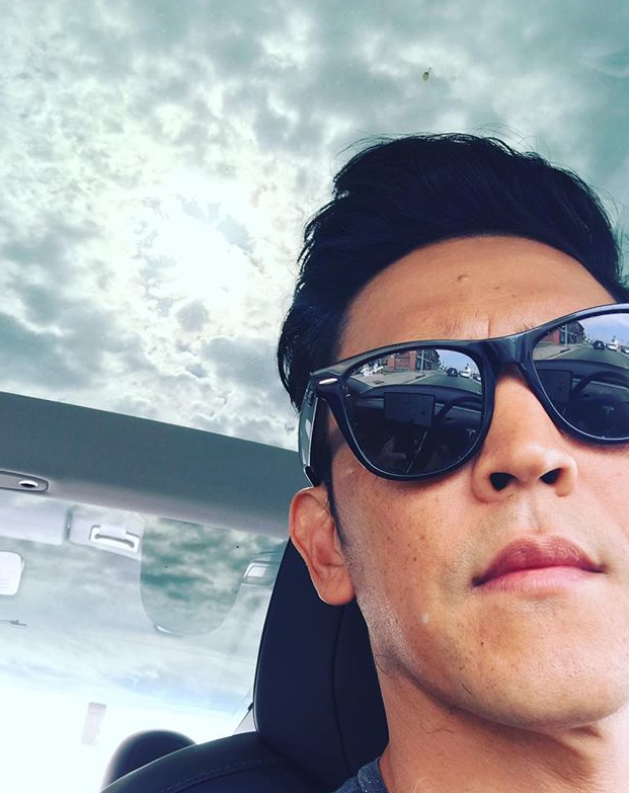 Like so many of the superstars of the early 2000s, John Cho got his start in the American Pie franchise. But he really got our attention when he was cast as Harold Lee in the Harold and Kumar franchise. The movies were pretty dumb, but they were entertaining AF and let's be honest, we all loved them, and John Cho's gorgeousness was definitely a key reason why.
Though he's continued his role as Harold Lee for over a decade now, Cho has also taken on some more grown-up roles, most notably that of Hikaru Sulu in the Star Trek reboot that started in 2009.
Cho has been cast in a long list of movies and television shows since his rise to fame, making him one of the most active and still relevant of the 2000s heartthrobs.
11 Shane West From A Walk To Remember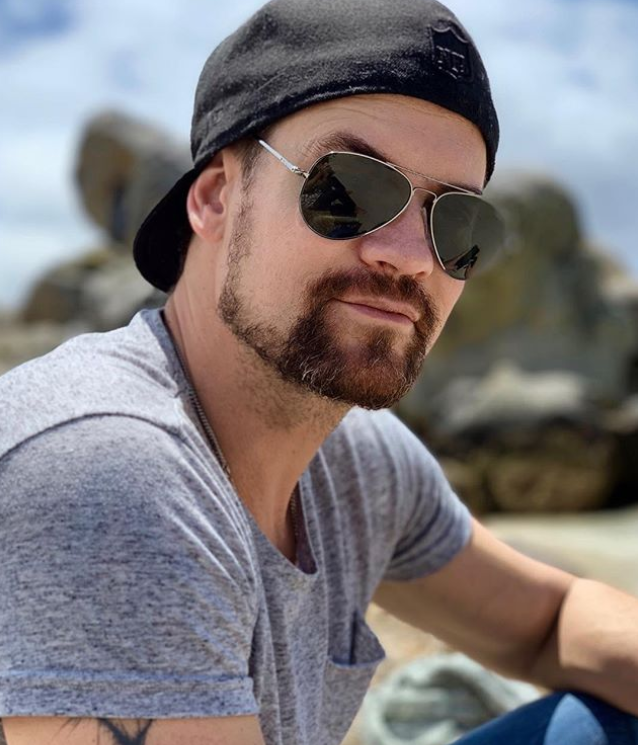 Were you even a teen or tween girl in the 2000s if you didn't love A Walk to Remember, the film adaptation of the Nicholas Sparks book starring Shane West and Mandy Moore? Probably not. Also, a film starring Shane West and Mandy Moore is probably the most 2000s thing ever. Shane West's dreamy depiction of Landon, the bad boy turned good for love, became the romantic ideal of the 2000s.
Shortly after that, West landed a recurring role on ER alongside Mekhi Phifer, and for a glorious five years we got to see him almost every week. After his role on ER ended, he scored a major role on the show Nikita and when that wrapped up he got a recurring role on the show Salem.
Though he hasn't been as mainstream as some of the other heartthrobs of the 2000s, West definitely hasn't had trouble getting work, and we haven't had trouble getting our Shane West fix.
10 Jesse Metcalfe From Desperate Housewives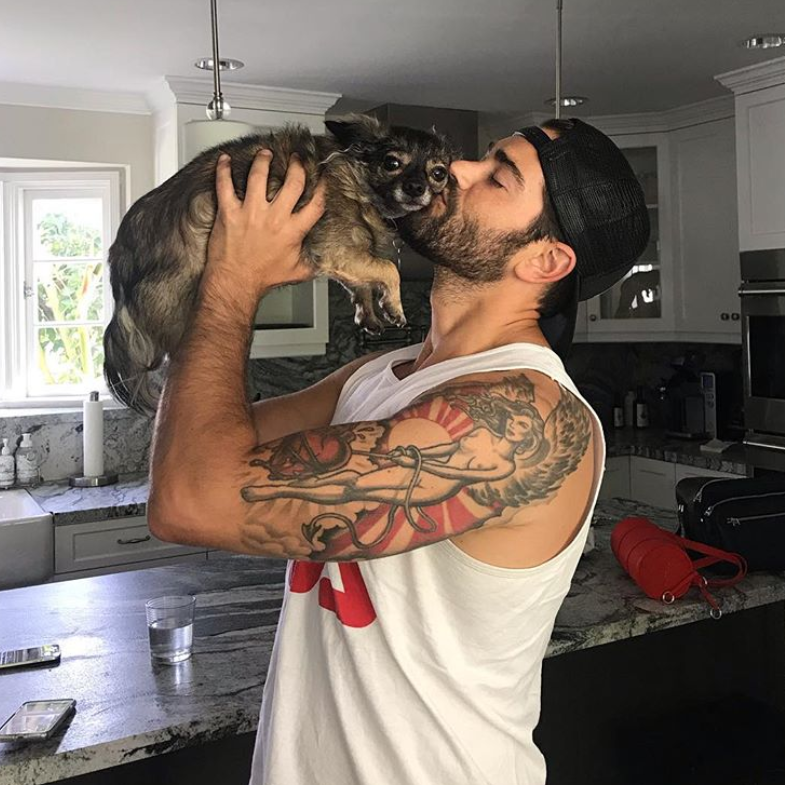 If your mom or Grandma loved her "stories," which is what my Grandma always called soap operas, then maybe you were first exposed to the gorgeous Jesse Metcalfe on the soap Passions. But more likely, you didn't become aware of his glory until the show Desperate Housewives hit the air in 2004. Every single one of us wished Metcalfe could be our pool boy, so he could be shirtless in our backyard as often as possible.
Our love of Metcalfe only increased when he starred in the super popular teen drama John Tucker Must Die in 2006. Since then, he's had a few recurring roles in some TV shows, but he hasn't really been in the spotlight for a while now. His last network TV role was on the show Dallas, which ended its short run in 2014. Hopefully we get to see him a little more often in the near future!
9 Ben McKenzie From The O.C.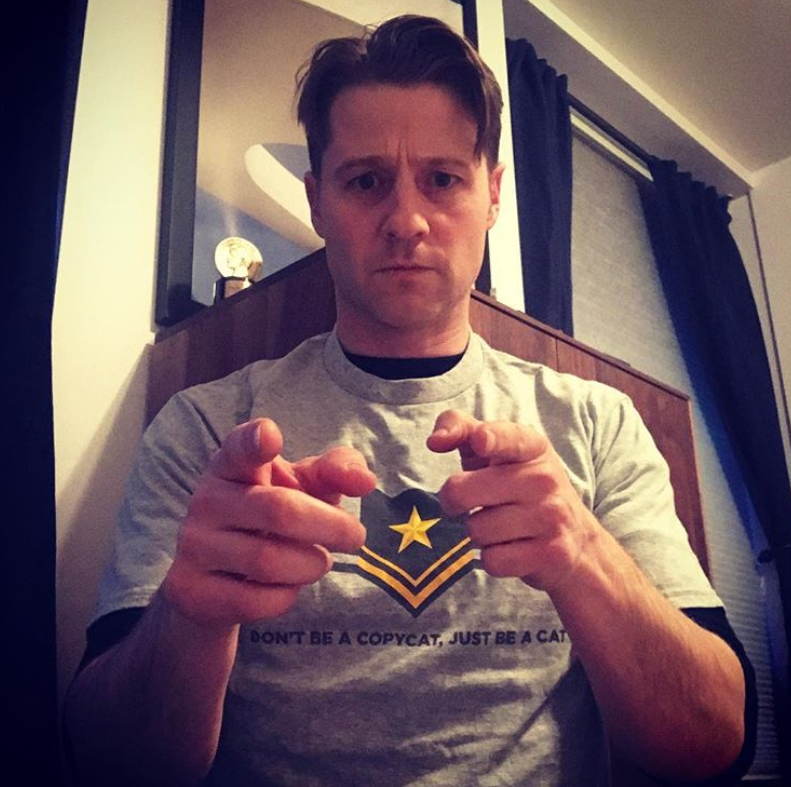 Another O.C. alum on the list! McKenzie stole our hearts as Ryan Atwood, a broody and troubled teen who the Cohen family took in on the O.C.
If you still have a soft spot for redeemable bad boys, it can probably be traced to McKenzie's portrayal of Ryan. Who didn't want to save him?
Since the O.C., McKenzie has done a pretty good job of landing leading roles on the silver screen. After the O.C. finished up, he spent the next four years playing a cop on the crime drama Southland.
In 2014 he landed the role that's kept him in the headlines - Detective Gordan on the TV reimagining of Batman's origin story, Gotham. Luckily for us, we get to see him pretty regularly as he battles Gotham's bad guys, sometimes blurring the lines between good and evil. Seems like he's got a talent for being a bad boy, and we love it.
8 Taylor Lautner From Twilight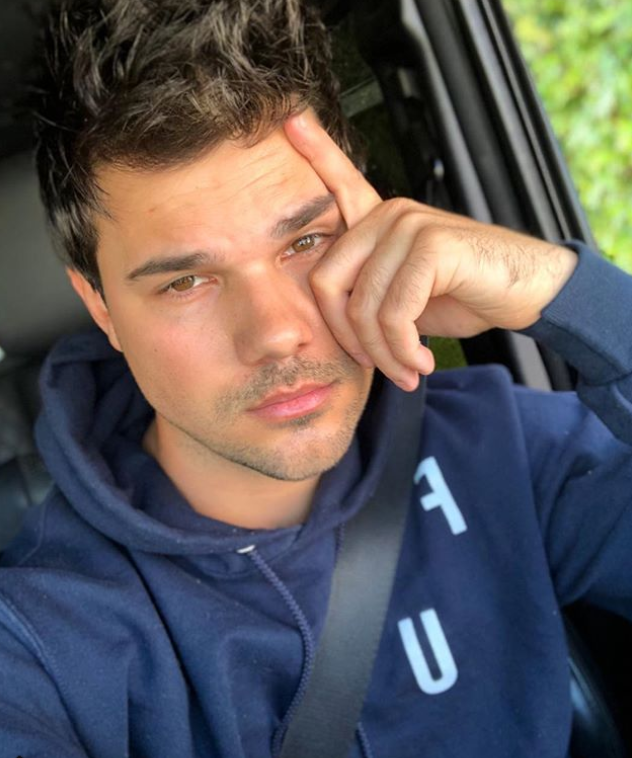 I'm going to go out on a limb here and say that as a person who came of age in the 2000s, you probably have a very strong opinion about team Edward vs. team Jacob in Twilight. But even if you were team Edward, you probably couldn't help having a major crush on Jacob, played by Taylor Lautner. I mean, those abs!
Though you probably didn't know Taylor Lautner existed before Twilight, he actually already had a pretty solid career in movies and television, which he has maintained since the Twilight series ended. Since 2014 he's been part of the main cast of a British sitcom called Cuckoo, and in 2016 he graced American TV screens again with his main role in Scream Queens, alongside none other than Chad Michael Murray.
Since 2016 we haven't really seen Lautner at all, which is a shame, but hopefully he's working on some awesome project and we'll get to see his magnificent abs again soon.
7 Jesse Bradford From Bring It On And Swimfan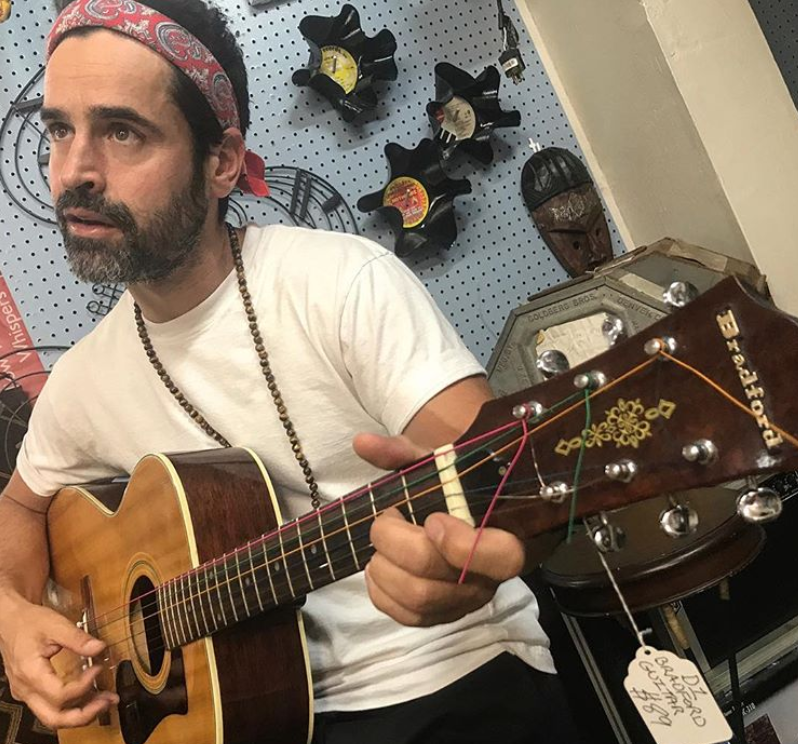 Jesse Bradford was actually a pretty big hit in Hollywood way before the 2000s. He was a child actor in plenty of movies in the early 90s, but it wasn't really until he came of age in the late 90s and early 2000s that he achieved heartthrob status. He first came to our attention as one of the sexiest guys in Hollywood in 2000 when Bring it On came out. Just a couple of years later he reappeared in the suspense filled thriller Swimfan, and let's just say seeing him in a bathing suit was a gift.
Though he continued to land pretty regular movie roles, none of them were huge in the way his first two major hits were. But he hasn't disappeared. The truth is, as Bustle points out, you might not have heard much about him because he's been choosing different roles from those in teen movies. For example, in 2008 he starred in a George W. Bush biopic called W. 
6 Orlando Bloom From Lord Of The Rings And Pirates Of The Caribbean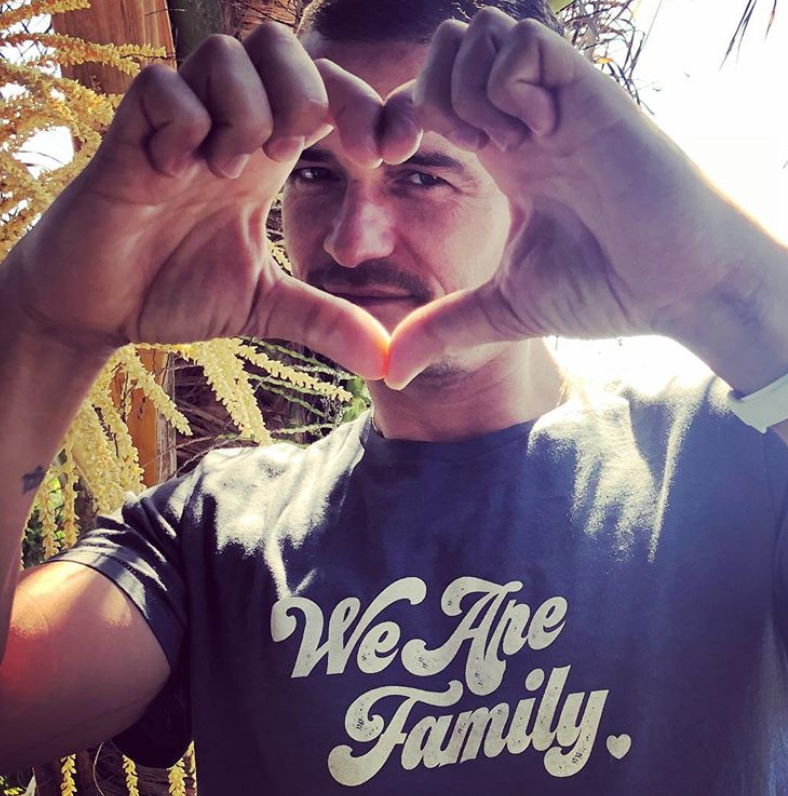 Even if you aren't a fan of the fantasy genre, you probably went to see Lord of the Rings just to gaze at Orlando Bloom's sexiness for hours on end.
His role as the elf Legolas did wonders for making what used to be nerd-only material mainstream.
And of course, we all became fans of pirates in the 2000s after seeing his portrayal of Will Turner, the swordsmith turned pirate in the Pirates of the Caribbean franchise.
Since these iconic roles, Bloom has gotten plenty of work in Hollywood, but most of it hasn't been on big budget or Blockbuster-movie level. And unfortunately, the few movies he did that got a lot of attention ended up being failures in the eyes of the critics, who were unnecessarily harsh to Bloom in their reviews. As a result, Bloom has pretty much fallen out of favour in Hollywood and therefore fallen off the face of the Earth.
Luckily, he has a new series coming out on Amazon in 2019. Hopefully it'll give him the boost he needs so we can see him all the time, like we did in the 2000s.
5 Milo Ventimiglia From Gilmore Girls And Heroes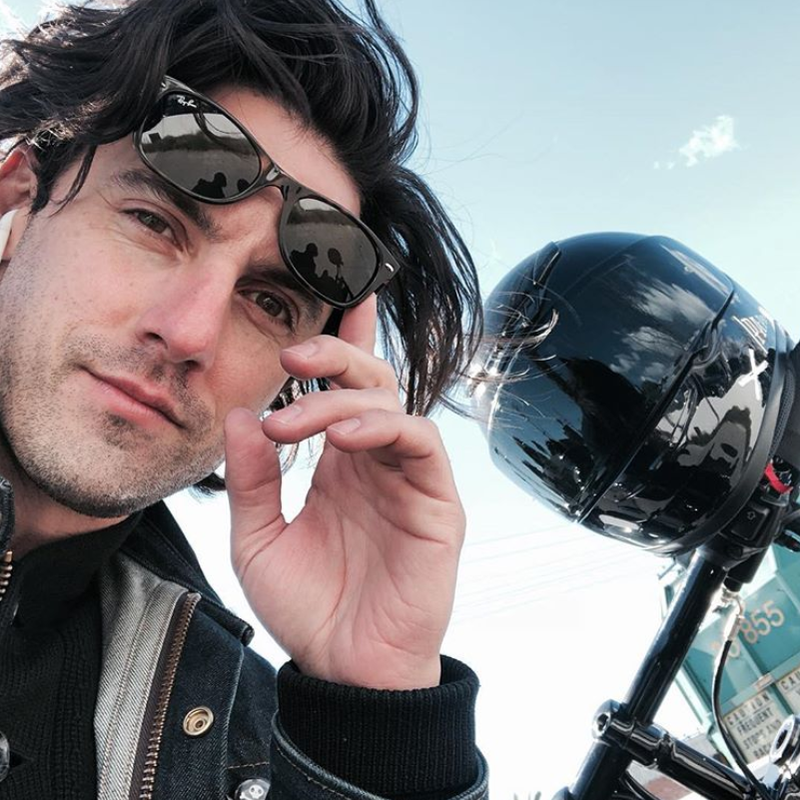 Though Milo Ventimiglia was already pretty successful in Hollywood before the 2000s, he didn't really achieve heartthrob status until he showed up in the second season of Gilmore Girls as Jess Mariano. Even if you thought Dave was a better boyfriend than Jess, or the boyfriend you'd rather have, you couldn't deny that Jess was hot as Miami in summer.
Shortly after his run on Gilmore Girls ended, Ventimiglia was cast in the TV phenomenon Heroes. What's even hotter than Ventimiglia himself? Ventimiglia with superpowers saving the world!
Ventimiglia's success hasn't slowed down since the 2000s. He's landed multiple roles in mainstream movies and tons of recurring TV shows, including his current role on the show we're all addicted to, This is Us.
4 Wentworth Miller From Prison Break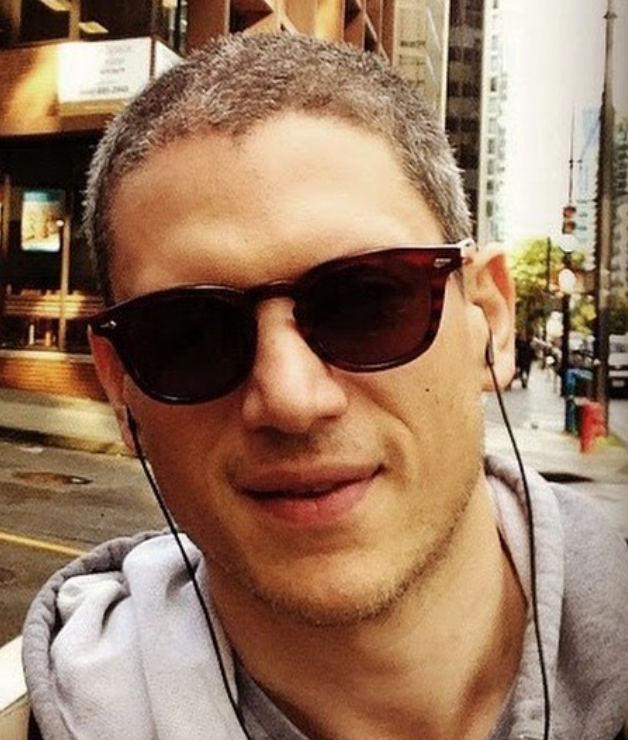 When we first saw Wentworth Miller in the hit show Prison Break we all had thoughts about the number of laws we'd be willing to break in order to get some face time with him! Unfortunately, shortly after Prison Break ended in 2009, Wentworth Miller virtually disappeared.
"I took a break from acting because I was burned out," the actor said, according to The Daily Beast. "And I think I needed a moment-several moments-to breathe and get my figurative house in order. And that took some realigning, some reprioritizing. Some growing up. All of which was best done in private, away from the cameras."
When a hurtful meme about the actor's weight gain appeared in 2016, we got some more insight into where Miller had been all these years. The actor revealed that he had dealt with crippling depression and suicidal ideation for years, MTV reports.
Luckily, the actor seems to be doing much better these days. He's returned to the silver screen with a reboot of Prison Break and has a leading role in the TV series The Flash. So now he's a superhero onscreen and offscreen for having the courage to speak about his mental health.
3 Jonathan Bennett From Mean Girls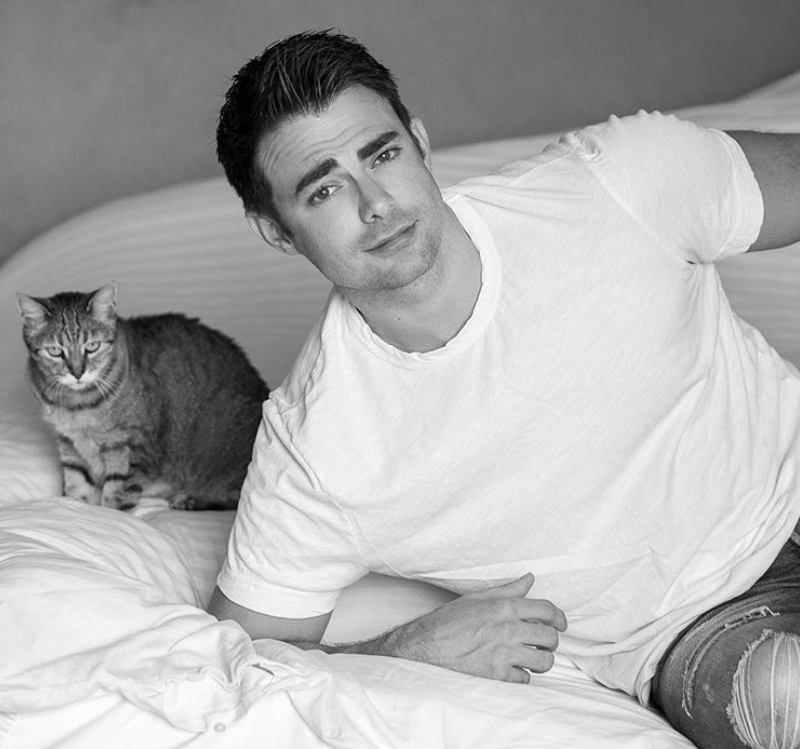 Mean Girls is one of the most iconic movies of the 2000s, which makes Aaron Samuels, played by Jonathan Bennett, one of the most iconic heartthrobs. Bennett has had several movie roles since then, but none that hold a candle to Mean Girls, and certainly none that got that kind of attention.
These days he's the host of Cake Wars and still does some other acting here and there, mostly small television roles and some indie movies, but Bennett has actually found another passion that takes up his time.
Last we heard, Bennett was a spin instructor in L.A., as Buzzfeed reports!
2 Zac Efron From High School Musical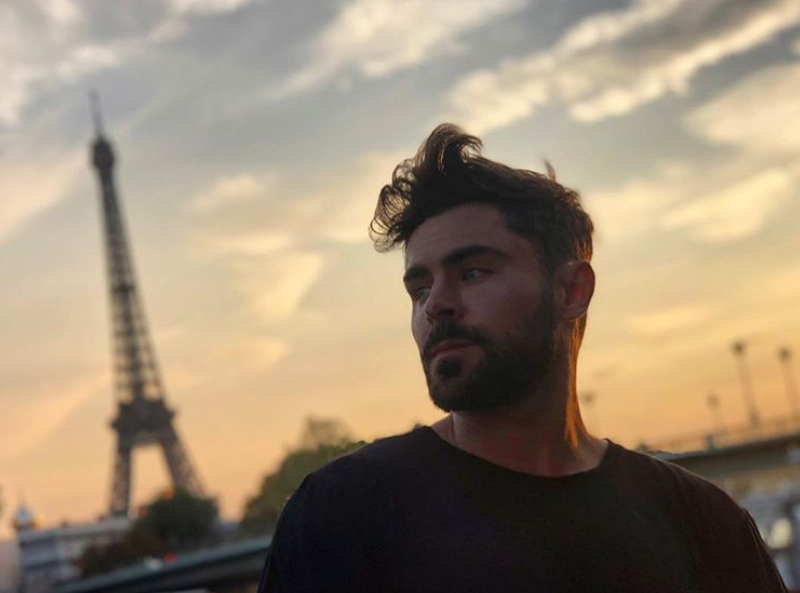 Who didn't fall in love with Troy Bolton in High School Musical? I mean, a basketball star who can also sing and is willing to break stereotypes and convention to win the girl he loves is pretty much perfection! Zac Efron, who stole our hearts in this role, had been acting for a bit before High School Musical, but he didn't achieve major heartthrob status until he sang his way into our hearts.
Since his breakout performance he's landed a ton of roles, both in movies and on television. Some hits include The Greatest Showman and Hairspray. His face is still pretty much everywhere and we're definitely not complaining. We're also not complaining about the fact that he's graduated from teen heartthrob to more grown-up and regular actor, proving he's more than just a pretty face.
1 Joseph Gordon-Levitt From 10 Things I Hate About You And 500 Days Of Summer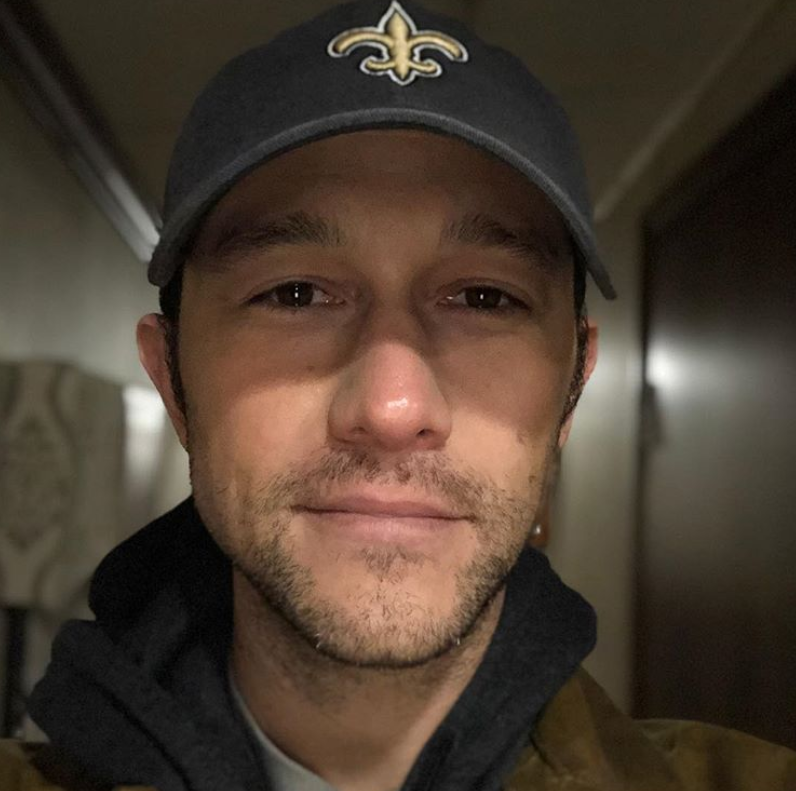 Joseph Gordon Levitt was already a heartthrob when the 2000s started. Maybe you fell in love with him as Tommy Solomon on 3rd Rock from the Sun. If not, you definitely fell in love with him as Cameron James in 10 Things I Hate About You, the stellar screen adaptation of Shakespeare's Taming of the Shrew.
His heartthrob status definitely didn't fade after that. His role as Tom Hansen in 500 Days of Summer and all the roles in between made him a solid contender for sexiest heartthrob of the 2000s. With major roles in movies like Inception and The Dark Knight Rises, Gordon-Levitt's heartthrob status persists to this day.
References: Huffington Post, Bustle, The Daily Beat, MTV, Buzzfeed