We Will Never Forget Sarah Marshall 10 Years Later-The Cast Then And Now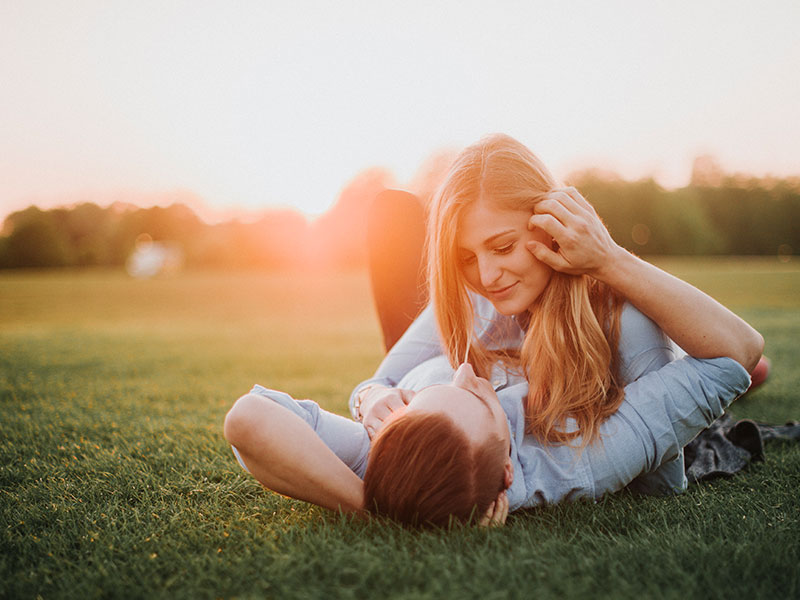 It is hard to believe that Forgetting Sarah Marshall came out an entire decade ago. It has been ten years since we watched Jason Segel's character try to forget Kristen Bell after a miserable, heart-wrenching break-up. Being the comedic great that it was, naturally he had to run into her with her new boyfriend, played by Russell Brand. It was the ultimate comeback story for Segel's character-who finds comfort in Mila Kunis-while Bell and Brand are not exactly as perfect as they'd like to be. Drama ensues between all of the characters, but Segel and Kunis get their happy ending during the last moments of the film.
What are these stars up to today? Some of the stars went on to further their careers, while others may have fallen off the map a bit. Considering the wild nature of this film, some of the paths that these actors and actresses have taken may be surprising. That is Hollywood for you. You never know what a celebrity's next move may be. Find out what the past decade has brought to the stars of this funny film. We can still dream about a Forgetting Sarah Marshall sequel, right?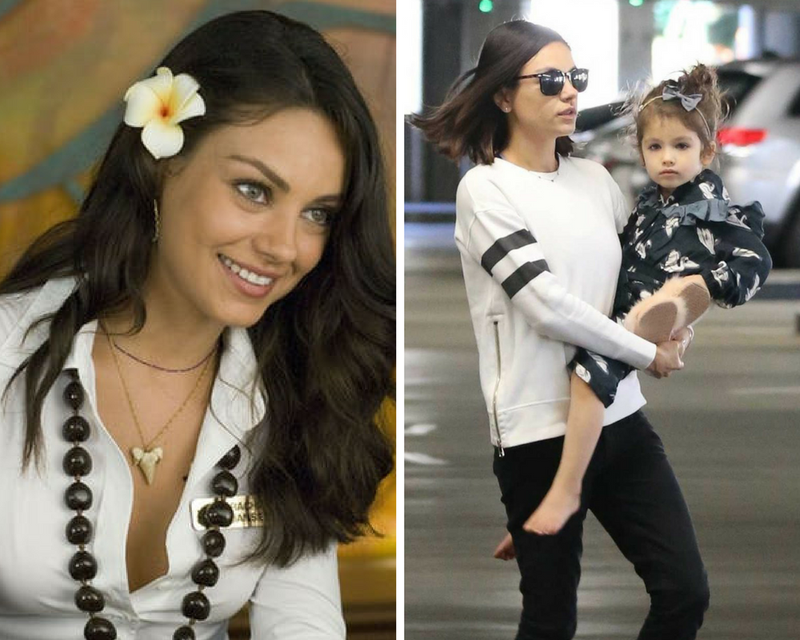 15 Mila Kunis Is Now A Mom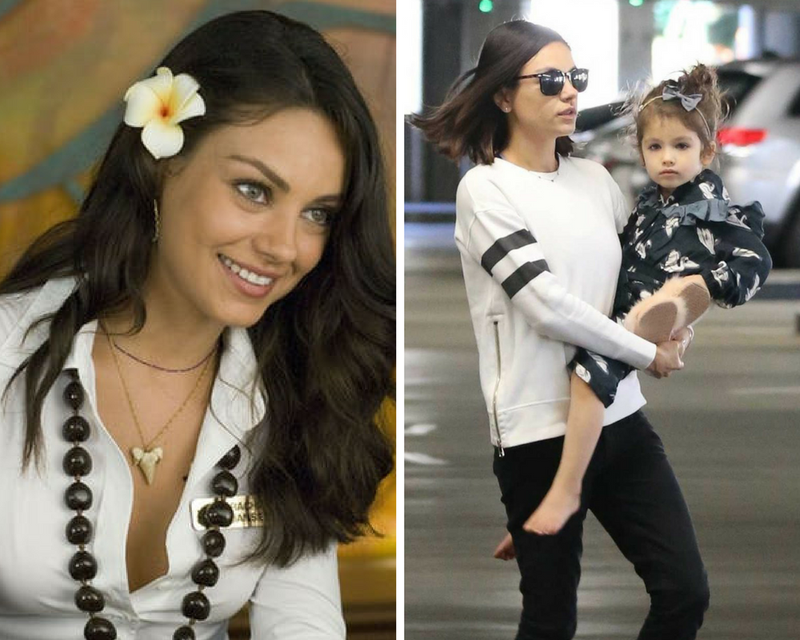 According to IMDB, Mila Kunis played Rachel Jansen-Jason Segel's love interest in Hawaii. She was there trying to help him get over Sarah Marshall. As always, her character was a little bit sassy and was easy to fall for. Fast-forward a decade, now Mila Kunis is a wife and a mother of two.
Kunis told People Magazine that she never wanted to get married. She and Ashton Kutcher woke up one day and decided that they changed their mind on their view of marriage and got married the next day.
Kunis and Kutcher have had two children. They have a daughter named Wyatt and a son named Dimitri. Kunis also continues to act in comedic films such as Bad Moms. Kunis proves to be a powerhouse in every element of life.
14 Kristen Bell's Love Is An Open Door Now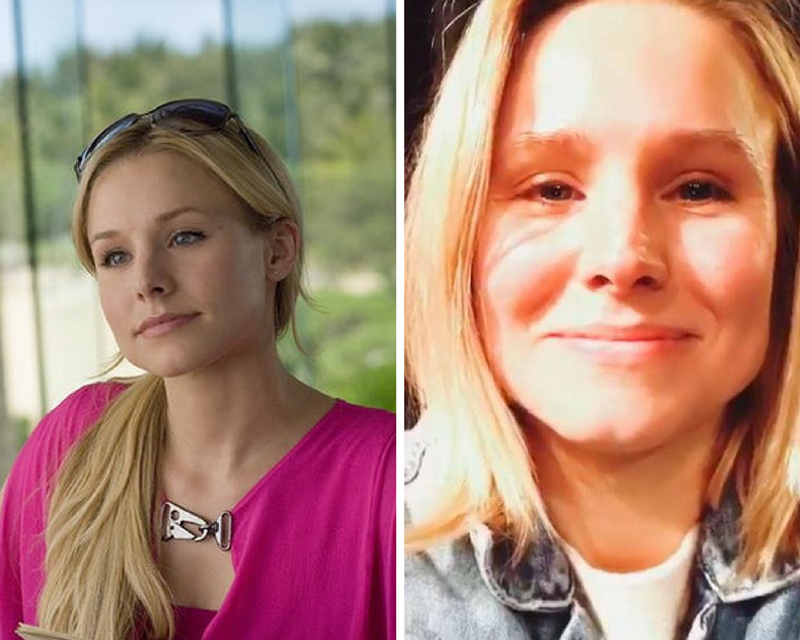 As per IMDB, Kristen Bll played the notorious Sarah Marshall. In the film, she was a television actress with a big ego. She left an impact on her ex, which is why the entire movie is about forgetting her.
What is Kristen up to in real life? Kristen had a major role in the animated Disney film Frozen. She played the princess named Anna, according to her IMDB. This movie was beloved by children and adults all over the world.
Due to fans' love for the film, Bell has gone on to record her voice for other Frozen related films, including the sequel coming out in 2019. Much like her co-star Mila, Bell went on to play a character in Bad Moms. She also has her own television show called The Good Place.
13 Russell Brand Is Making A Comeback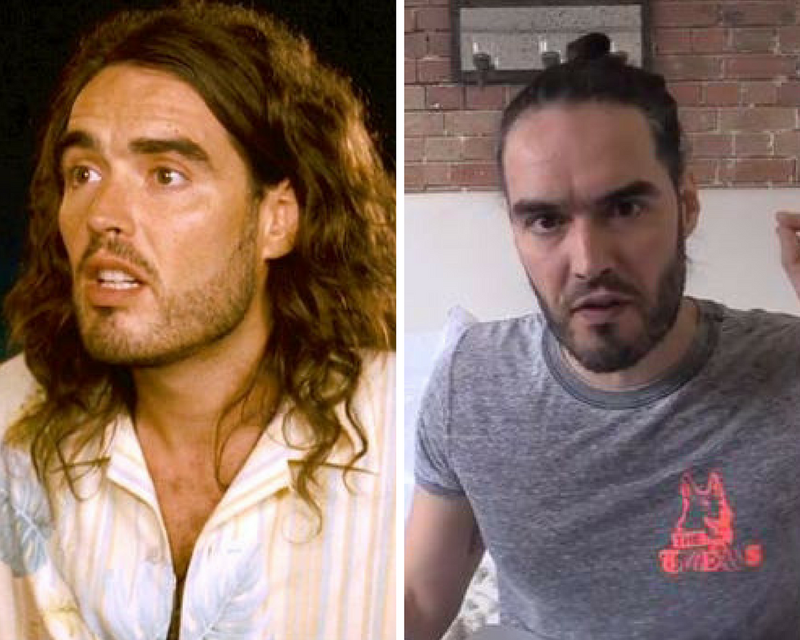 In Forgetting Sarah Marshall, Russell Brand played a rockstar that was about to embark on a world tour-although he had just started dating Sarah Marshall. This caused some tension between the two of them. In real life, Brand has had a similar occurrence happen. Brand was married to pop superstar Katy Perry.
According to E! News, one of the elements that strained their relationship the most was Perry's busy career. Their marriage only lasted fourteen months before Brand filed for divorce.
In his professional life, Brand has continued acting, starring in the film version of Rock of Ages in 2012. He has done a lot of voice acting during this time, particularly for children's films such as Trolls and Despicable Me 2. He is currently in the process of appearing in two films.
12 Jason Segel Is Singing And Acting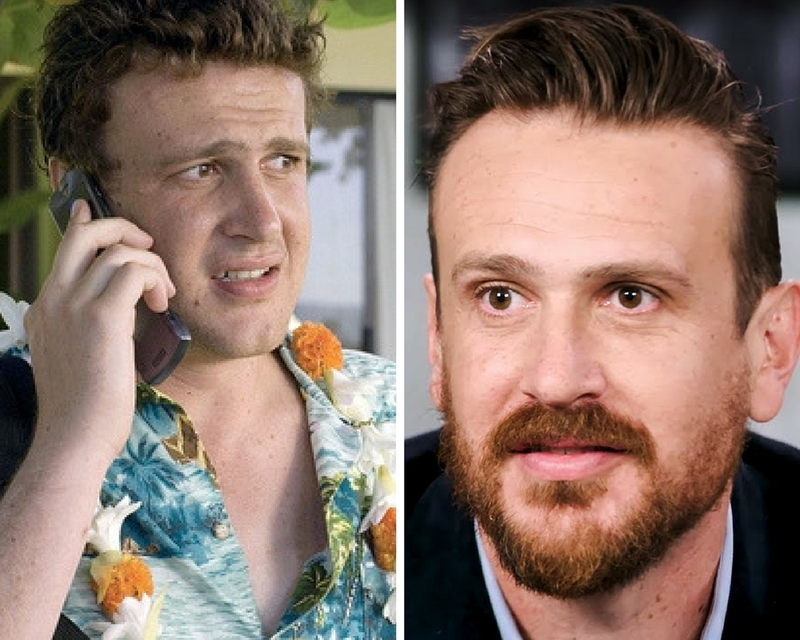 Jason Segel played the main protagonist in Forgetting Sarah Marshall. His character-Peter-had been in love with Sarah and was randomly dumped by her. Since this film, Segel has gone on to appear in a number of other films. IMDB reports that he appeared in films like Bad Teacher, This Is 40, The Muppets, and more.
Not only did Segel star in The Muppets, but he was also responsible for the rewrite of it, as he told GQ. He had been brought into Disney to think of a film to rewrite and he was the one to suggest it.
Segel had to sing and dance in this film, which was a throwback to his hit performance in Gulliver's Travels. The song he sang-Man or Muppet-actually won an Oscar according to Billboard. This role was much different than Peter in Forgetting Sarah Marshall.
11 Bill Hader Continues To Be A Funny Man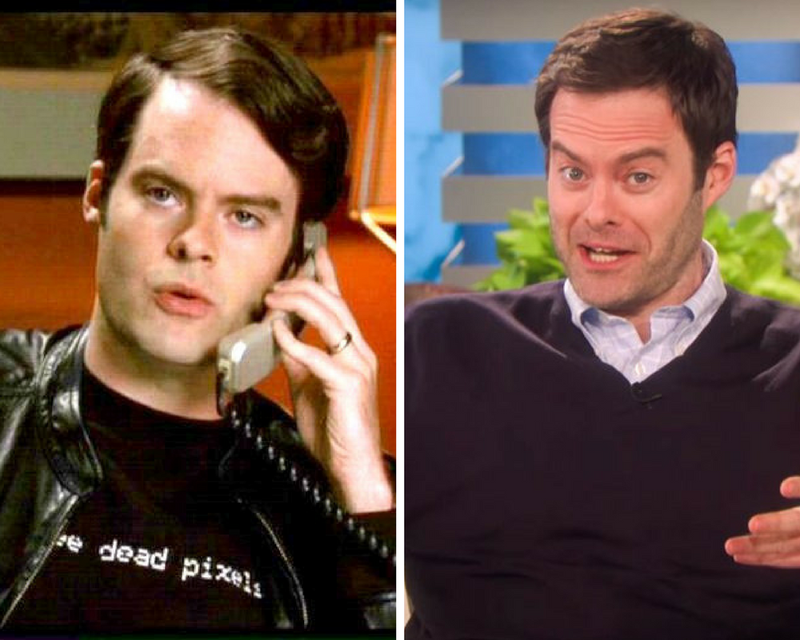 Bill Hader played Peter's step-brother Brett in Forgetting Sarah Marshall. According to Hader's IMDB, he has been incredibly busy since 2008. Hader has continued to hold a cast member position on Saturday Night Live since before his time on Forgetting Sarah Marshall. He also has been a voice actor in the Cloudy With A Chance of Meatball series as well as in the television series Bob's Burgers. He continues to take comedic acting roles in things like The Mindy Project, Trainwreck, and South Park.
Unfortunately, according to the LA Times, Hader and his wife divorced in 2017. They were attempting to coordinate joint custody of their three children during that difficult time. Hader has also become an advocate for people with anxiety, as per Business Insider.
10 Paul Rudd Is A Superhero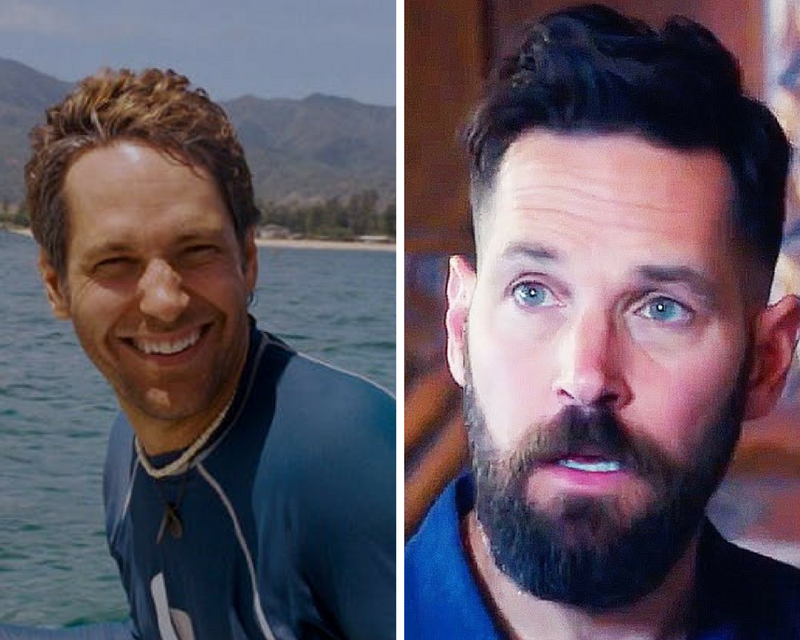 Paul Rudd has been in the acting world since 1992. He played Chuck-the surfing instructor-in Forgetting Sarah Marshall as per IMDB. Since filming the comedic film, Rudd has gone on to star in several other films. He was a key member of Parks and Recreation, had a role in the reboot of Wet Hot American Summer and has had a number of starring roles in feature films. He has become the most recent part of The Avengers squad, starring as Ant-Man.
Despite Rudd's continuous success that has gone over two and a half decades, he is considered one of the nicest people in Hollywood, as per The Guardian.
Since filming Forgetting Sarah Marshall, Bustle reports that Rudd has also had one more child-increasing his family from three to four.
9 Jonah Hill Is No Longer A Side Role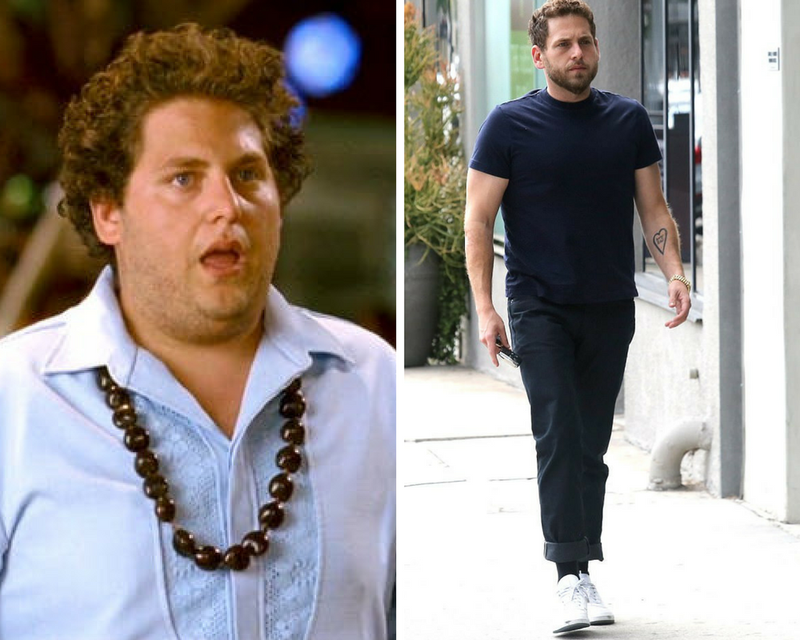 Jonah Hill had a relatively minor role in Forgetting Sarah Marshall. IMDB credits Hill as "Matthew The Waiter." Since this film, Hill's career has blown up. He has starred in a number of films including Moneyball, Get Him To The Greek and the reboot of 21 Jump Street. He is generally booked in major roles for these films.
Unfortunately for Hill, he has caught some negative attention from the media. The Guardian interviewed Hill during a time in his life where he was capturing all of the negative attention. He had made remarks against the LGBT community, towards paparazzi and had become known to be incredibly unpleasant to interview. He reproved this theory during the interview with The Guardian, although he allegedly became pleasant as soon as the recorder was shut off.
8 Liz Cackowski Is Writing Shows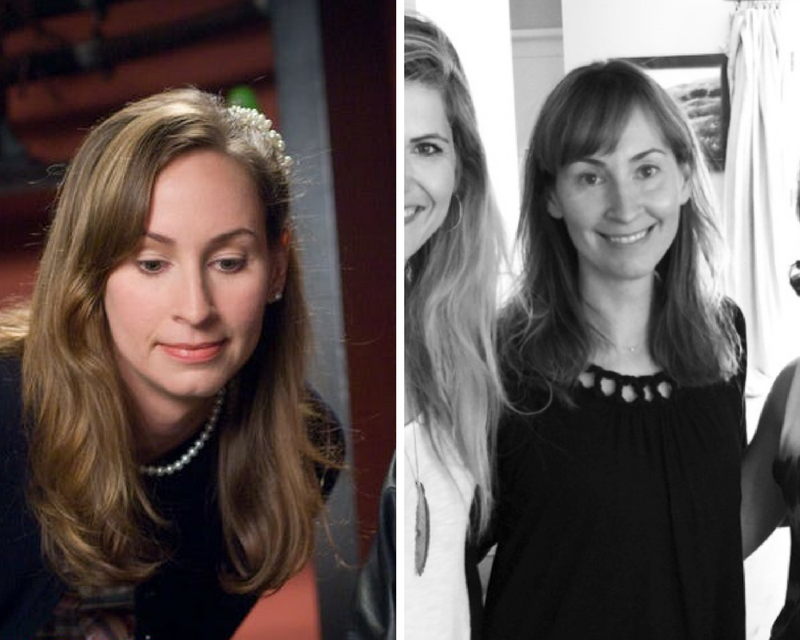 Liz Cackowski had a role in Forgetting Sarah Marshall as Peter's sister-in-law that is a bit intrusive. It was a relatively minor role in this film. Liz's career has expanded well beyond this role. According to Cackowski's IMDB page, she has had an incredibly successful career as a comedic writer.
Liz writes for programs such as In The Motherhood, Community, The Last Man On Earth, and Funny or Die. She has even acted as a producer for these shows.
In her personal life, Cackowski married The Lonely Island's Akiva Schaffer-which is a humorous relationship-as they reported to Glamour. The two dated for about half a decade before tying the knot. This funny couple continues to be real-yet funny-with one another to keep their bond strong.
7 Jack McBrayer Is Everywhere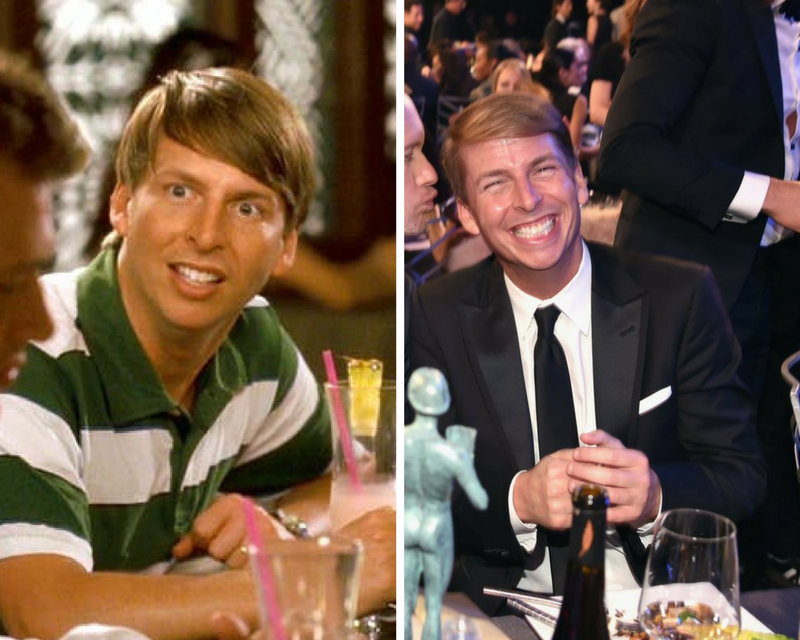 Jack McBrayer played the zany Darald in Forgetting Sarah Marshall. His character was a little obnoxious but hysterical. Since this film, McBrayer has been none stop. His IMBD page is full of different roles that he has taken on since 2008. He has given his voice to a number of animated series and films including Phineas and Ferb, Wreck-It Ralph, Wander Over Yonder, Jake, and the Never Land Pirates and Smurfs. He has also played major-minor characters in Drunk History and The Middle. He makes brief appearances in a variety of series.
Recently it was discovered that he is the best friend of heartthrob Alexander Skarsgard, as reported by People. McBrayer may continue to appear on late-night shows and will continue to voice characters in the near future.
6 Maria Thayer Continues To Have Comedic Roles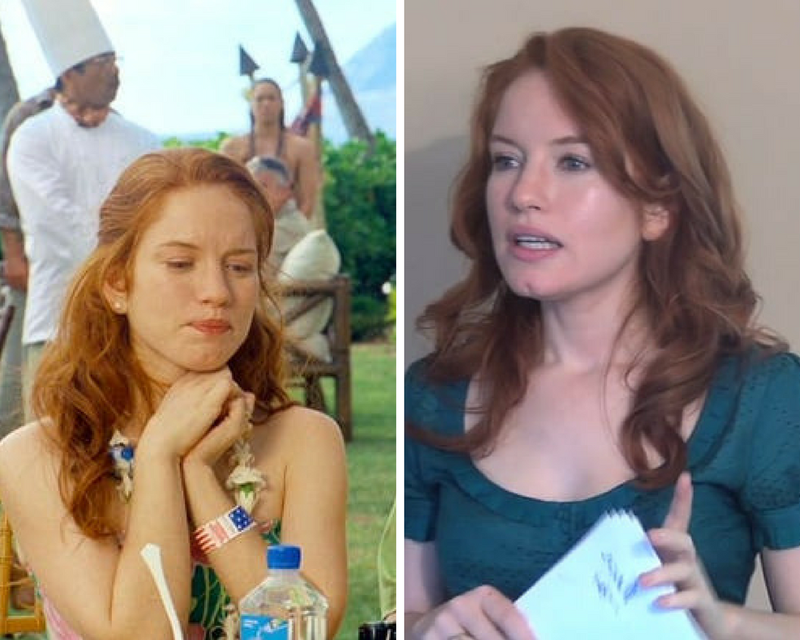 Maria Thayer played the annoying newlywed Wyoma in Forgetting Sarah Marshall. Since wrapping that film, Thayer has continued giving Hollywood a go. She has appeared in a number of different television series in single appearances, as per her IMDB page. She was able to get the role of Annie in Annie Claus is Coming To Town.
From there on out, her career took off a little more. She was cast in a recurring role as Susie in Eagleheart. She also appeared in multiple episodes of Those Who Can't as Abbey. She had been engaged to David Harbour until he left the relationship in 2011, as reported by the Daily Mail. Thayer has even dabbled in theatre, having a role in Love's Labour's Lost in 2013, as per Playbill.
5 Da'Vone McDonald Is Acting, Just A Little Less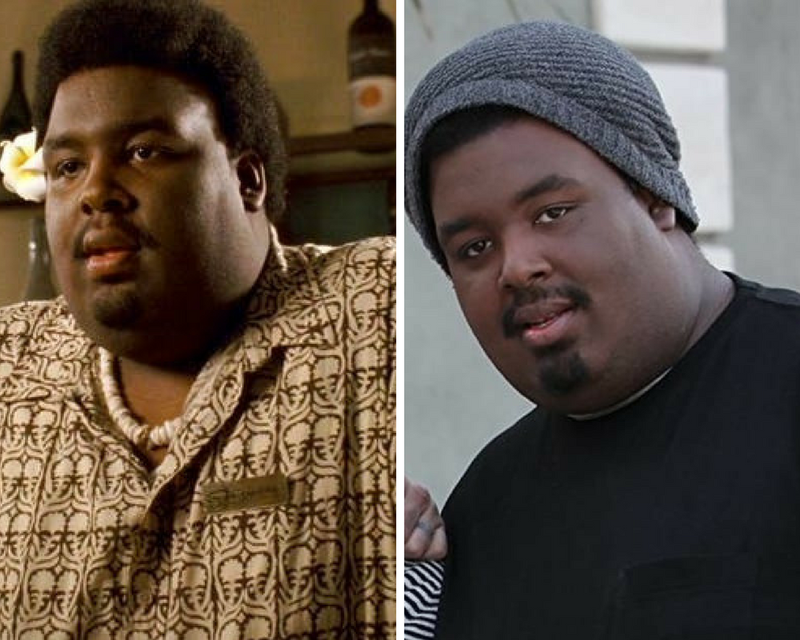 Da'Vone McDonald had the role of Dwayne The Bartender in Forgetting Sarah Marshall. Since 2008, McDonald has mainly had minor roles in films, as per his IMDB page. He had roles in films such as Get Him To The Greek, The Five-Year Engagement and Shotgun Wedding. He is known for being incredibly tall, with IMDB citing his height at six feet and seven inches.
While he continues to hold minor roles in films, he ultimately stays pretty mysterious to the media. A search of the Internet-including top celebrity gossip sites-showed no results when searching his name.
All that can be said is that he is currently filming The Turkey Bowl, which should release this year. It will be his first acting gig in two years. Hopefully, this will reboot his career.
4 Taylor Wily Is Now A Fictional Informant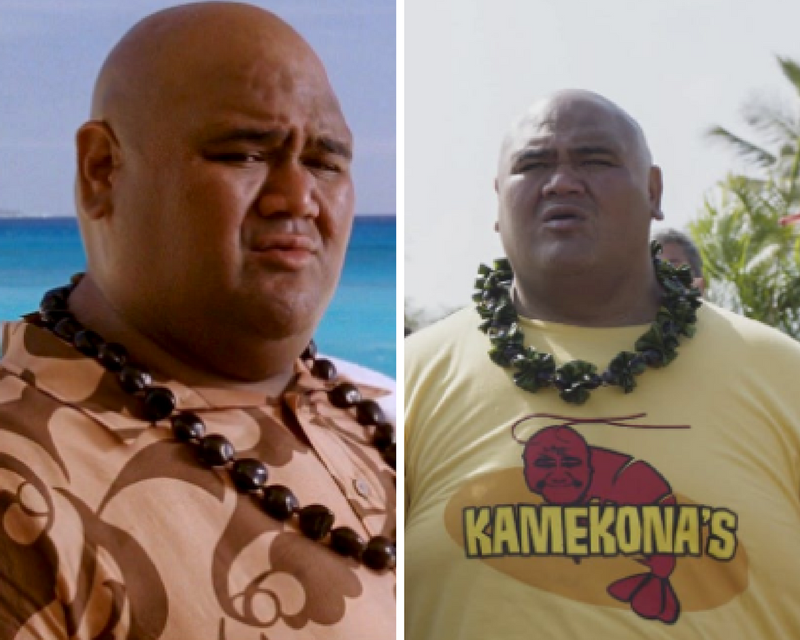 In Forgetting Sarah Marshall, Taylor Wily played Kemo. Kemo was an employee at the Hawaiian hotel. Since his time in the film, he has had a recurring role in Hawaii Five-0 according to his IMDB page. He has appeared in 118 episodes of the television show as Kamekona. According to TV Guide, Kamekona is an informant for the police when he is not running his shrimp food truck.
When Wily started filming Hawaii Five-0, he told TV Guide that comedy was a new area for him and that everything felt like a dream. Wily has come a long way since his career in martial arts. He succeeded in martial arts, as reported by Martial Arts and Action Entertainment. He was in the top division of sumo wrestling and was the first foreign wrestler to win that division.
3 Steve Landesberg Has Sadly Left Us For Paradise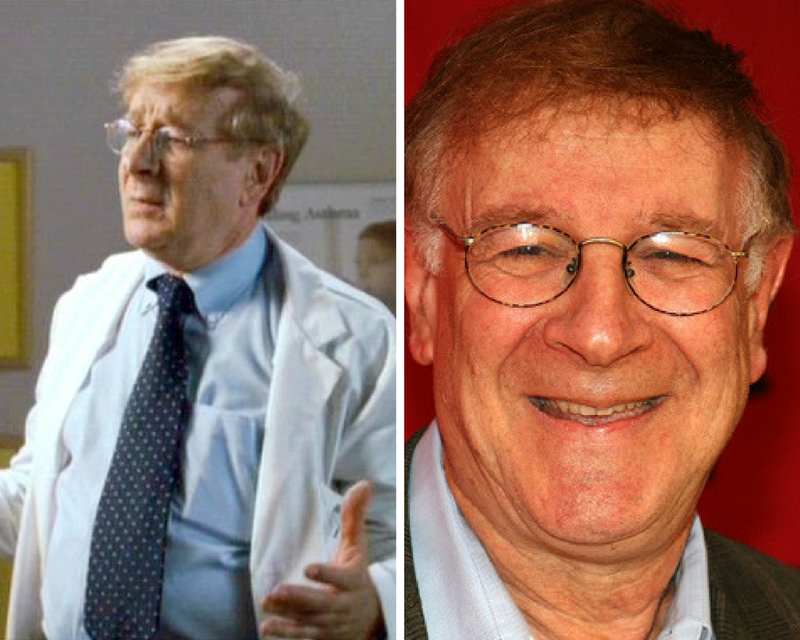 Steve Landesberg played Dr. Rosenbaum-a pediatrician-during Forgetting Sarah Marshall. According to his IMDB page, his next major role was in the television show Head Case as Dr. Myron Finkelstein. He did not appear in very many other roles after these two appearances.
The New York Times sadly reported that Landesberg passed away in 2010. He had been living with colon cancer for a few years, ultimately ending his life at age seventy-four. He is often remembered for roles that he played prior to his role in Forgetting Sarah Marshall, as he had a hit television show called Barney Miller that he was well known for. This show helped him get nominated for three Emmys. His presence and dry sense of humor are greatly missed.
2 Kala Alexander Shows Off His Muscles And Production Abilities Professionally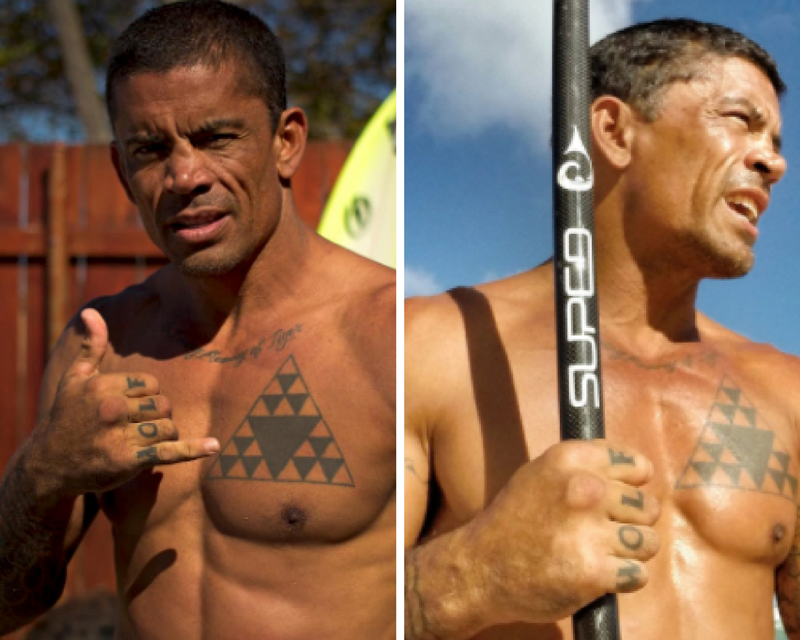 Kala Alexander played the role of Greg in Forgetting Sarah Marshall. Greg happens to be the incredibly muscular ex-boyfriend of Rachel. Kala has moved on from this role to star in other water-related movies-most of which required him to show a fair amount of skin-including Six Days In Paradise and Into The Blue 2.
Kala has continued acting, but he also had taken on writing and production as part of his job. He produced and wrote Six Days In Paradise, which is an incredible feat.
He also has appeared in guest spots on Hawaii Five-0 alongside Taylor Wily. According to ESPN, Kala is also an avid surfer and has started his own surfing gang called the Wolfpack. He insists they are a peaceful gang that just wants to surf.
1 Kalani Robb Has Grown His Hair, Family And Surfing Career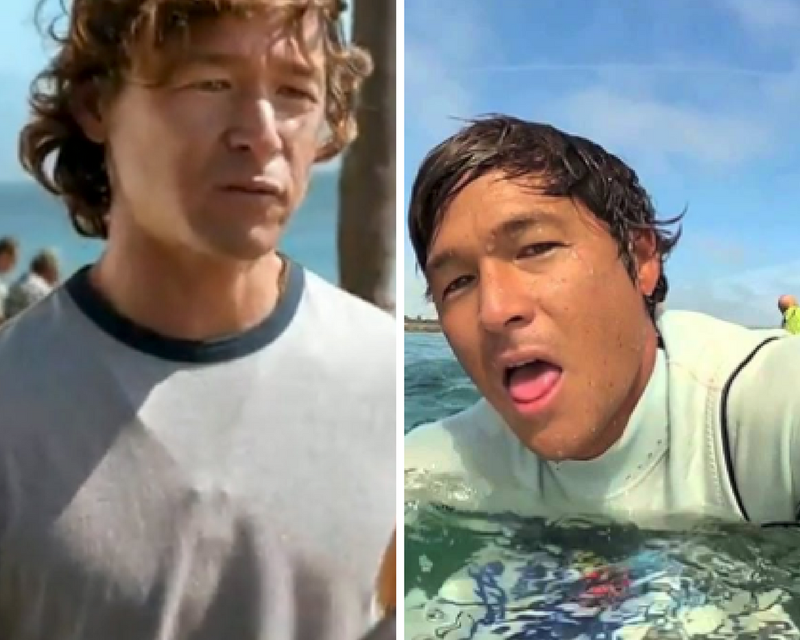 Kalani Robb did not have a major role in Forgetting Sarah Marshall. IMDB credits him as the "Helpful Hawaiian Waiter" in the film. Robb has not done much acting in his time since this film. He has appeared in a few surfing related documentaries. Surfing is his absolute passion.
X Games reports that Robb got married in 2011 and became a father shortly after. His daughter's name is Kealani. He moved to Southern California as his permanent residence, although he says that Hawaii will always be home to him.
After years of competing, he started teaching people with disabilities how to surf. When he is not doing that he is working an office job, according to Surfer. His major focus-for the time being-is his family and establishing a life.
References: IMDB, People Magazine, People Magazine, IMDB, E! News, IMDB, IMDB, GQ, Billboard, IMDB, LA Times, Business Insider, The Guardian, Bustle, The Guardian, IMDB, Glamour, IMDB, People Magazine, IMDB, Daily Mail, Playbill, IMDB, IMDB, TV Guide, Martial Arts and Action Entertainment, IMDB, New York Times, IMDB, ESPN, IMDB, X Games, Surfer